Beyonce Shares BTS Photos From Her History-Making Night At 2021 Grammys
By Peyton Blakemore
March 16, 2021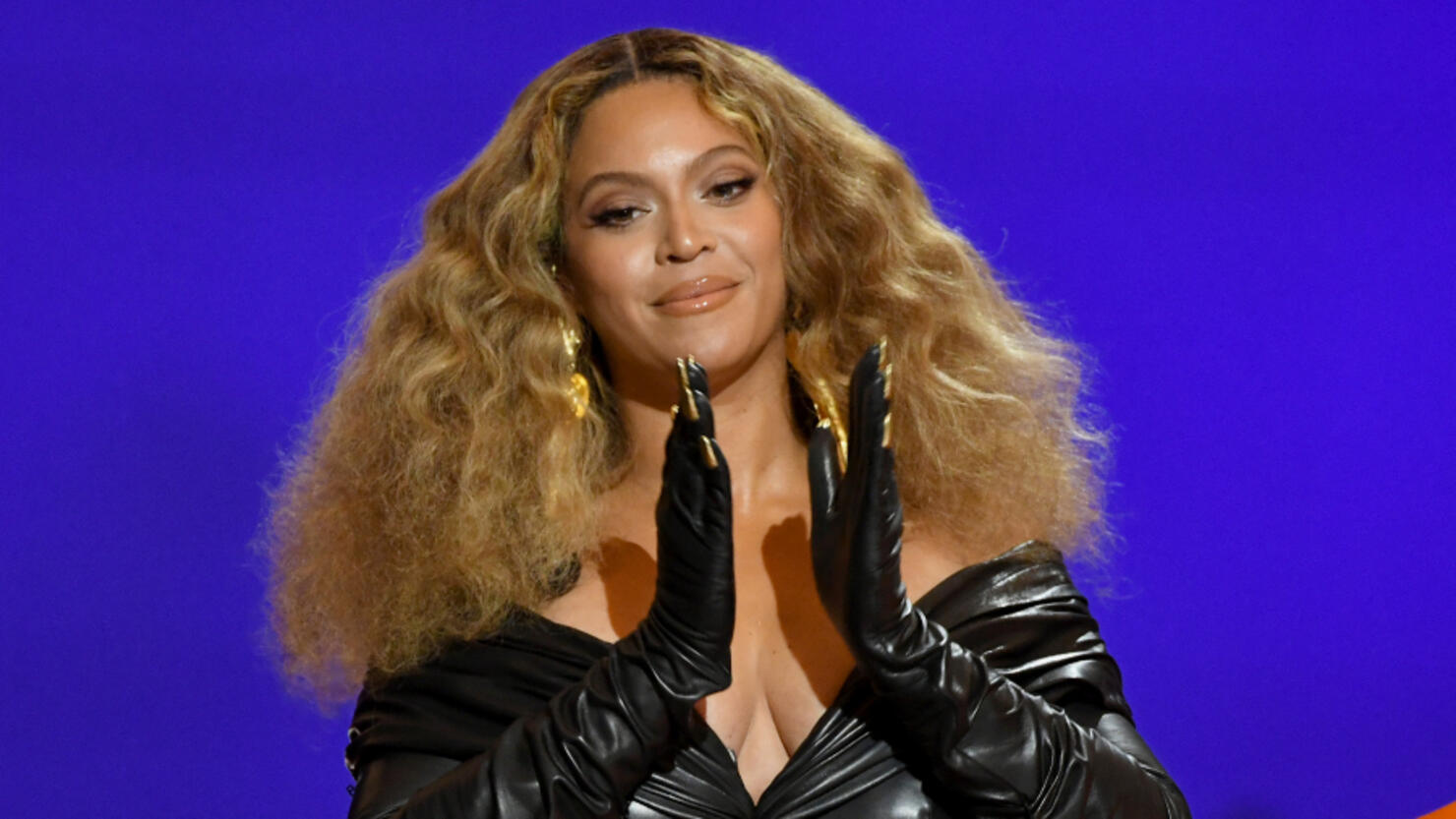 Beyoncé is still riding high on her recent crowning as the most awarded female artist (and most awarded singer, male or female) in Grammy history!
On Tuesday (March 15), Queen Bey took to social media to share behind-the-scenes photos from her history-making night, posting a caption-less Instagram series that included various shots of her and a few celebs following her historic win!
In the photos, Bey is shown wearing her Grammys after-party look: a silver gown and turban with Lorraine Schwartz jewelry. The legendary entertainer changed into the glamourous gown after wearing a leather mini dress during the Grammy ceremony on Sunday (March 14) when she became the most-decorated singer in Grammy history after winning Best R&B Performance for her single "Black Parade."
In a few of the behind-the-scenes shots, Bey is shown showing off her silver gown, posing beside her husband Jay-Z, holding her new Grammys.
As fans know, Bey won her 28th Grammy on Sunday, tying her with Quincy Jones for the second-most Grammy wins.
"I am so honored. I am so excited," Bey said in her acceptance speech. "As an artist, I believe it's my job, and all of our jobs, to reflect the times, and it's been such a difficult time, so I wanted to uplift, encourage and celebrate all of the beautiful Black queens and kings that continue to inspire me and inspire the whole world."
She added, "This is so overwhelming. I've been working my whole life, since [I] was nine-years-old. And I can't believe this happened. It's such a magical night. Thank you so much."
Queen Bey went on to address her three children, Blue Ivy, Rumi, and Sir Carter, saying, "I know my two daughters and my son are watching. Blue congratulations, you won a Grammy tonight. I am so proud of you! And I'm so honored to be your mommy — all of your mommy's. Y'all are my babies and I'm so proud of y'all. I love you so much!"
She concluded her speech with a shout-out to her hubby Jay-Z, who was in the socially-distanced Grammy audience.
Photo: Getty Images