DMX Dead At 50
By Peyton Blakemore
April 9, 2021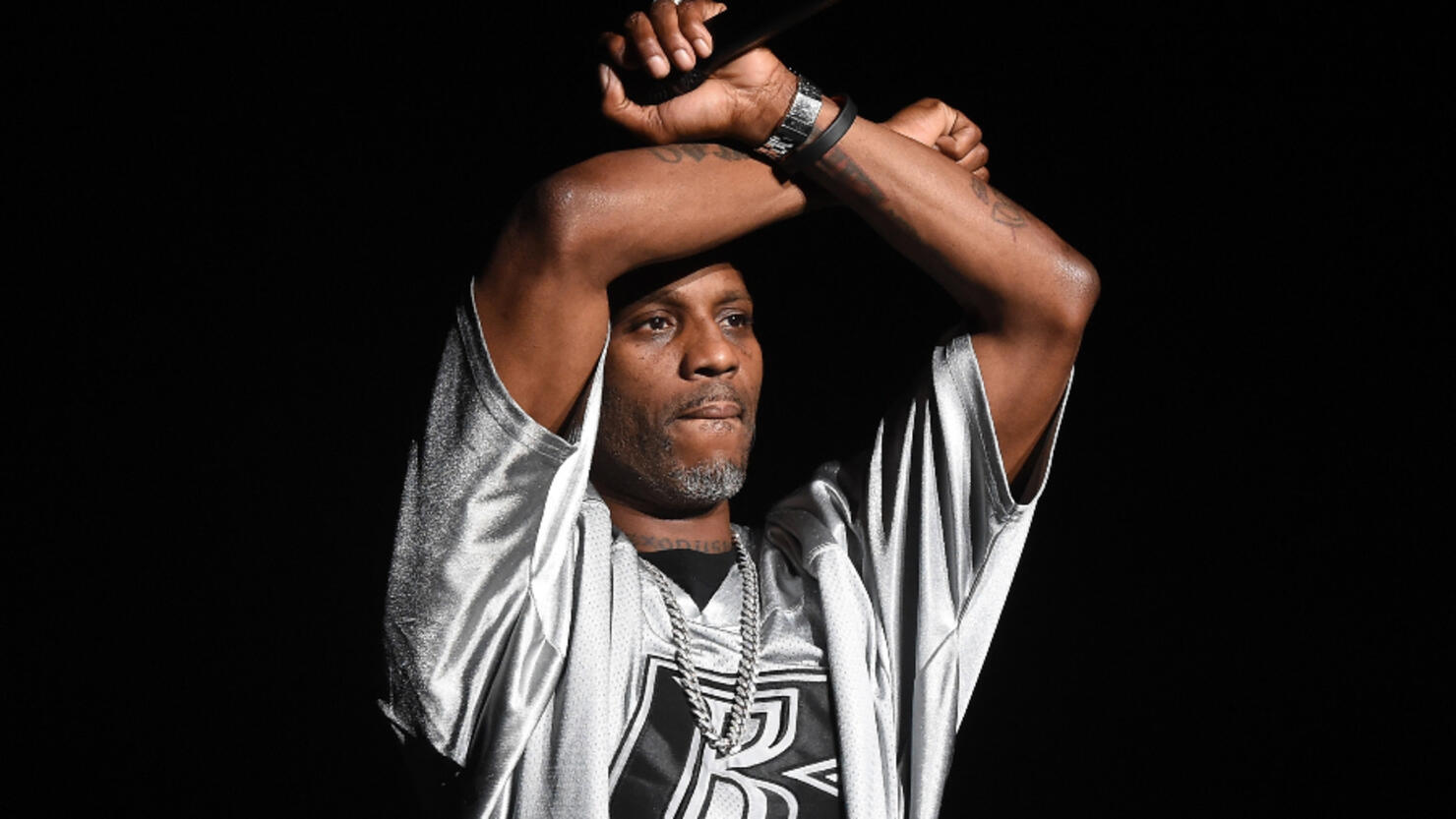 DMX has died at the age of 50.
The late rapper's family announced his passing in a statement on Friday (April 9). "We are deeply saddened to announce today that our loved one, DMX, birth name of Earl Simmons, passed away at 50-years-old at White Plains Hospital with his family by his side after being placed on life support for the past few days," the statement read. "Earl was a warrior who fought till the very end. He loved his family with all of his heart and we cherish the times we spent with him. Earl's music inspired countless fans across the world and his iconic legacy will live on forever. We appreciate all of the love and support during this incredibly difficult time. Please respect our privacy as we grieve the loss of our brother, father, uncle and the man the world knew as DMX."
In an additional statement, White Plains Hospital extended "its deepest condolences to the family of Mr. Simmons, as well as his friends and legions of fans who expressed their unwavering support during this difficult time. Earl Simmons passed away peacefully with family present after suffering a catastrophic cardiac arrest."
DMX was hospitalized on Friday (April 2) after suffering a reported drug-induced heart attack at his home in White Plains, New York.
In a statement released after news of his hospitalization broke, a rep for DMX explained that the rapper "was rushed to the hospital after collapsing at home. At this time he remains in ICU in critical condition."
X was reportedly deprived of oxygen for nearly half an hour before being taken to White Plains Hospital where he remained on a ventilator and "in a vegetative state, [with] lung and brain failure and no brain activity," per his former manager, Nakia Walker. After doctors performed several neurological tests on Wednesday (April 7), it was determined that X had not regained any brain function nearly a week after his hospitalization. Days later, he reportedly experienced "significant organ failure."
While TMZ has reported that DMX's heart attack was due to a drug overdose, the late rapper's attorney previously told CNN he did not know what may have caused the heart attack.
VladTV additionally reported earlier this week that X was diagnosed with COVID-19 after he was admitted to the hospital.
DMX was born in Mount Vernon, New York on December 18, 1970. He was the only child of Arnett Simmons and Joe Barker.
The esteemed rapper burst on to the hip hop scene in the late 1990s with his debut album It's Dark and Hell Is Hot, which was met with both critical acclaim and commercial success, selling 251,000 copies within its first week of release.
In addition to having his first five albums debut at No. 1 on the Billboard charts, DMX earned three Grammy nominations over the course of his career.
The 50-year-old rapper was also an actor with his most notable roles being in Romeo Must Die and Never Die Alone.
Photo: Getty Images