VIDEO: Woman Finds Creepy Briefcase, 'Murder Weapons' Hidden Under Floor
By Dave Basner
April 12, 2021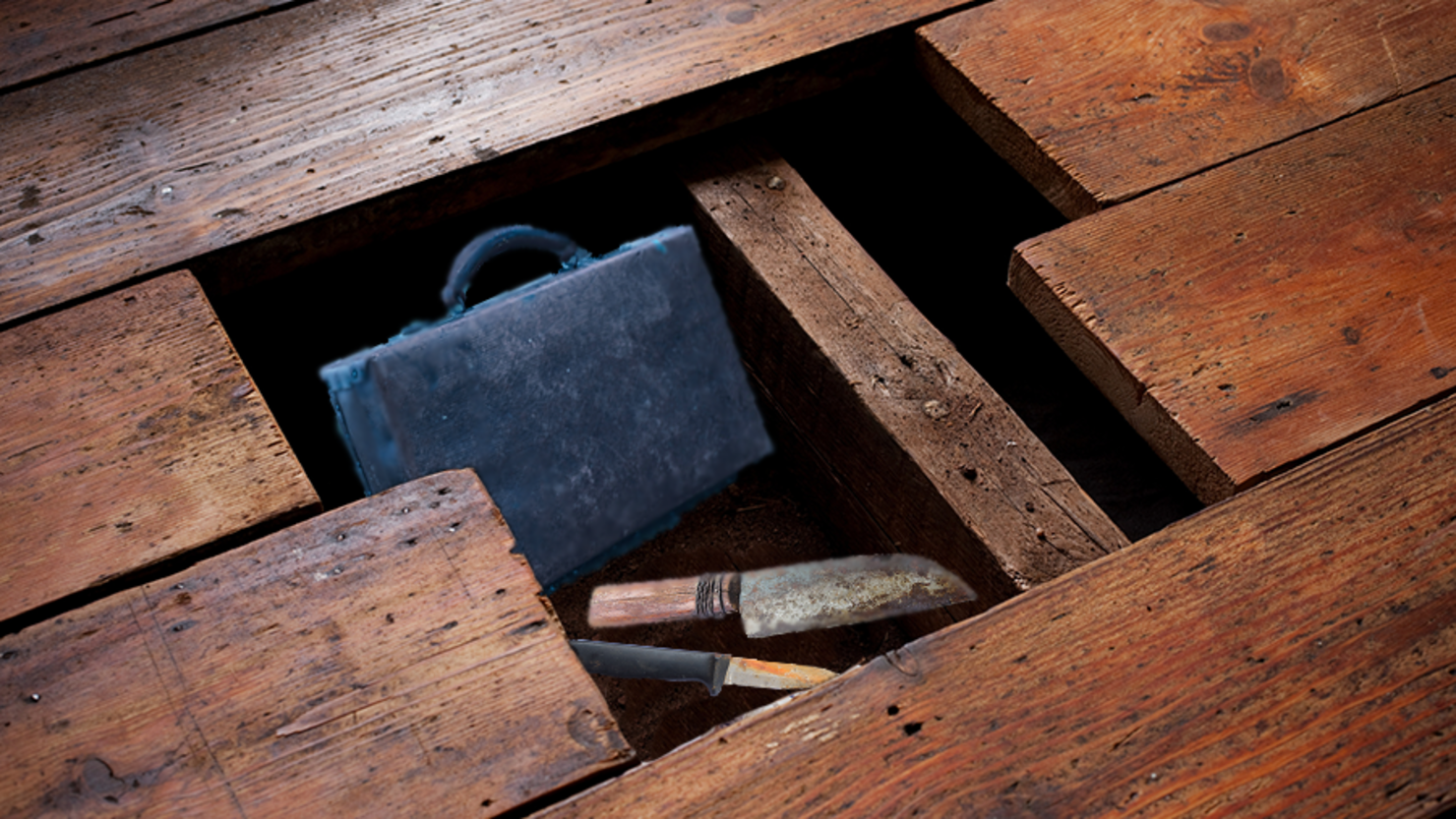 When you move into a new home, you never know what you might find. The previous owners might have forgotten about a lamp or a box of books in the attic, perhaps there is a hidden stash of money in the walls, or maybe there is something a little more sinister lurking in a secret compartment somewhere. That's just what one new homeowner discovered, and she shared her creepy find on TikTok.
According to the woman, some wood paneling under her oven fell and created a hole. In the gap, she was able to see that there were items stored down there. Reaching in, she pulled out an old, metal briefcase. She opened it and inside there was a metal bar. That wasn't all that was in the hole though, she could see a knife, a sharp, two-pronged fork and more.
She posted her video with the caption, "I'll just be googling unsolved murders in my local area now."
She then shared another clip where she put on gloves and pulled everything out of the hole, laying all the items on a plastic sheet.
There were various types of metal skewers, knives and utensils. While many commenters had told the woman things like, "Everything in me is screaming murder weapons," others suggested that the items were part of a grill set and all the pieces were just removed from the case. To those people, the woman asked, "Yeah but why's it all been taken out of the case and replaced with one metal bar and then sealed behind wooden panels?"
Commenters tried to assuage her fears, explaining, "It's not uncommon for those areas under ovens to be used as drawers, might have just been sealed up and forgotten." However, others were convinced she had uncovered evidence to a cold case and urged her to call the police. She took their advice, later writing, "We called the non-emergency line and they said the previous owners weren't connected to anything that could make it dodgy so they're not interested."
Stay up to date with anything else she finds here.
Photo: Getty Images