Justin Bieber Performs 'Peaches' On 'Fallon' With Classroom Instruments
By Regina Star
April 27, 2021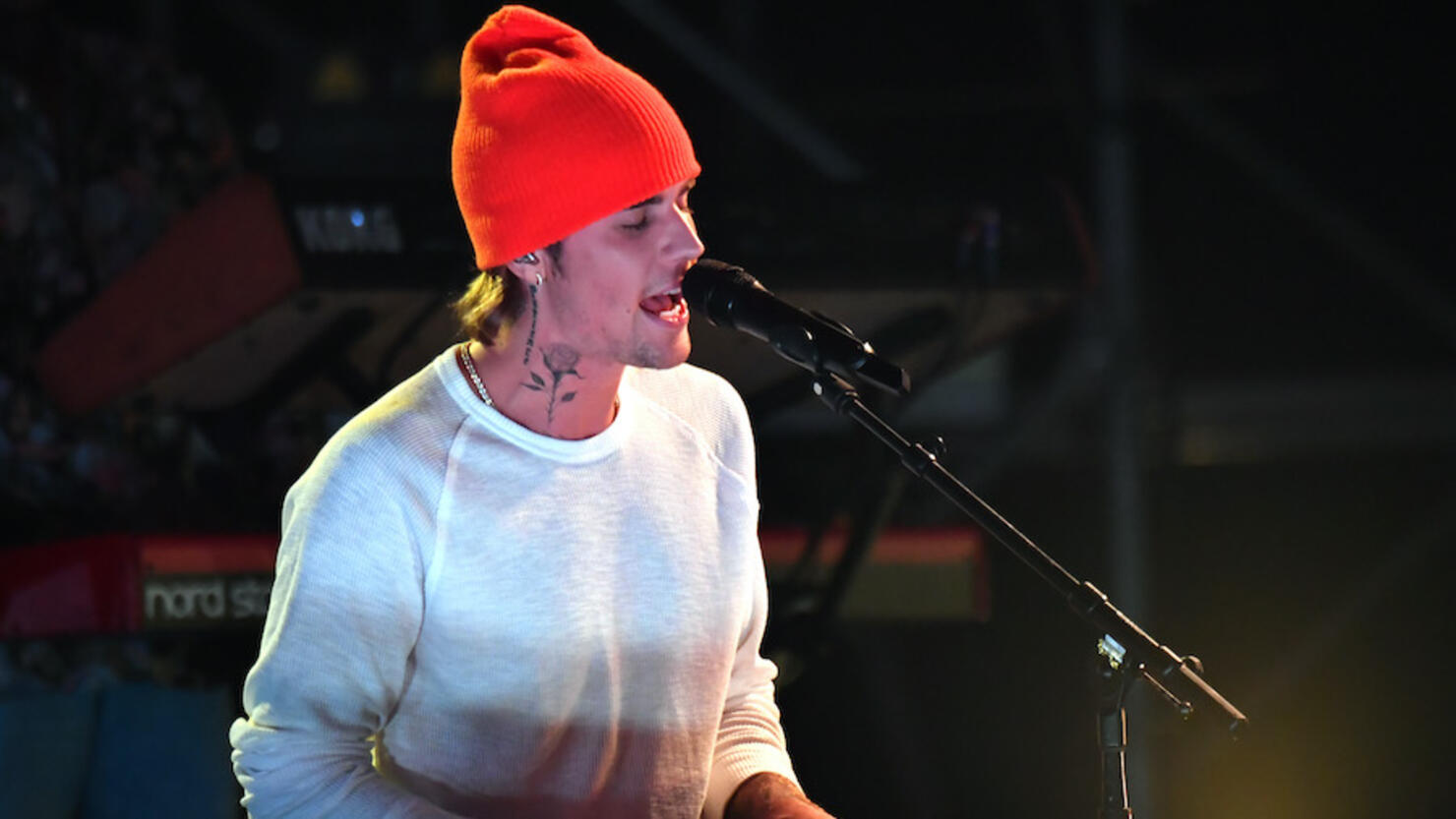 Justin Bieber delivered a sweet and smooth performance on The Tonight Show.
The Canadian pop star made a musical appearance on the late-night talk show's "Classroom Instruments" segment to sing his song "Peaches" on Monday (April 26). Bieber joined host Jimmy Fallon and The Roots to perform a special rendition of the Justice track using the kazoo, shaker, bongos, a toy piano, and other nostalgic childhood instruments.
"I got my peaches out in Georgia (Oh, yeah, s—t) / I get my weed from California (That's that s—t) / I took my chick up to the North, yeah (Bad—s b—h) / I get my light right from the source, yeah (Yeah, that's it)," the 27-year-old sings on the chorus to the playhouse sounds.
"Peaches" is one of several tracks that appears on Bieber's latest studio album, Justice, which debuted atop the Billboard 200 chart when it released earlier this year.
The track, which initially features R&B stars Daniel Caesar and Giveon, shot to the number-one spot on the Billboard Hot 100, and follows previously-released singles "Hold On," "Anyone," "Lonely," and "Holy."
Bieber went above and beyond to promoting "Peaches" at the time of its release, even going as far as to get the fuzzy fruit tattooed on his neck. "🍑✏️ @_dr_woo_," Bieber captioned a picture of his new ink, which earned a less than enthusiastic (albeit sarcastic) response from his mom, Pattie Mallette.
"Don't you have enough yet? 😩" she commented under the IG post with a weary face emoji.
Photo: Getty Images