Woman Discovers Large Snake In Trees At Tennessee Park
By Sarah Tate
April 28, 2021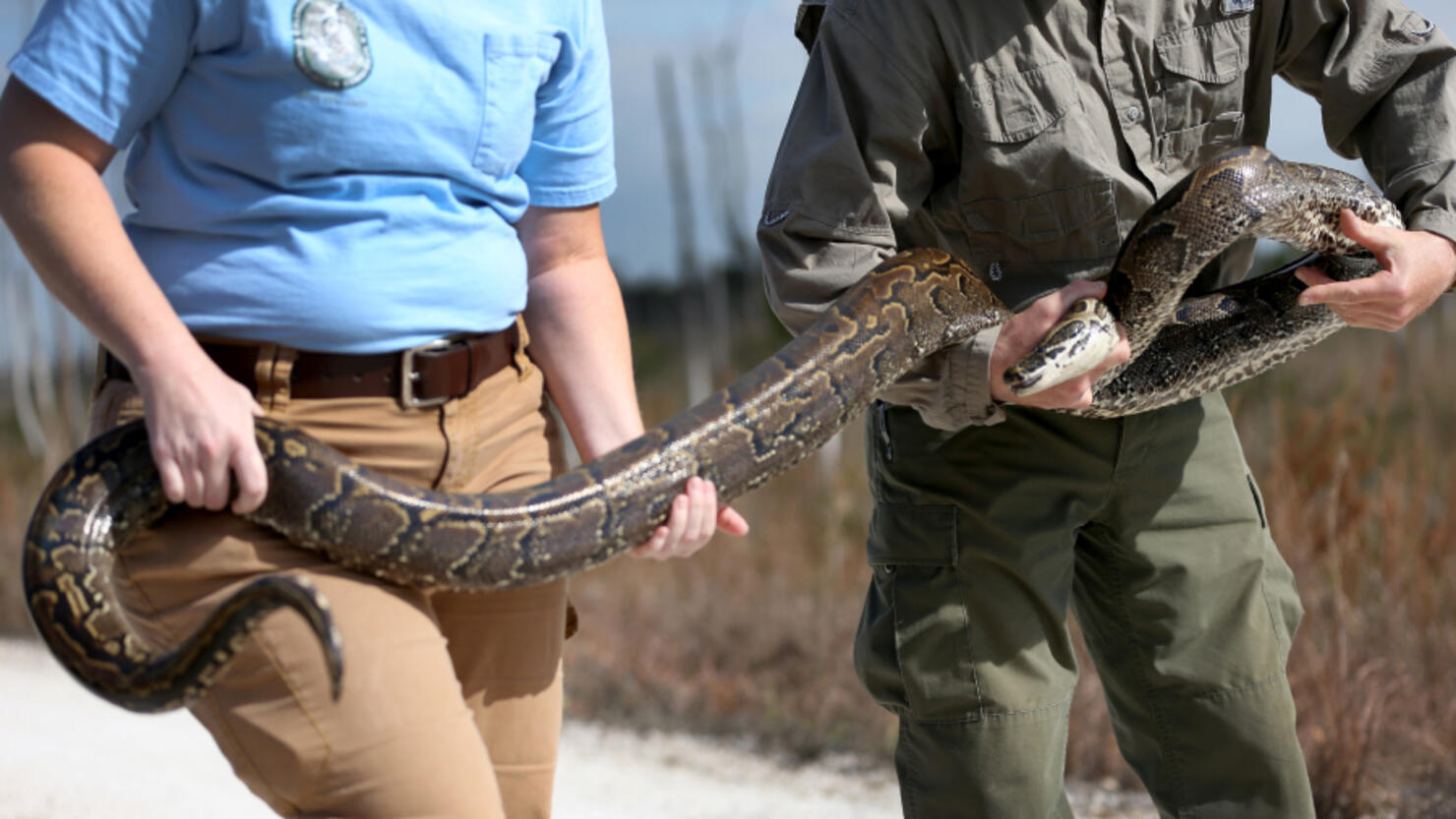 What started as a family trip to the park with a Tennessee mother and her young children ended in shock when she saw a large snake stuck in the trees overhead.
According to WKRN, Courtnie Dunn was at Gregory Mill Park in Smyrna Monday afternoon (April 26) with her two children when she noticed the serpent hanging out in the trees near Gregory Mill Dam. Caught off guard, she called her mother, who works for the city, and snapped a photo to post online. She didn't know what species of snake it was, but noted that it was longer than her 4- and 5-year-old children.
"Has anyone else risked their life to take a pic because you just knew your husband wouldn't believe you?" Dunn captioned the photo in a post on Facebook.
After the photo began to spread on social media, a spokesperson with the city provided an update on Tuesday on the slithering creature, which the Smyrna Outdoor Adventure Center believes is a female water snake and nonvenomous.
"Our Parks and Recreation staff went to the location to make sure guests were safe and to make sure the snake was not in an area out of its natural habitat that posed a danger to the public," the city said in a statement.
Dunn also provided an update following up on her mother's discussion with the city, saying they believe the snake could be someone's pet that they let go in the park.
Photo: Getty Images