Police Issue Warning About Menacing Clown In Minnesota Town
By Dave Basner
May 4, 2021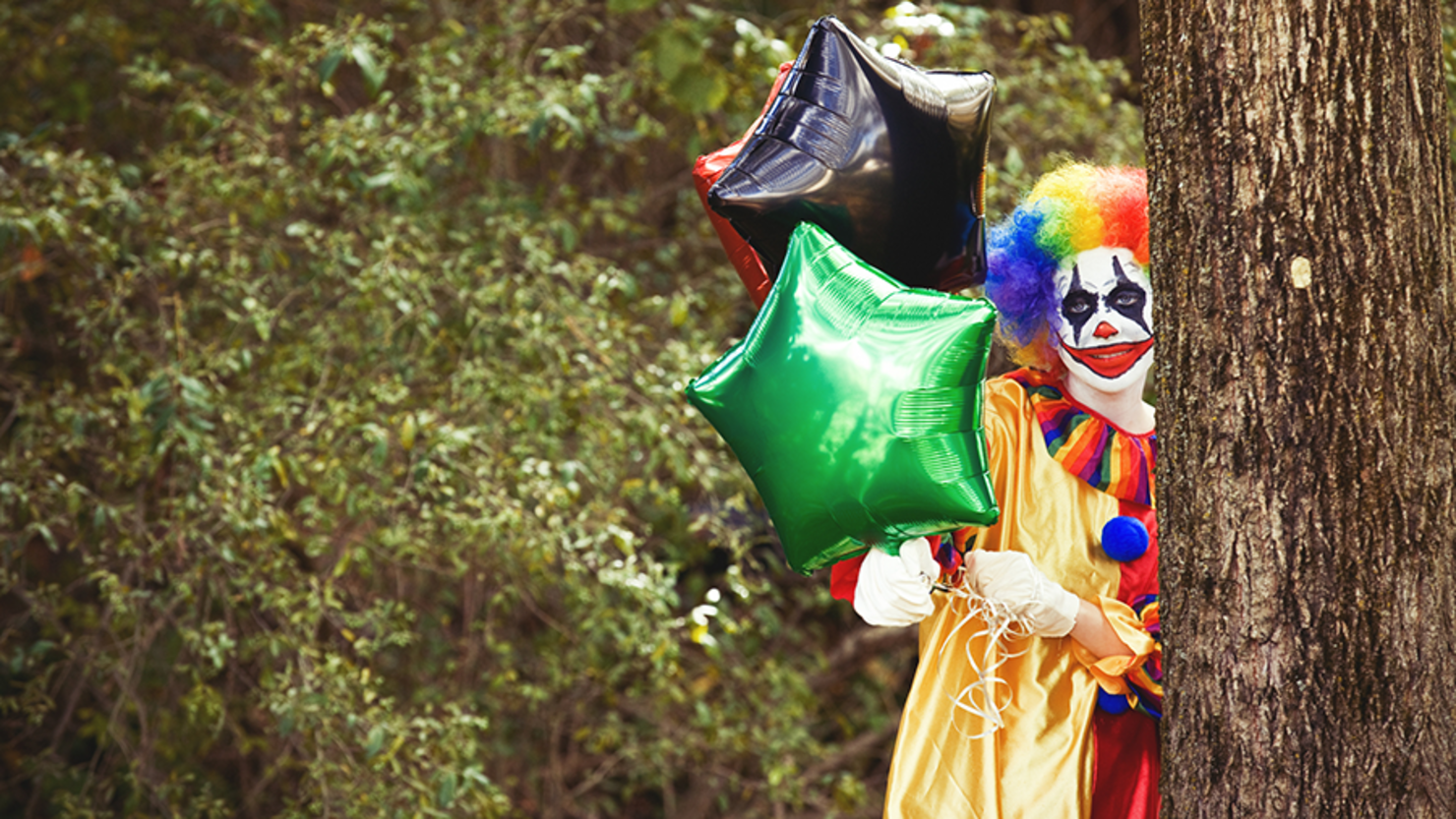 Clowns were created to be funny. With their goofy make-up and physical comedy, they're supposed to make people laugh, but it seems that more people are afraid of clowns than entertained by them. Now, most of the residents of the small Minnesota town of Annandale are among those fearing clowns. That's because one has been menacing the area and it's become so creepy that the police have gotten involved.
The local government posted a message from the Chief of the Annandale Police Department on Facebook. It reads, "Annandale residents, concerns about a 'clown' in the area have been brought to my attention. The Annandale Police is aware of this individual and we continue to monitor the situation."
The chief goes on to explain, "In order to take any action about individuals who are potentially concerning we need to justify a legal basis of the terms 'alarm or annoyance' regarding the conduct someone is engaged in. If an actual complaint to the police is not made, it affects our ability appropriately to deal with the situation. This has been, and will continue to be, how we successfully collaborate with our citizens to keep our neighborhoods safe."
The top cop concludes his post writing, "If you have concerns about the 'clown' or any other public safety matter please as always do not hesitate to reach out to us directly. We welcome the opportunity to assist you in these matters."

Locals who commented on the post claim to have seen the clown riding a scooter around town, but noted that the strange figure didn't seem to be breaking any laws. Some suspect it is just a "young kid" who is playing a prank, but one doesn't think it's that innocent, writing, "People do know who it is. He's doing it to be creepy. I graduated with this kid. Trust me, he isn't doing it to have 'fun.'"
It isn't the first time clowns have wreaked havoc. Five years ago, there were plenty of viral videos going around showing creepy clowns across the country. It was mostly pranksters goofing off, but it was enough to have McDonald's temporarily stop using "Ronald McDonald," and it made it very hard for actual clowns to find work. The 2017 remake of Stephen King's It also put people on edge around clowns.
You can stay up to date on what's going on with the clown in Annandale, Minnesota here.
Photo: Getty Images