Video Shows Moment Woman Is Attacked By Snake Outside Her Home
By Sarah Tate
May 19, 2021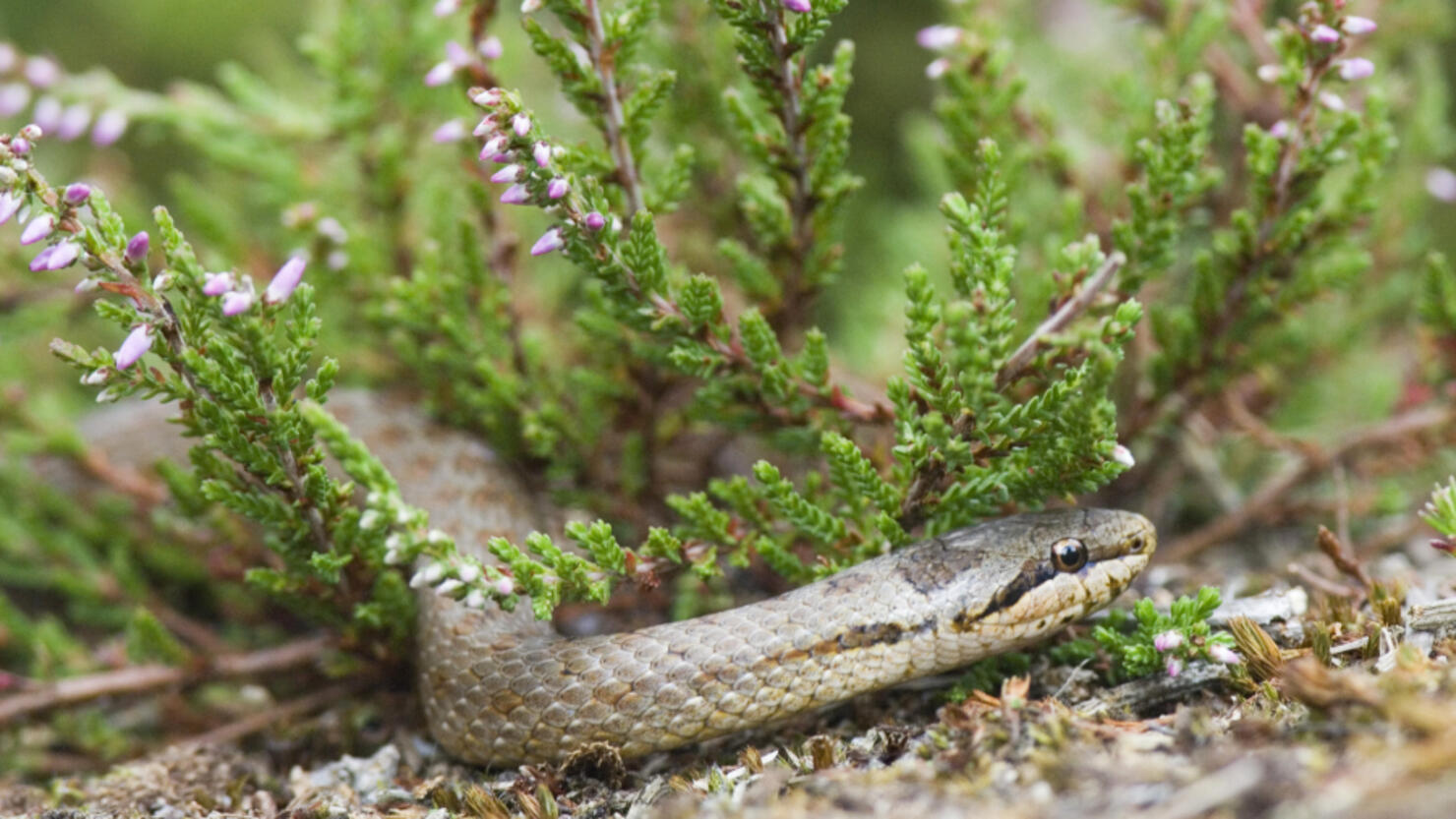 A North Carolina woman is recovering after a surprise encounter outside her house left her injured.
Heatherly Noble was trimming the bushes outside her Mooresville home when she felt a sharp sting on her left hand. She barely had time to feel the pain before she found its source: a snake hiding in the hedge.
"In about two seconds I had to realize that one, you've been bitten by a snake, I don't know what kind," she told WCNC. "Secondly, it's there, it's not going away because it's mad."
The entire encounter was captured on Noble's home surveillance system. In the video, you can see the snake quickly strike out as she trims the tops of the hedges before briefly retreating. As she registers the pain, she notices the snake and steps back, forgetting that she was standing on a ladder.
A woman was bit by a snake while trimming hedges in her front yard. Tune in at 5 p.m. to hear how she's doing now.

Posted by WRAL TV on Wednesday, May 19, 2021
"Stepped back with my left leg and left the right on top of the ladder and did a little bit of damage," she said.
Injured and without her phone, she called out for help. Fortunately a neighbor heard her cries and called paramedics. She is back at home, recovering with a knee brace on her right leg.
Following her run-in with the slithering suspect, she is offering a warning for others who plan on working out in the yard, encouraging everyone to check for creatures that could be hiding in plain sight.
"I guess any snake when cornered is going to come after you," she said. "It literally took a split second for this to happen. I should have been wearing more protective gear. The snake won, if anyone is wondering. We don't want to kill them all, but just be aware that they are out there."
Photo: Getty Images