Teacher Gives Teen His Shoes After Threats To Ban Student From Graduation
By Sarah Tate
June 2, 2021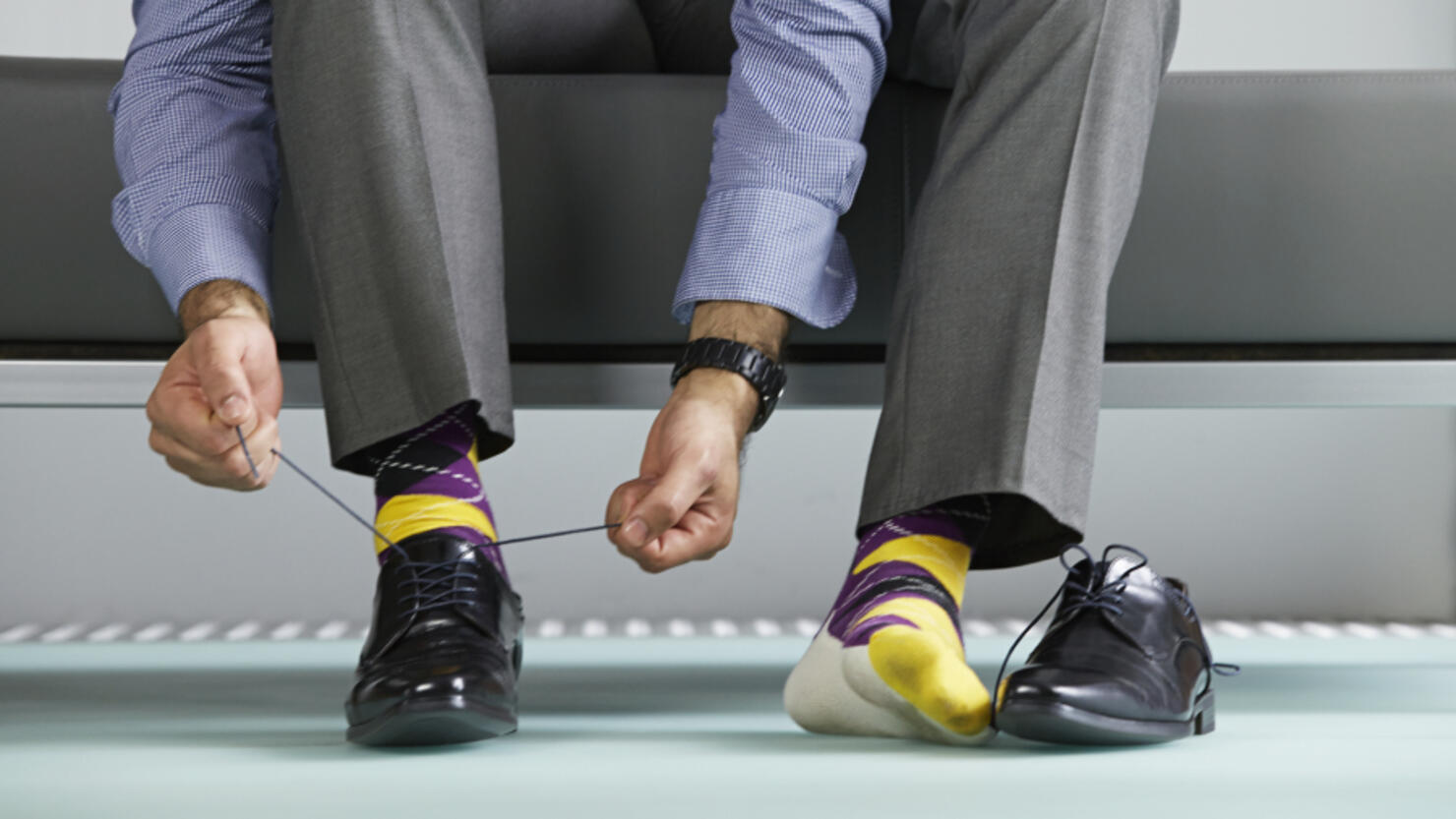 A teen graduating from a Louisiana high school was almost banned from walking across the stage for wearing the wrong shoes. He was saved by a teacher and mentor who stepped in and offered up his own shoes for the special day.
Dressed in his purple cap and gown, Daverius Peters was all set to graduate from Hahnville High School on May 19; however, he was stopped from entering the venue by a representative for the Boutte, Louisiana, school. According to the Washington Post, the 18-year-old was told his black leather sneakers "violated the dress code." The school's code states that male students must wear dark dress shoes and prohibits "athletic shoes" at graduation.
"I was in shock," Peters told the Post. "I felt humiliated. I just wanted to walk across the stage and get my diploma."
Worried he wouldn't be allowed to attend his own graduation, he saw John Butler, a paraeducator at the school and one Peters' mentors whose own daughter was also graduating. After explaining his situation, which the teacher called "crazy," and being turned away from the doors yet again, Butler immediately offered up his own, albeit oversized, tan loafers.
Last minute before they close the doors to graduation. The young brother comes walking towards me in a panic. He's like,...

Posted by John Butler on Thursday, May 20, 2021
"It was a no-brainer," said Butler. "This was the most important moment in his life up to that point, and I wasn't going to let him miss it for anything."
In the end, Butler's kind gesture allowed Peters to walk across the stage and accept his diploma. He returned the shoes immediately after the ceremony and thanked him.
"Mr. Butler is that type of person," he said. "At school, if you're having a bad day, he'll be the one to take you out of class, walk around the school with you and talk to you."
Butler was all too happy to help out, but he plans to meet with school officials to review dress code guidelines for future graduation ceremonies.
"Something that small shouldn't rob a kid from experiencing this major moment," he said. "It's something that needs to be thoroughly discussed.
Peters' mother, Jima Smith, is thankful for Butler saving the day.
"He gave the shoes off his own feet to my child," she said. "That says a lot about what type of man he is."
She continued, "If it wasn't for Mr. Butler's kind and thoughtful act, my child would have been sitting outside, and I wouldn't have known. I pray he his continue to work in the public school system because we need more teachers like him."
Photo: Getty Images