Demi Lovato: I Feared Not Being 'Hyper-Feminine' Would Impact My Career
By Regina Star
June 14, 2021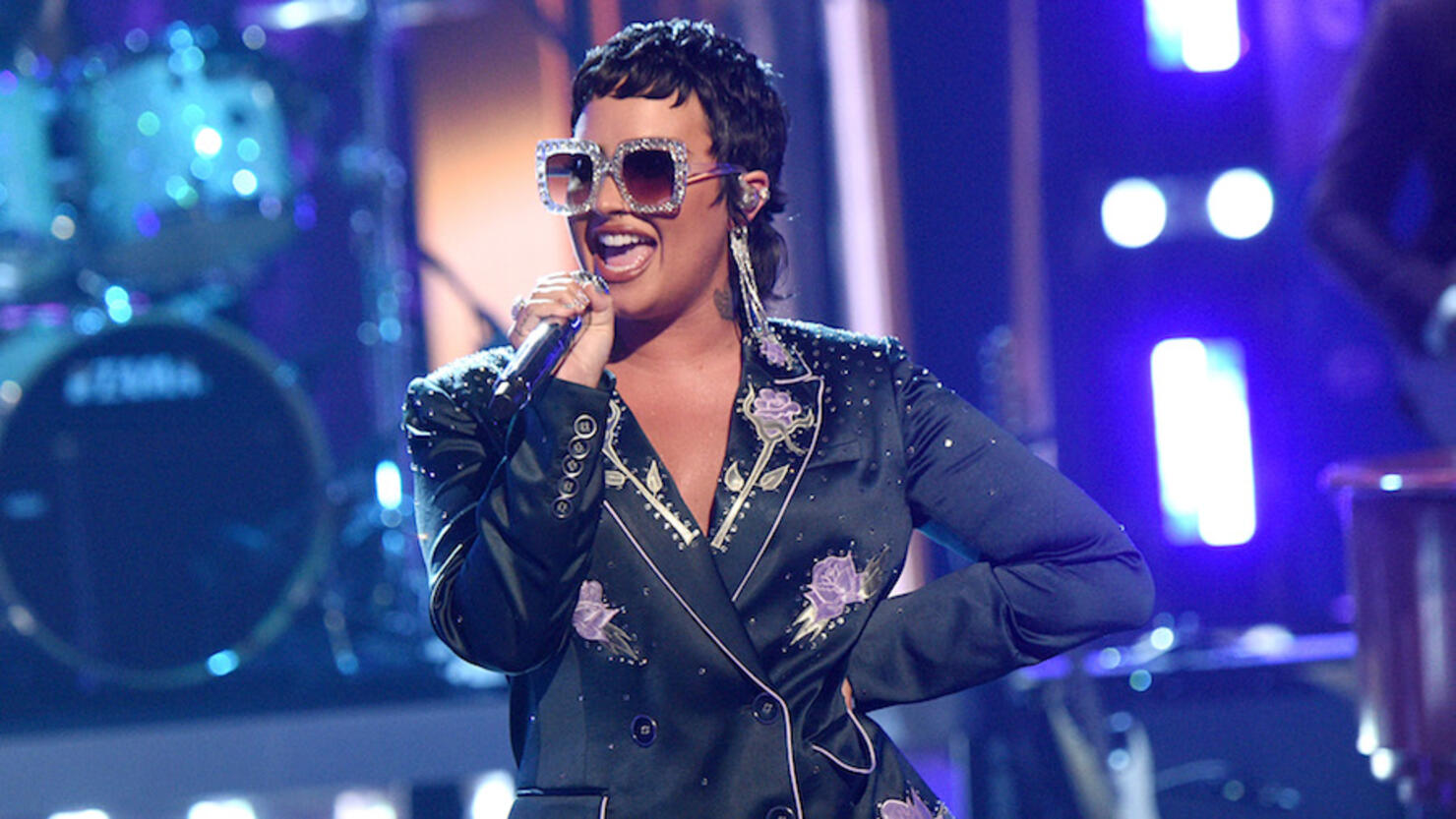 Demi Lovato admits they feared what living in their truth would do to their career.
The "Cool for the Summer" musician welcomed trans boxer Patricio Manuel on the latest episode of their podcast 4D with Demi Lovato, in which the pop star, who recently came out as nonbinary, opens up about the genuine concerns they had about the fate of their career for not presenting as "hyper-feminine."
"I know what it's like to have your dream feel like it can hold you back, but it's quite the opposite," the 28-year-old explained. "Now that I am living my truth, my art has just become that much greater because my art is a reflection of who I am. So now that I'm able to be more transparent with the world in who I am, they can see my art better. And they hear it better."
They continued, "I was so afraid, at times, of what my career would look like if I wasn't that super sexy hyper-feminine pop star. My career doesn't matter as much to me now as it does living my truth."
This isn't the first time Lovato has spoken openly about the conflicts of accepting their nonbinary identity.
In conversation with Jane Fonda a few weeks ago, the Grammy-nominated star shared what held them back from coming out as nonbinary.
"After years of living my life for other people, trying to make myself smaller for the patriarchy — they run the industry, they are at the center of everything," the "Skyscraper" star told Fonda. "When I realized that, I thought, 'What are the ways that the patriarchy has been holding me back?' And for me, it was putting me in a box telling [me], 'You are a female, this is what you're supposed to like, this is what you're supposed to do, don't dream bigger and don't speak louder.'"
Prior to announcing themselves as nonbinary, Lovato opened up about being pansexual.