WATCH: Tom Brady Hilariously Acknowledges 'Curse' In New 'Madden' Ad
By Jason Hall
June 18, 2021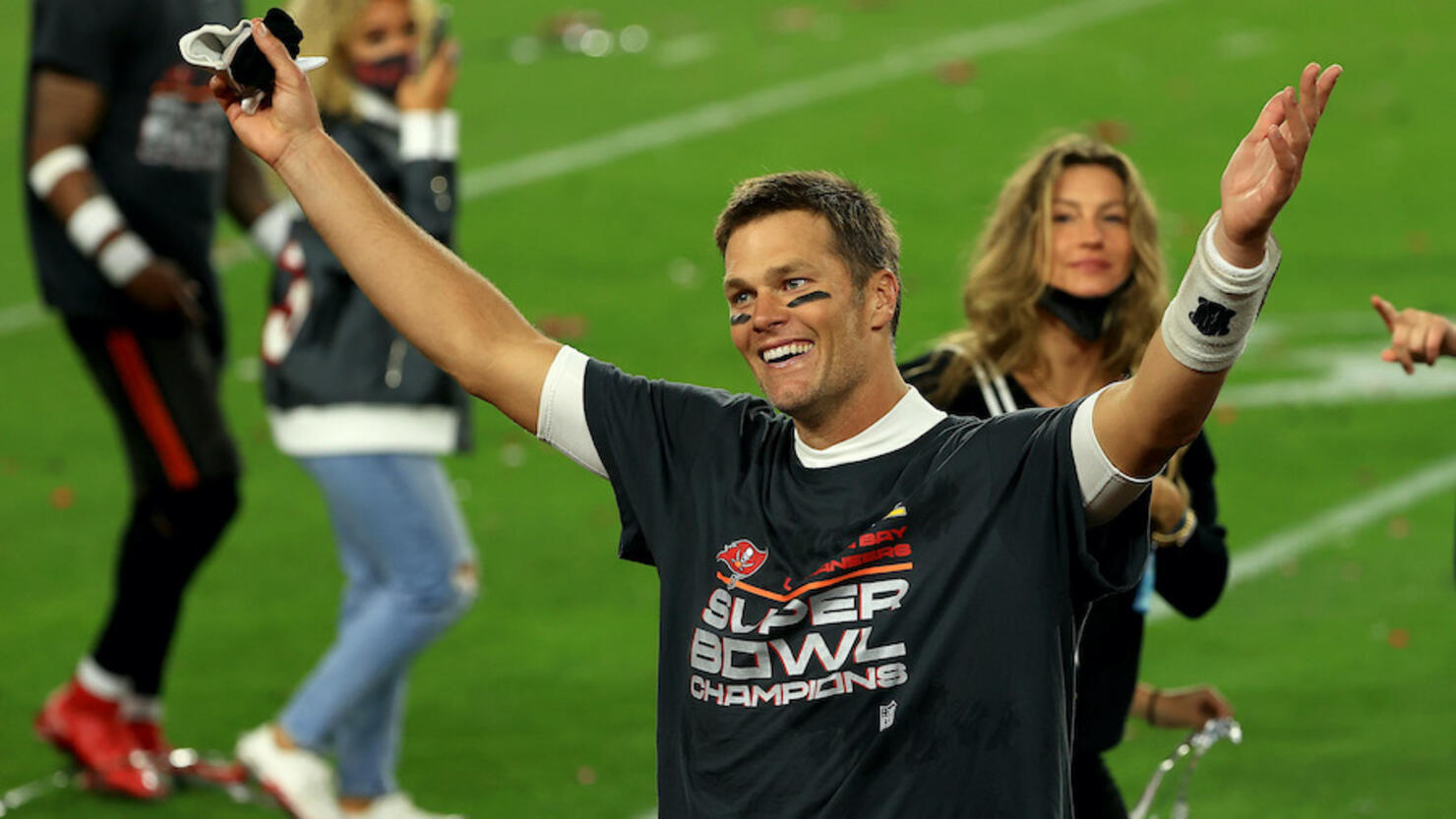 Tampa Bay Buccaneers quarterback Tom Brady addressed the infamous "Madden Curse" in a new advertisement for the popular Madden NFL Football video game series.
Brady, who will once again appear on the game's cover, this time sharing the honor with Kansas City Chiefs quarterback Patrick Mahomes, is featured wearing a protective bubble to avoid the "Madden Curse," which saw numerous past cover athletes experience injuries during the same season they were featured on the video game.
In the video, Brady is initially shown wearing the safety bubble in 2018, when he initially graced the Madden cover and remained uninjured, though later falling short in the Super Bowl to the Philadelphia Eagles.
The seven-time Super Bowl champion is again shown wearing the bubble while riding the elevator at the EA Sports headquarters, as procedure to avoid injury during the upcoming season, at the end of the ad.
"Safe and sound on the cover of @EAMaddenNFL with @PatrickMahomes! (you have no idea how long it took me to type this inside this stupid bubble)," Brady tweeted on Thursday (June 18) after he and Mahomes were announced as the game's cover athletes.
The two Super Bowl LV opponents were revealed as cover athletes for 'Madden NFL 22' after many expected both to be featured based on an advertisement teasing two goats earlier in the week.
Brady and Mahomes ('Madden NFL 20') are now the first active NFL players to appear on multiple 'Madden' covers. The game's namesake, Pro Football Hall of Fame coach John Madden, had previously appeared on the cover every year from game's debut in 1988 until 2000.
Pro Football Hall of Fame running back Barry Sanders also appeared on multiple covers, once alongside Madden in 2000 as an active player and again in 2013 as part of a commemorative cover specifically for the Xbox 360 and PlayStation 3 editions of the game after his retirement.
" Two Super Bowl Champions Two @NFL MVPS. "Two 2x Madden Cover Athletes The Greatest Cover of All-Time #Madden22," the game's verified account tweeted along with a photo of Brady and Mahomes.
On Monday (June 14), EA Sports teased this year's cover athlete(s) would be announced on Thursday via its verified Twitter account with a video featuring two goats walking out of a barn.
That tease led to fans presuming the advertisement was a reference to the NFL's "G.O.A.T.," Brady, and the next G.O.A.T., Mahomes.
The commercial also featured former Cleveland Browns running back Peyton Hillis, who graced the 'Madden NFL 11' cover following an uncharacteristic breakout season of 1,654 yards from scrimmage and 13 touchdowns in 2010.
In the ad, Hillis says, "they did it again," which may be a reference to the game getting two of the league's biggest stars or Brady and Mahomes each returning for their second covers.
Cameras caught Mahomes and Brady embracing and praising each other after Super Bowl LV in February, which saw Brady's Bucs defeat Mahomes' Chiefs 31-9.
Mahomes called Brady a "legend" and Brady called Mahomes "a stud," telling him to "keep in touch" when they met at midfield, as shown in footage shared by NFL Films.
Brady finished Super Bowl LV with 201 yards and three touchdowns on 21 of 29 passing, winning a record fifth Super Bowl MVP Award, which surpassed his own previous record set in Super Bowl LI (2017.)
The victory was Brady's first as a member of the Buccaneers after joining the franchise in March following 20 seasons with the New England Patriots.
Brady now owns a 7-3 record all-time in the NFL's biggest game and surpassed his own previous record for most Super Bowl wins by a quarterback (6) set in February 2019. The 43-year-old also broke his own record as the oldest quarterback to both start and win a Super Bowl also set in 2019.
The win was Tampa Bay's second Super Bowl victory in franchise history. The Buccaneers are also the only team in NFL history to both host and win a Super Bowl in their home stadium.
Photo: Getty Images