WATCH: John Cena Addresses Rumors Of WWE Return On Tonight Show
By Jason Hall
June 24, 2021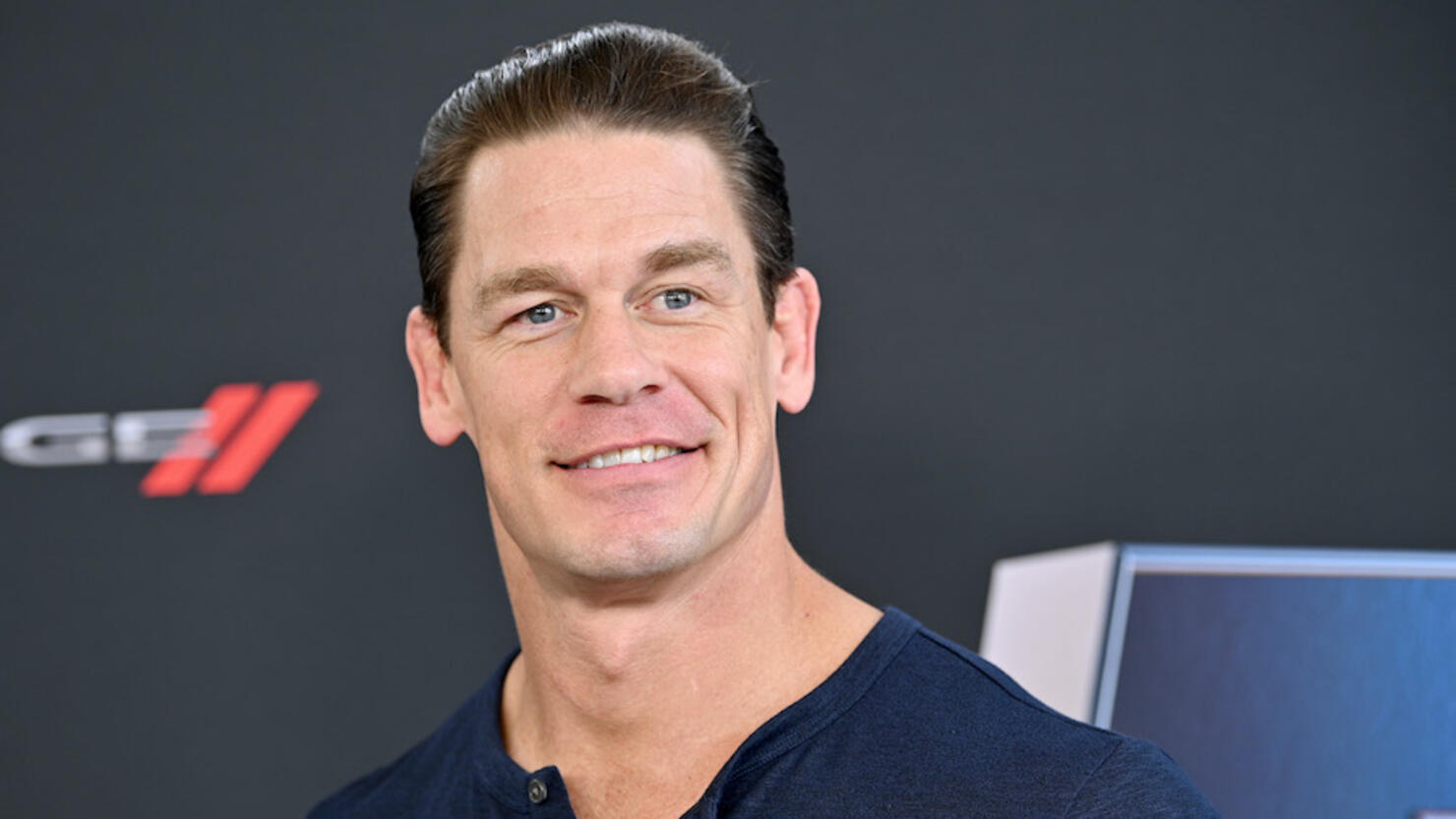 John Cena said he will "definitely be back to the WWE" amid rumors of his return to the squared circle, but won't say when that will take place.
During an appearance on The Tonight Show with Jimmy Fallon on Wednesday (June 23) to promote the film F9, Cena acknowledged his inevitable return to wrestling, but claimed "I just don't know when."
Cena also addressed a post on his (notoriously vague) Instagram account of the WWE logo shared in May.
"I was feeling rather nostalgic about the WWE and I just wanted to post the logo," Cena told Fallon. "Some people took it as I was returning immediately, which that's not the case, but I haven't had my last match and I can't wait to have my next one."
Earlier this month, Spectrum Sports' Jon Alba confirmed previous reports that Cena is expected to be WWE Universal Champion Roman Reigns' opponent in the main event of the SummerSlam pay-per-view event on August 21.
WrestleVotes initially reported WWE was working toward a Cena-Reigns match headlining the event if possible.
Alba reports Cena's acting schedule will be cleared in the beginning of July, which will coincide with WWE's return to a live event touring schedule, as well as a potential buildup to the SummerSlam match.
Was going to report this today even though I don't typically dabble into creative stuff, but @WrestleVotes beat me to the punch.

I can confirm, after speaking with multiple sources, Roman Reigns vs. John Cena is the targeted main event at this moment. #WWE #SummerSlam https://t.co/b13dh9MaEp

— Jon Alba (@JonAlba) June 9, 2021
Cena's schedule clears up in the beginning of July, which would allow him to return to #WWE in time for the return of fans. I believe it was @AndrewZarian who first mentioned this possibility a few weeks ago. #WWE

— Jon Alba (@JonAlba) June 9, 2021
Cena missed this year's WrestleMania event, in April due to prior obligations and international travel restrictions amid the ongoing COVID-19 pandemic while filming the HBO Max series Peacemaker in Vancouver. The 16-time World Champion had never previously missed WWE's biggest annual event since his debut in 2003.
Cena, who was professional wrestling's top superstar throughout his career, was credited for always making a demanding WWE schedule prior to transitioning into an acting career. Since then, he's taken a part-time role with the company, still managing to make sporadic appearances, but hasn't appeared on WWE television since WrestleMania 36 in 2020.
Reigns has served as WWE's franchise player in Cena's absence. The former Georgia Tech football standout has closed out WrestleMania during five of the last seven years, which included retaining the Universal title by defeating Edge and Daniel Bryan in April.
Reigns also acknowledged rumors of possibly working with both Cena and Dwayne "The Rock" Johnson, while providing a warning to the two box office stars during an appearance on ESPN's SportsNation last week.
"I get this a lot with Dwayne, and then John Cena as well...If I were these guys, I don't know if I'd want to come back and deal with me," Reigns said. "I'm a problem right now for everybody. So, if I were them, I would stay on set. I'd keep pumping out these streaming service movies. Don't come to my ring, is what I would do."
The Rock made his last WWE appearance during SmackDown's 20th anniversary episode and wrestled his last match at WrestleMania 32 (2016), appearing in an impromptu match against then-Wyatt Family member Erick Rowan, which escalated into a brawl that saw Cena run out to assist his fellow wrestler-turned-actor.
The two former World Champions headlined WrestleMania 28 (2012) and WrestleMania 29 (2013) against each other and split victories, with Cena taking the latter match.
Johnson also made his WWE return after a several-year absence in the lead-up to WrestleMania 27 (2011) and served as the event's host, which saw him cost Cena the victory in his main event WWE Championship match against The Miz.