Ed Sheeran Explains Hilarious NSFW Prank He Keeps Pulling On Courteney Cox
By Ginny Reese
June 30, 2021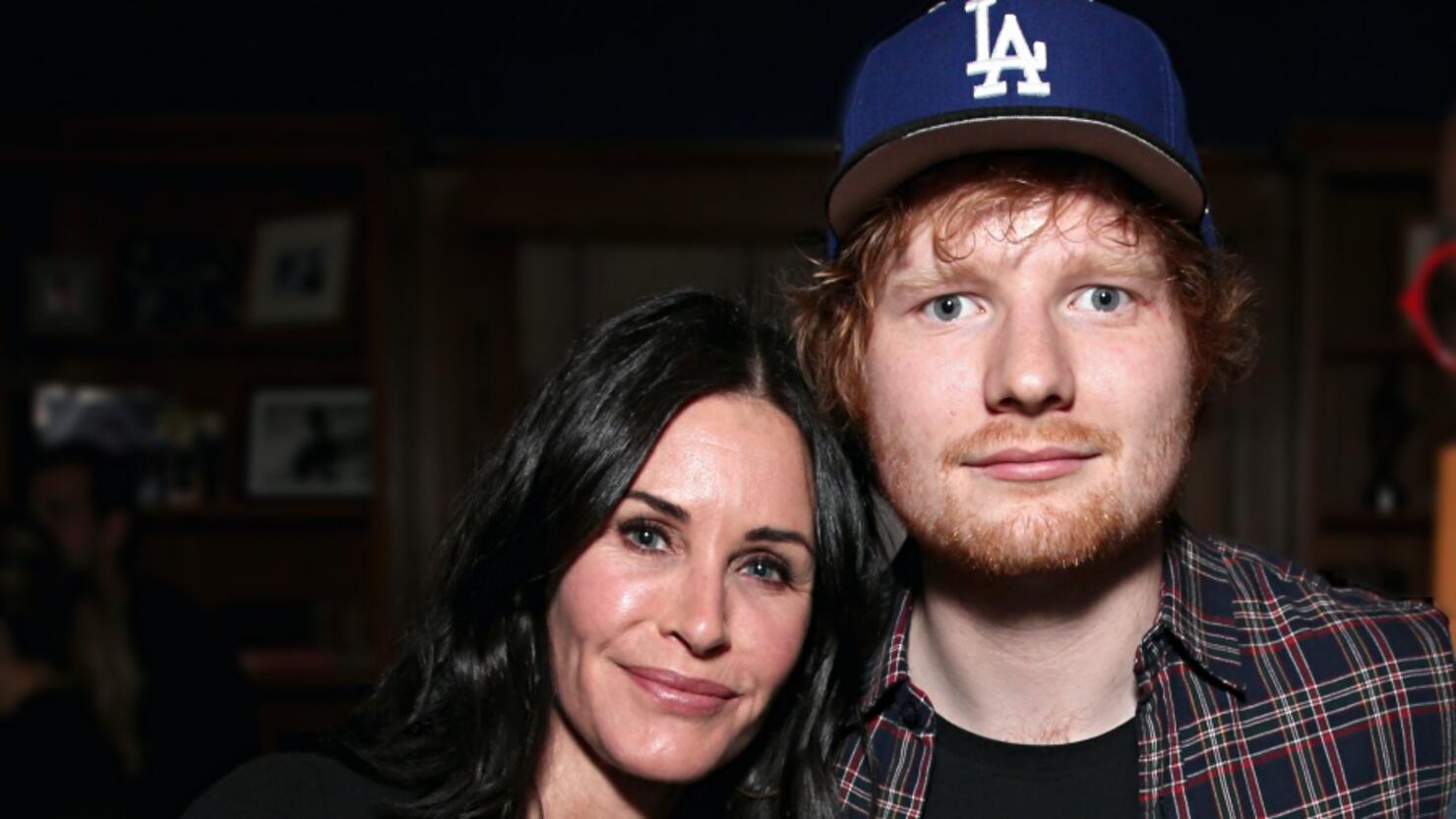 Ed Sheeran has been hosting "The Late Late Show" this week to promote his new single 'Bad Habits.' This means we get some juicy and hilarious stories.
Sheeran told the crowd about a prank he keeps pulling on Courteney Cox, who he stays with whenever he's in Los Angeles, reported Huffpost.
BDSM bondage hoods are showing up at Cox's home and Sheeran is definitely to blame.
Sheeran said:
"She has this Alexa thing in her house, and she goes, 'Ed, isn't this wonderful? This is my Alexa. I can just order whatever on this.' So she walks out of the room and I go, 'Alexa, order me a gimp mask."
He said she was confused when the first one arrived.
"She opened the post and she finds this mask, and instantly goes, 'Oh, I don't think I was meant to see that' and leaves it on Courteney's bed. And Courteney comes up and she's like, 'Where did this come from?'"
He said now he orders one every time he goes back to her house.
"She has maybe, like, 12. I hide them in people's bedrooms. So they'll go in the drawer and they'll just find this leather S&M mask. She had two people come and look at her piano to try and buy it ― two absolute strangers going into her house that I found out about. So I left a couple of masks on the piano."
I guess that's what you get for leaving Ed Sheeran alone with your Alexa.
Watch the clip of Sheeran explaining the prank below: