Watch Dan + Shay's New Music Video For Their Latest Song, 'Good Things'
By Kelly Fisher
July 16, 2021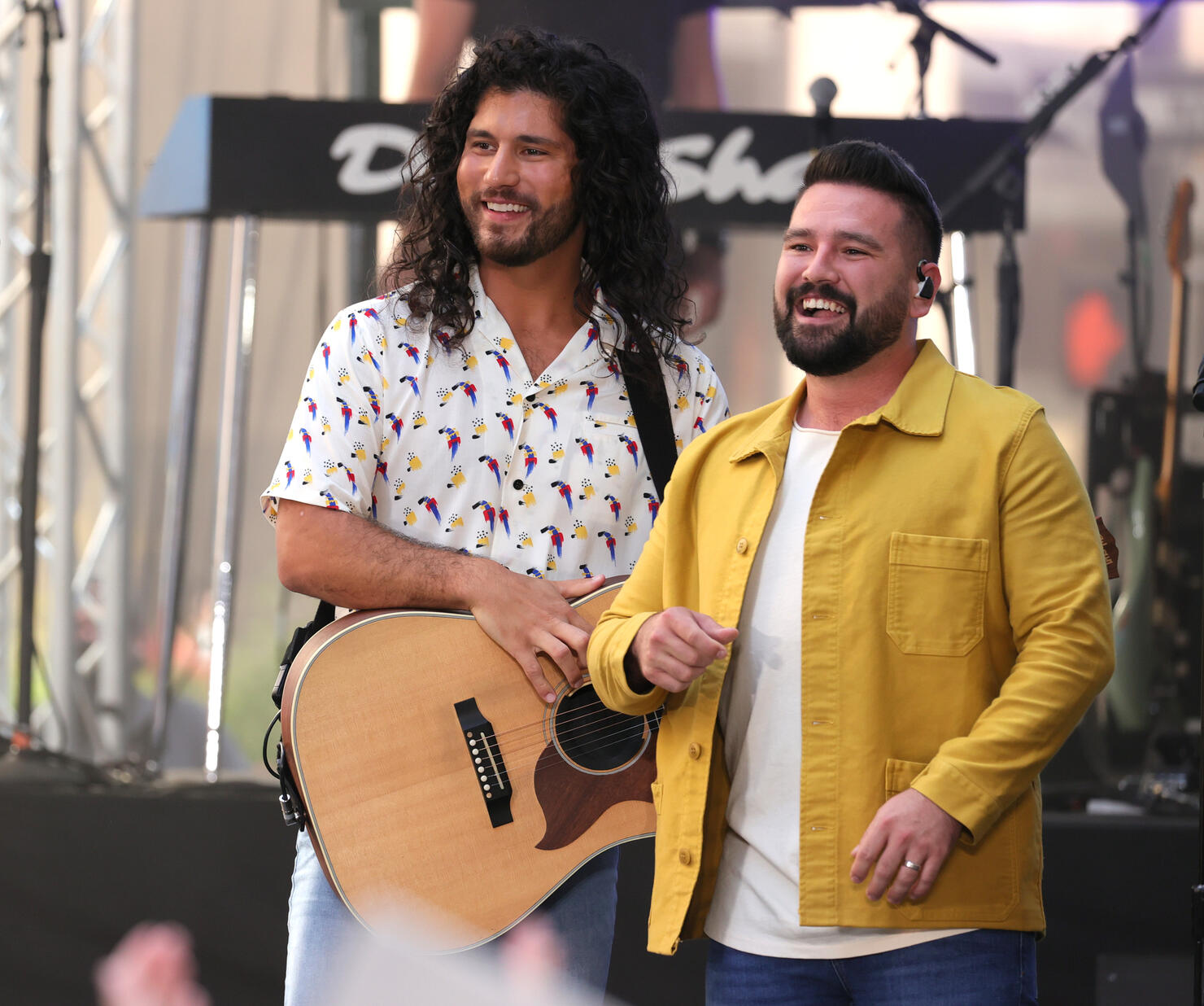 Earlier this week, Dan + Shay teased that something new was on the way — and the duo delivered.
They announced the release date of their next album, and marked the premiere of the music video for the album's title track, "Good Things."
Dan + Shay unveiled the Good Things album release date on social media channels on Thursday (July 15), telling fans:
"GOOD THINGS: THE ALBUM AVAILABLE EVERYWHERE AUGUST 13 and good things: the song available everywhere now. pre-order / pre-save / pre-add the album and instantly receive 4 tracks. we poured every bit of our hearts into this project and have never been more excited for anything in our entire lives. can't wait for it to be yours so soon. ❤️ ps - good things: official music video drops tonight at 11 pm ct!"
So far, fans are loving Dan + Shay's latest song, commenting that they're "already addicted" to it and relaying congratulations to the pair.
Dan + Shay teased their upcoming album last month, in a post marking the five-year anniversary of their second studio album, Obsessed, which included the tracks "From The Ground Up," "How Not To" and others.
On July 6, Dan + Shay said they "just finished our best album yet."
Dan Smyers and Shay Mooney burst with excitement at the time they made the announcement:
"I'VE NEVER BEEN MORE EXCITED ABOUT ANYTHING IN MY ENTIRE LIFE I CAN'T WAIT FOR Y'ALL TO HEAR THIS 😍," Smyers wrote.
Watch Dan + Shay's latest music video for "Good Things" here: