Lil Nas X Teases New Single, Pokes Fun At 'Satan Shoes' Controversy
By Sarah Tate
July 19, 2021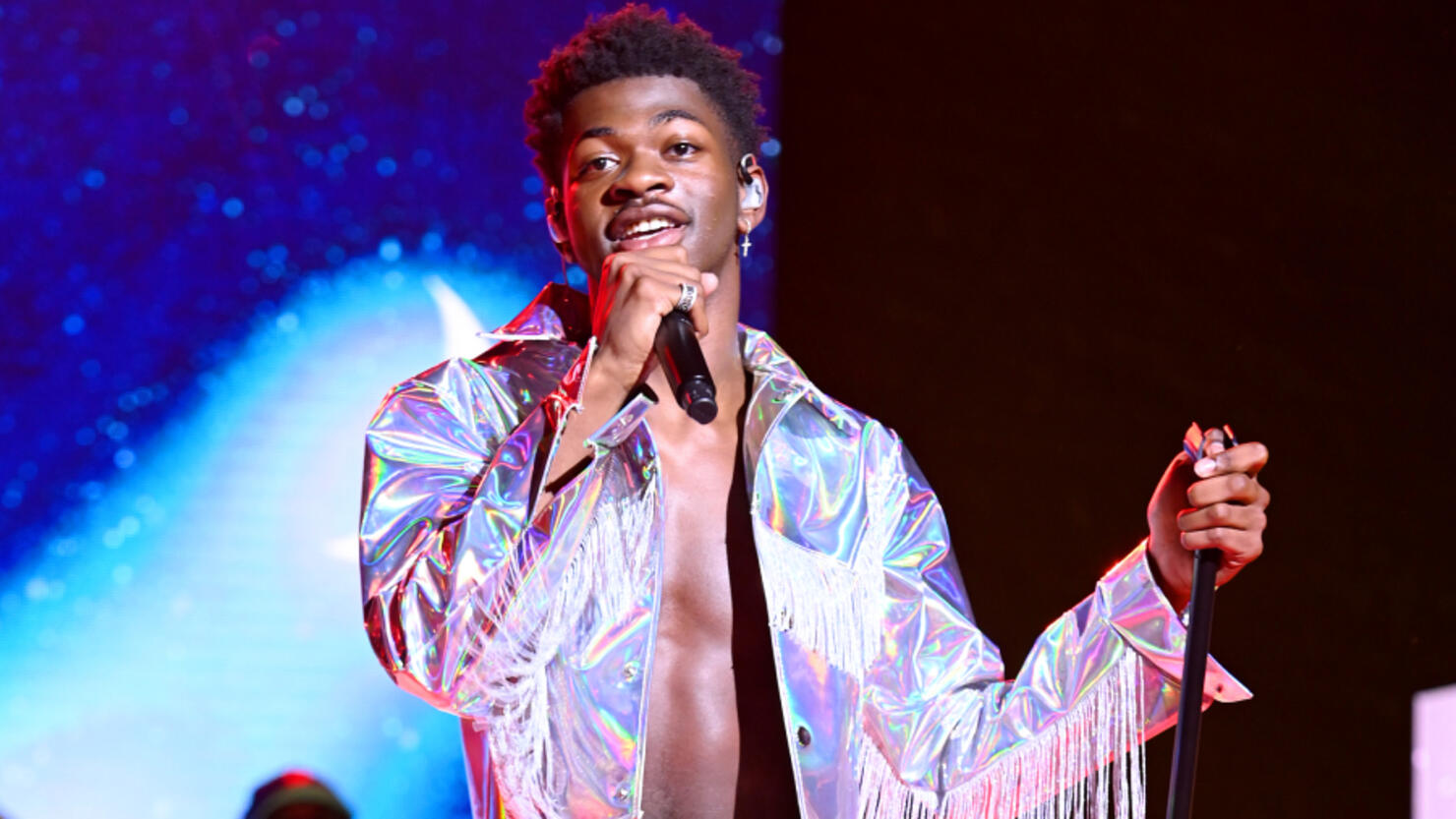 Lil Nas X teased his newest single on Monday (July 19), and the announcement is exactly what you'd expect.
His newest track, "Industry Baby," is produced by Kanye West and Take A Day Trip and features Jack Harlow. The single drops Friday (July 23), but is available for pre-save now.
In the teaser, Lil Nas X pokes fun at the controversy surrounding the release of his "Satan Shoes," a set of customized Nike shoes that led to a lawsuit for trademark infringement, per Today. The video showcases Lil Nas X's trial
Check out the "Satan Shoes" trial for Lil Nas X below.
The video opens in a courtroom as a judge video chats with a woman during the middle of the trial. Reminiscent of the "Montero (Call Me By Your Name)" video, most of the players are portrayed by Lil Nas X himself, including his incompetent lawyer who can't remember his name, the prosector interrogating him, and even a juror who says he should go to jail.
The trial ends with Lil Nas X getting sentenced to "five years in Montero State Prison," but not for reasons you would expect.
"Industry Baby" is set to release on Friday, but you can learn more about the #movement at freelilnasx.com.