WATCH: Talented Dog Paints A Masterpiece... But The Internet Has Questions
By Dave Basner
August 2, 2021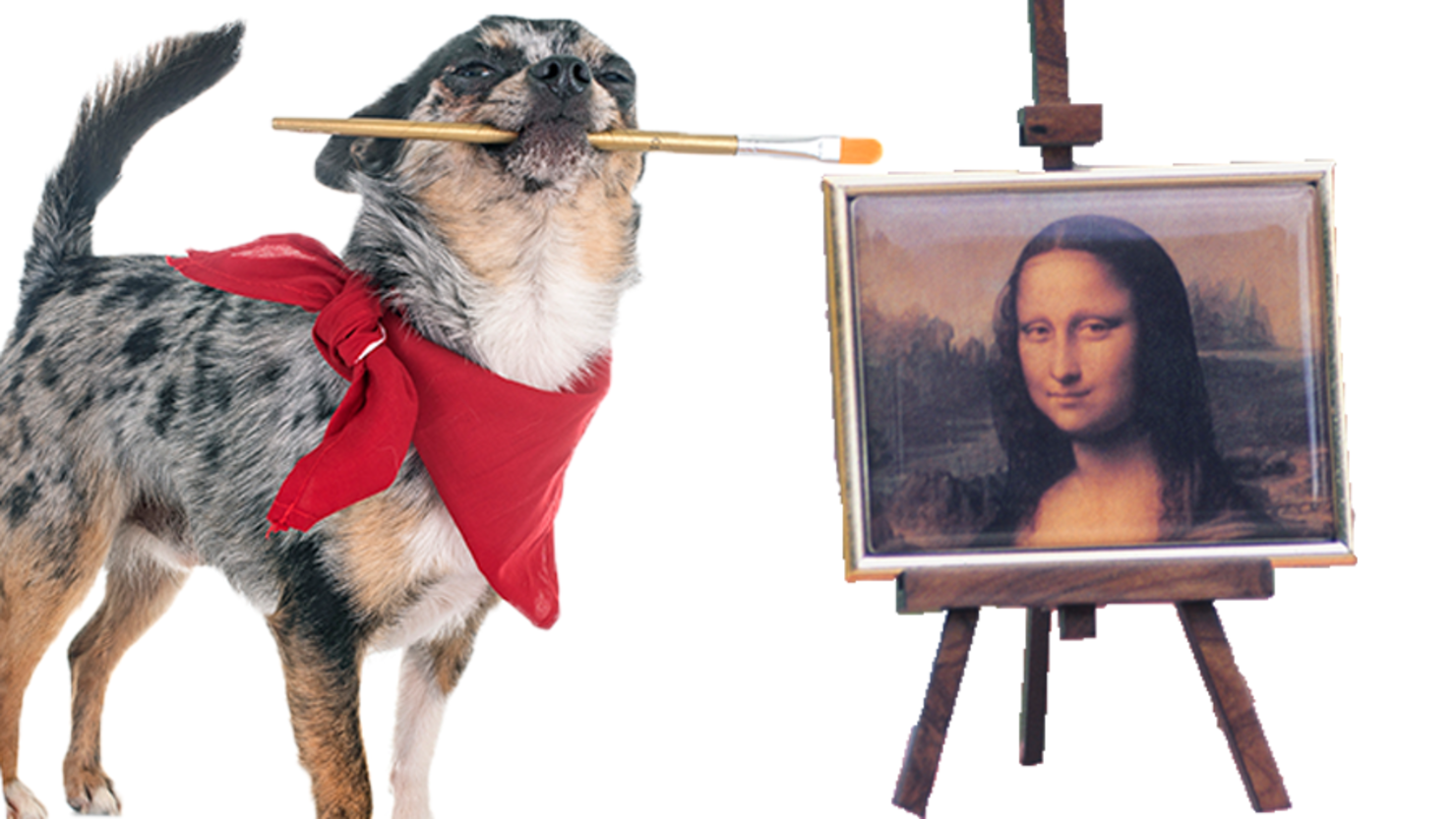 Many dog owners think their pooch is talented. The pet might be able to sit, stay, speak and perhaps even play dead. However, one Australian shepherd named Secret puts them all to shame. The pup's owner, Mary, uploaded video of her dog painting. That alone is impressive, that her pet can put a paintbrush in her mouth and create art, but it's the art Secret made that has people floored. The dog painted a flower, and it is pretty remarkable. It has a blue background, a green stem and a yellow bloom.
Mary shared the clip on Instagram with a caption that reads, "Secret drew a sunflower!🌻💛 Or maybe it's a daisy?🤔 We've been having a lot of fun working on painting different shapes and brush strokes lately, and she's getting to the point where she can make recognizable shapes on her own without targets😊❤️ This is her first, and I'm so proud of her! ❤️"
Reactions ranged from the astounded to the confused to the doubtful. One person wrote, "Am I tripping or did I just watch a dog paint a flower?" Another commented, "How did he get the right colors? He's color blind." Someone else stated, "Does anyone else think this is too good to be real?" and another added to that opinion, "Pretty sure someone is holding the brush tip next to the dog in an angle. But still, very cute and creative video."
It might be hard to believe but Secret could very well be painting the flower. When asked how she taught her dog to paint, Mary explained, "It took a long time! I start by teaching her to touch a target on the painting, then from one target to another, creating a line. After that we worked on circles, and then up lines versus sideways etc! We have these names, and finally got to something like this, 'up line, circle + dot = flower' 😃 obviously that's way over simplified but just to give the basic idea!"
Clearly, Secret is an incredibly smart pup - in fact painting isn't even her only talent. She can also play instruments and do yoga with her owner.