Woman Posts Video Of UFO She Found, But Doesn't See Eerie Thing In It Blink
By Dave Basner
August 9, 2021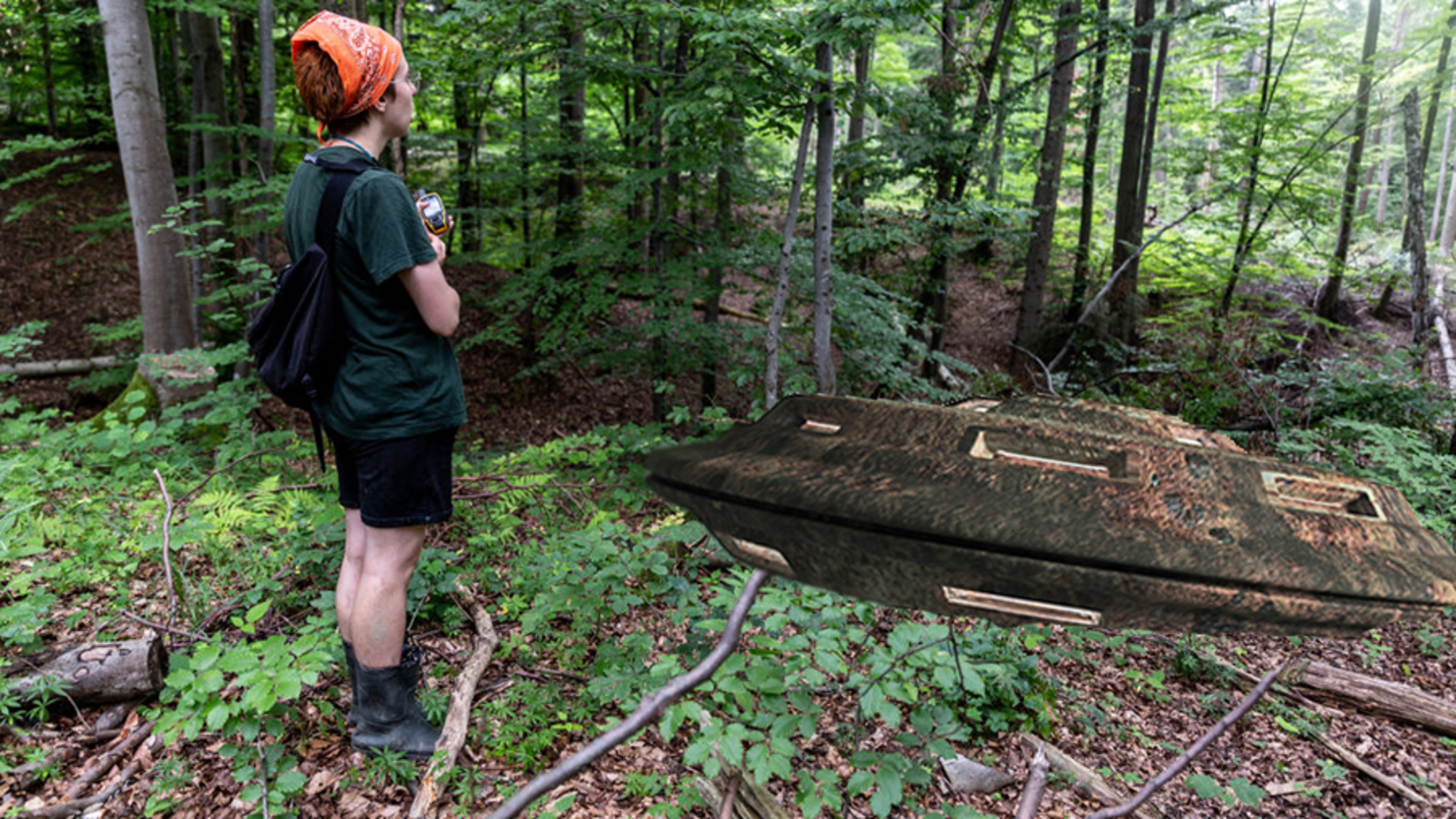 To help viewers understand the situation more. Ally went on to upload a second clip. In it, she explains that there is nothing but trees on all sides for at least a mile and that the object is attached to the ground. While it might be far away from civilization, someone was still able to stumble upon it and decorate it with some Super Mario Bros. imagery.
Ally also gave her followers a view of inside the object, which had a bunch of large rocks in it, as well as a few inches of sitting water.
People had guesses as to what the item is - everything from the top of a water tower to two satellite dishes welded together to a prop from a movie.
In a third video, Ally goes on to ask if anyone can figure out what a mysterious hole on one side of the object could be for, pointing to it with a stick. However, when she does this, many commenters swear they see something in the water blink.
One commenter wrote, "Did y'all NOT see the eyeball in the water open then close????????" Someone responded, "I seen that it was open for a while, after she pointed with a stick the thing closed or whatever that was." Another person wrote, "IT F***ING BLINKED 😳😳😳😳😳"
While there were some responses that it was just a bubble popping, still plenty of others were sure it was something more sinister.
To see if Ally shares any more videos on what the object, or the eyeball, could be, follow her here.