Dallas Cowboys RB Ezekiel Elliott Sued Again Over Dog Attack
By Anna Gallegos
August 9, 2021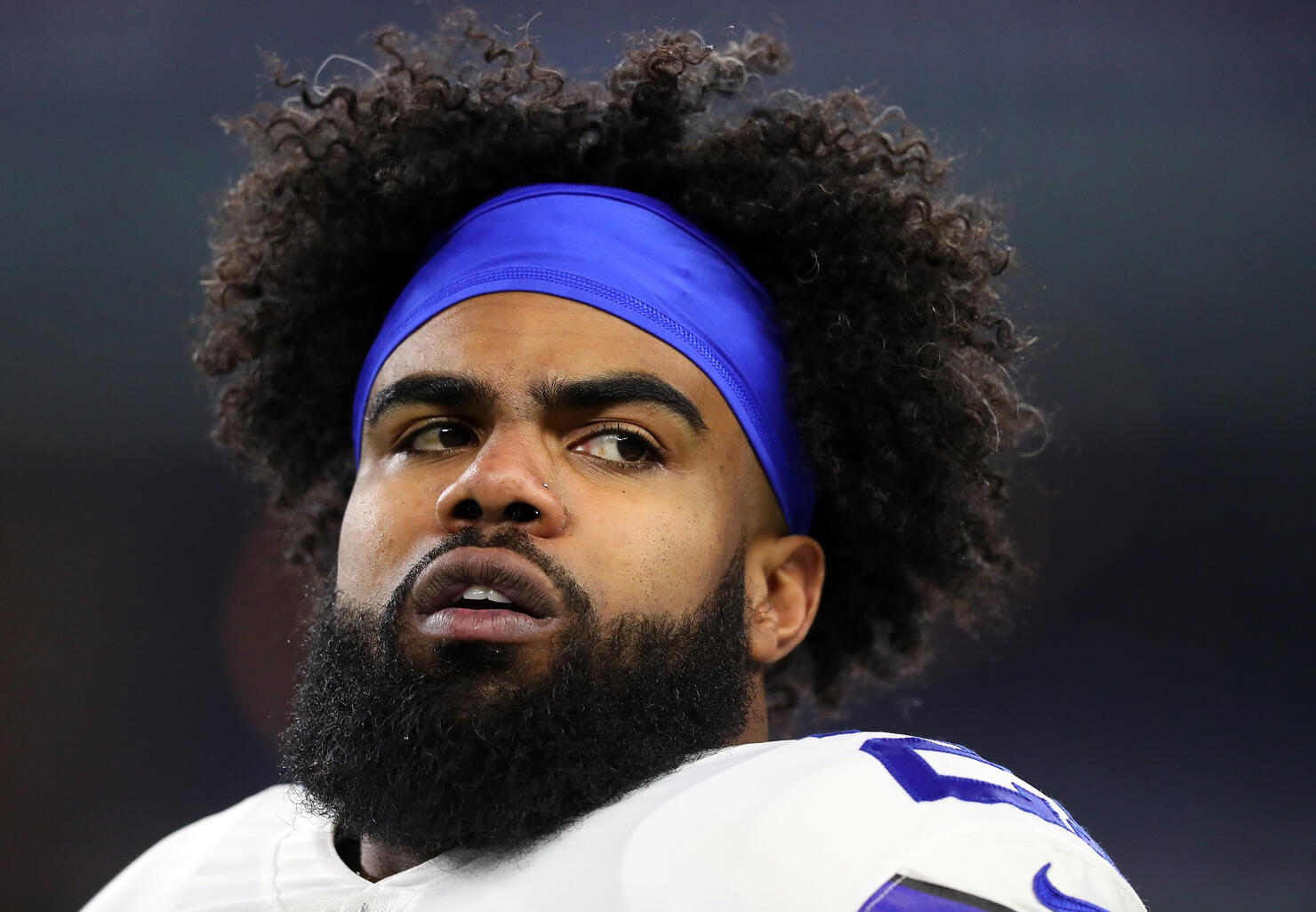 Dallas Cowboys running back Ezekiel Elliott is facing a $1 million lawsuit over an alleged dog attack.
Jennifer Gampper says she was attacked by one of her famous neighbor's dogs outside her Frisco home in May 2021. The suit says that Perfect Synthetic Grass was doing yard work at Elliott's house when three dogs got loose, TMZ reported.
A rottweiler named Ace allegedly bit Gampper, who said she suffered severe and permanent injuries. Gampper is also suing Perfect Synthetic Grass.
Frisco Police responded to the incident when it occurred and ultimately cited Elliott for the three loose dogs even though he wasn't home at the time.
Ace eventually had to be removed from the city after a dangerous dog hearing earlier this year.
Elliott's lawyer Frank Salzano said the player is concerned for his neighbor but that he's not at fault.
"Mr. Elliott and his representatives are aware of the lawsuit filed on July 30th, which stems from a previously reported incident from May 21st of this year.  As Mr. Elliott expressed at that time, he was - and remains concerned - for the party involved," Salzano said in a statement to TMZ.
"However, as in most disputes, there are extenuating circumstances to this matter which will impact the legal proceedings which we are not at liberty to disclose.  As such, we have no further comment at this time."
This is the third lawsuit involving Ace. A pool cleaner and a pet resort employee both claim that the rottweiler viciously bit them. The case brought by the pool cleaner is closed, but the suit involving the pet resort employee is going through the legal system.