The Internet Is Not OK With How Jerry Jones Eats His McGriddle
By Anna Gallegos
August 11, 2021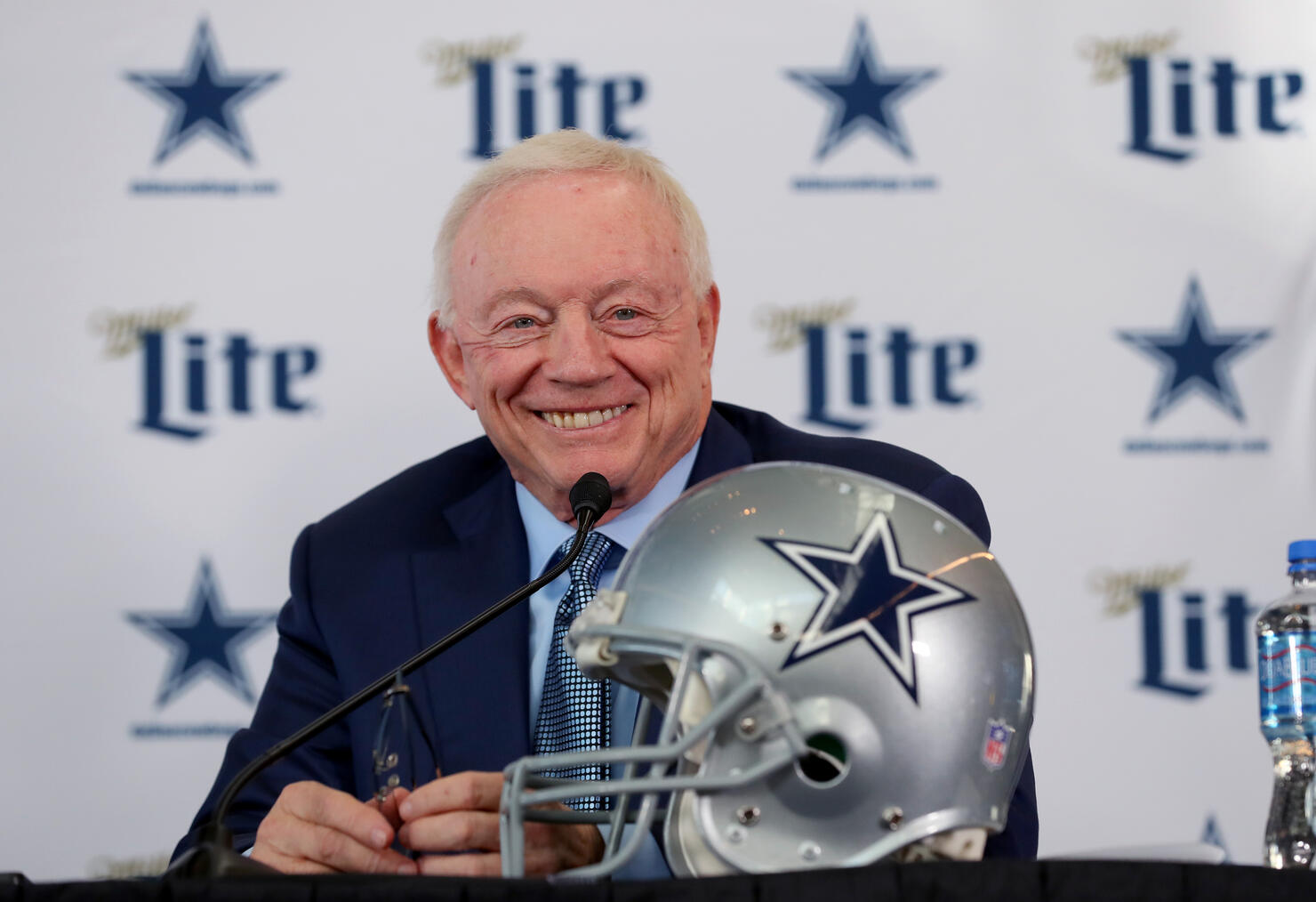 HBO debuted its new season of Hard Knocks on Tuesday, August 10, with behind the scenes looks at the Dallas Cowboy's training camp and there is already controversy.
Cowboys fans aren't bothered with quarterback Dak Prescott's frequent use of the f-word or head coach Mike McCarthy going off on how the playoffs isn't good enough for the storied franchise.
Instead, the internet was aflutter with team owner Jerry Jones' breakfast choices.
Despite having more money than god, the 78-year-old sat down to enjoy a McDonald's McGriddle in the debut episode. There's nothing wrong with a quick breakfast, but football fans couldn't stomach Jones salting his McGriddle.
who watched hard knocks yesterday? i can't stop thinking about jerry jones putting salt on a mcgriddle & eating it. that man deserves to go to jail.

— socially distant lexx. (@LexxSamplez) August 11, 2021
Hard Knocks literally showed Dak Prescott breaking his leg and it wasn't nearly as gross as this clip of Jerry Jones putting salt on a McGriddle pic.twitter.com/NpMc2g6vyI

— Korked Bats (@korkedbats) August 11, 2021
Not going to be able to sleep tonight knowing Jerry Jones adds salt to his McGriddles

— Tyler Jacobson (@tjacobson92) August 11, 2021
When I seen Jerry Jones put salt on that sausage McGriddle my blood pressure went up

— BigDaddyDiesel45 (@Primefuture) August 11, 2021
You do you Jerry Jones. Just check your blood pressure every once in a while.