Dave Grohl Reveals Pre-Show Rituals: 'You Walk Onstage Laughing'
By Sarah Tate
August 12, 2021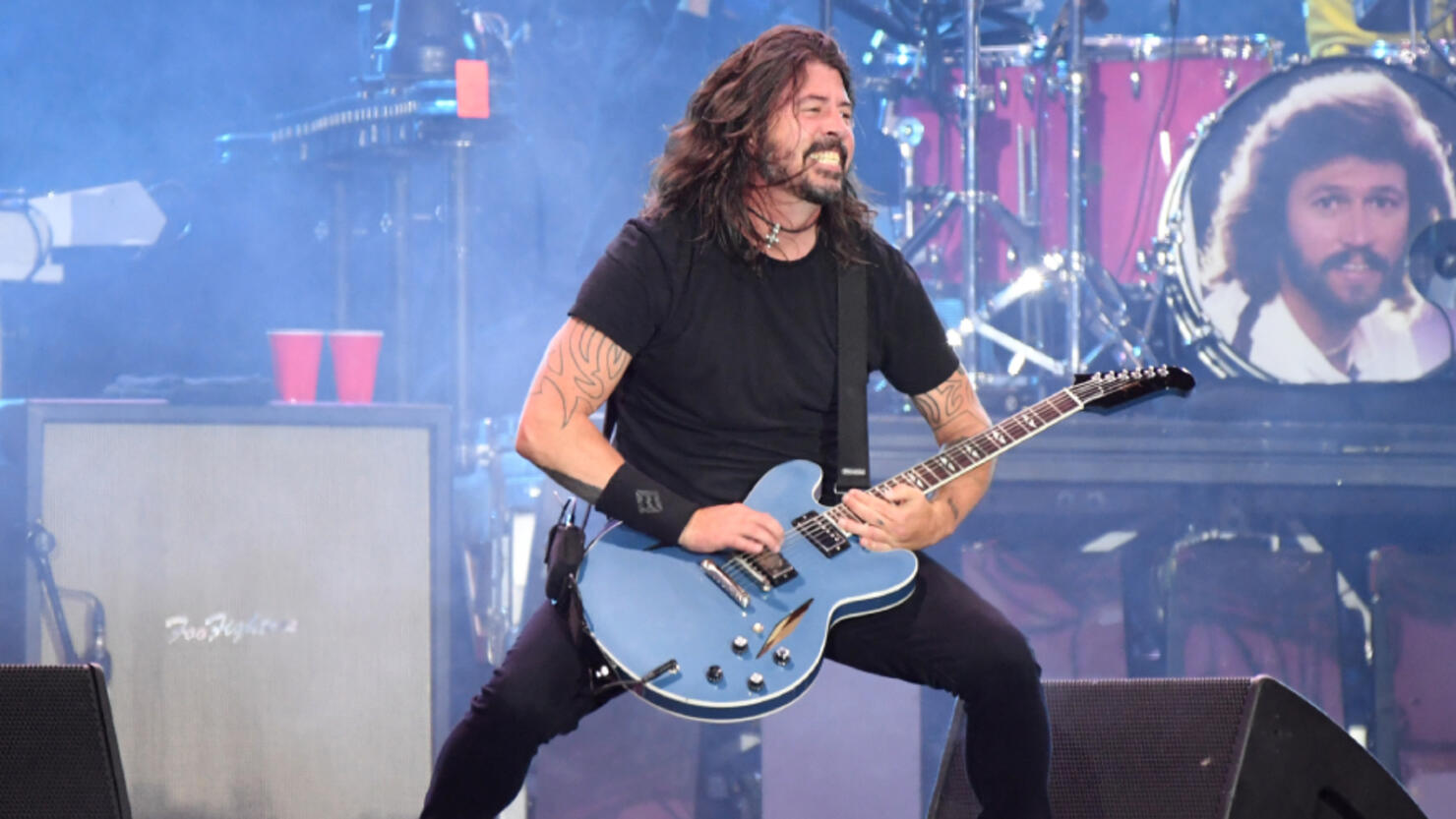 During an appearance on Mark Hoppus' After School Radio podcast, Dave Grohl opened up about his favorite things to do before a show. The Foo Fighters frontman told the Blink-182 guitarist about his and the band's pre-show rituals and revealed what he misses the most about pre-pandemic concerts, NME reports.
"It's like one hour before the show, I open a Coors Light, and I'm like, 'Oh, hello darkness, my old friend,'" he said. "But our dressing rooms are always filled with friends."
However, the ongoing pandemic and restrictions keep him from doing what he loves the most before a show, hanging out with his friends.
"I'm going to miss it. We're not allowed to really have people backstage right now. But one of the things I love before going on, is just being happy. You're surrounded by all your friends," he said, adding, "Everyone's like ... taking pictures with each other. And it's like a reunion every night."
Grohl also told Hoppus about another ritual the band does each show and "the best way to walk onstage every night." He waits until the entire band is laughing about something before the crew shuts down the house lights and they head to the stage.
"So you walk onstage laughing. You feel happy when you walk onstage," he said. "To me, that's the best way to do it."
The Foo Fighters are currently on the road for their 26th anniversary tour, recently performing at Lollapalooza in Chicago.