Dave Grohl Once Flew Home For A Daddy-Daughter Dance During Australian Tour
By Katrina Nattress
August 13, 2021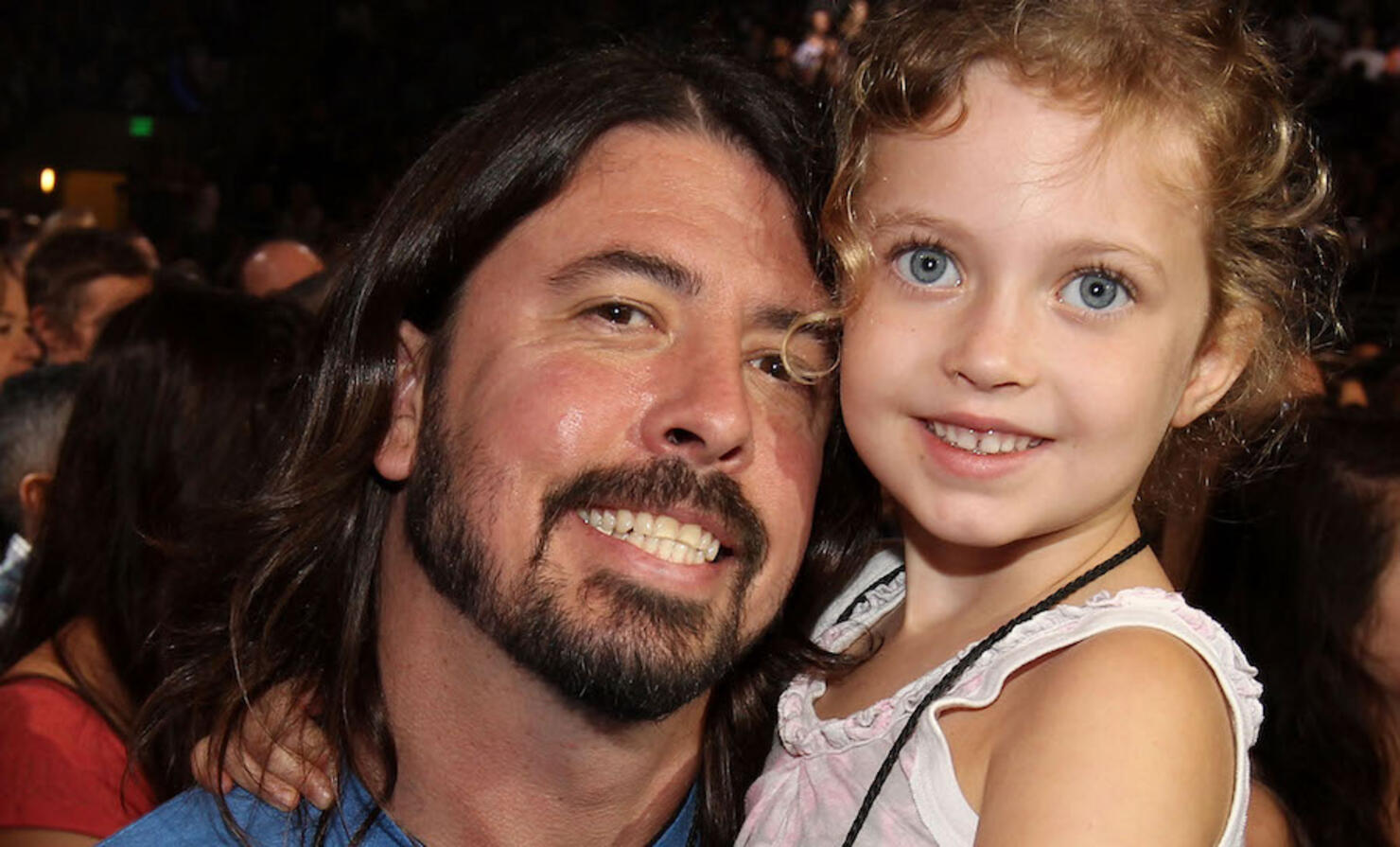 Before Dave Grohl's daughter Violet was sharing the stage with her dad, he was making special trips home to go to daddy-daughter dances with her and her sister Harper. During a recent visit to Mark Hoppus' radio show, the Foo Fighters frontman recalled the time he flew all the way to Los Angeles in the middle of an Australian tour for one such dance, only to have his kids not even care he was there.
"Maybe five years ago or something, I had to fly back from Australia for one day to take my kids to the daddy-daughter dance. And I told everybody like, 'I'm sorry, we're going to have to cancel that Perth stadium, because I have to do this thing,'" he remembered. "Going to this dance, the kids didn't even care I was there. They were like, 'Okay, dad. Bye.' And then [I] go straight back to the plane and then land in Australia, and literally have a show in four hours. It was ridiculous."
Unfortunately, things just got worse from there. "We get on the flight back to Australia and I'm like, 'I'm just going to drink a bottle of wine and pass out. I'm just going to sleep for 15 hours. This is going to be great,'" Grohl said. "And within three or four hours, I'm like, 'Oh my God, I felt like someone was stabbing me in the stomach.'" It turns out he had food poisoning and spent "the next eight hours in the bathroom" sick as a dog.
The incident happened during the Ebola outbreak and when a flight attendant handed Grohl a card to fill out, he panicked. "I'm looking at this card and it's like, 'Do you have any of these symptoms? Nausea, diarrhea, fever, chills.' And I'm just like, 'Oh my God, they're going to think I have Ebola, and they're going to put me in a room with people that have Ebola, then I'm going to get Ebola, and I'm going to die at the airport in Australia," he said.
Thankfully he didn't have Ebola and got through customs without a problem. But he still had a show to play, so naturally he prepped for by chugging a Guinness and asking God to save his life. After the set, Grohl slept for six hours then got on a plane back to LA because the tour was over. Insane.
This wasn't the only great story Grohl told the blink-182 bandleader. He also revealed his pre-show ritual and what song will always make the setlist no matter what.