Lauren Alaina Gushes Over Her 'Favorite' Song On Her Upcoming Album
By Kelly Fisher
August 26, 2021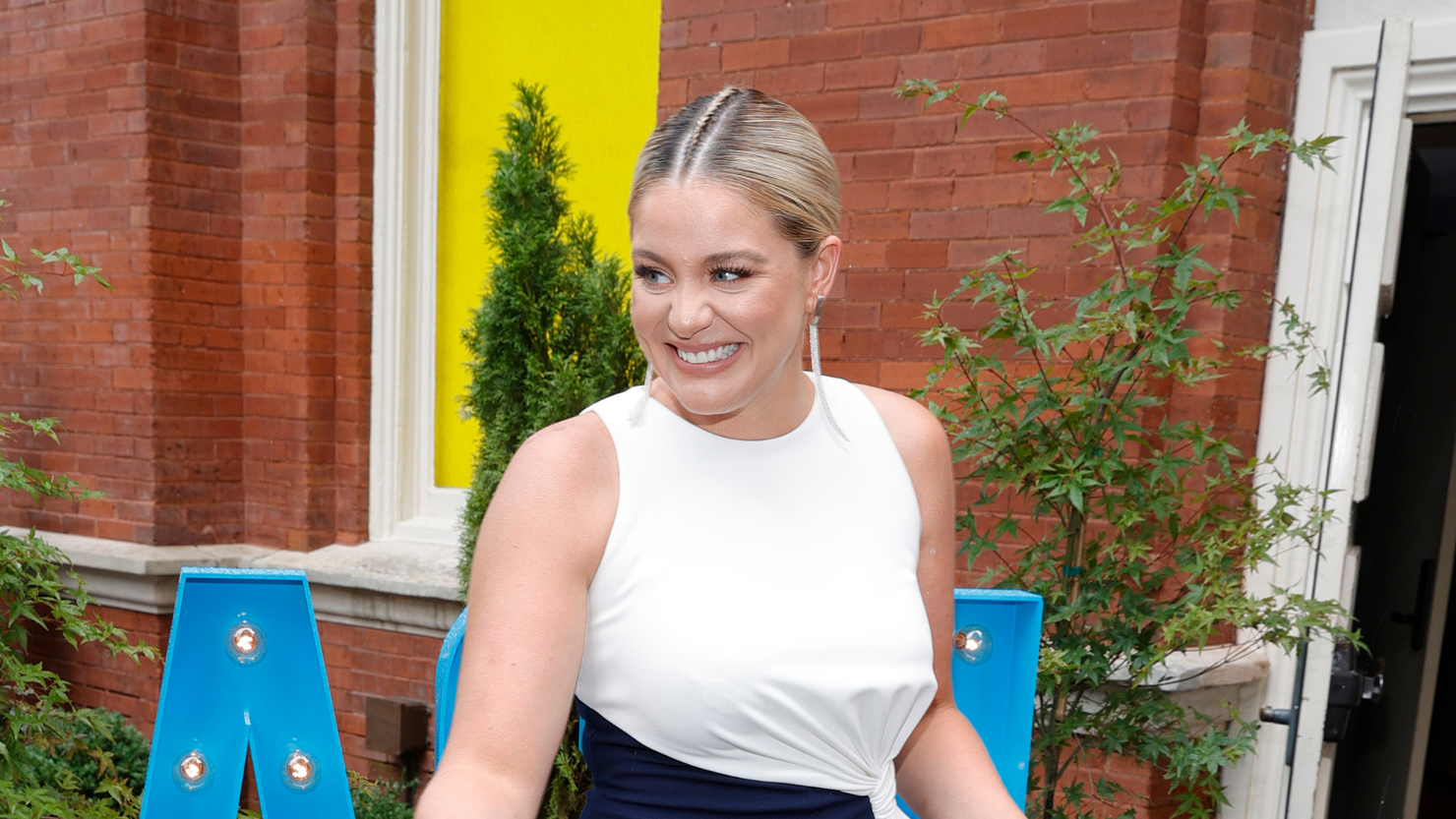 Lauren Alaina got to recognize songwriter Hillary Lindsey at the 14th Annual Academy of Country Music Honors — and fittingly, Alaina credited her on her "favorite song" she's ever written.
Alaina is gearing up to release her next album, Sitting Pretty On Top Of The World, on September 3. When she announced its release date earlier this summer, the "Road Less Traveled" singer dished that the new project would include "my favorite song I've ever written," a track titled "It Was Me." Before the ACM Honors at the historic Ryman Auditorium in Nashville on Wednesday evening (August 25), Alaina gushed that Lindsey "has had a huge impact on my songwriting and artistry." In fact, Alaina wrote her "favorite song…with just Hillary Lindsey," she said.
Alaina added of Sitting Pretty On Top Of The World:
"The whole album really is about me being a woman. The last album was about me becoming a woman, this album's about me trying to be one — and it has been a mess!
"I'm really proud of it. I think when people hear it, they'll hear my growth as an artist and as a songwriter and as a woman, and I think 'It Was Me,' …is a perfect example of that.
"It's for my first love…the relationship ended because I didn't love myself. It wasn't that I didn't love him, I just wasn't in a place to be ready for that kind of commitment. It starts the album and I kind of tell my whole journey to where I am right now with the last song. I'm really proud of it."
Alaina, who hosted the 12th Annual ACM Honors with Jon Pardi, performed "One Beer" with Devin Dawson and HARDY, another song co-written with Lindsey. Since "One Beer" gained popularity during the pandemic, Dawson said it felt like the trio were "making up for lost time" as they performed live together. Earlier this summer, Alaina got to perform the breakup anthem "Getting Over Him" with her former co-host Pardi at the 2021 CMT Music Awards.
Adding to the list of new material on the horizon, Alaina will release her new book, Getting Good At Being You, on November 2. It includes a foreward by country icon Trisha Yearwood. The "It Was Me" singer alerted fans to "BOOK your calendars."
Until then, fans can check out Alaina's favorite song she's ever written, "It Was Me," on iHeartRadio.