Kelsea Ballerini Reveals Text From Shania Twain That Inspired Their Collab
By Emily Lee
August 30, 2021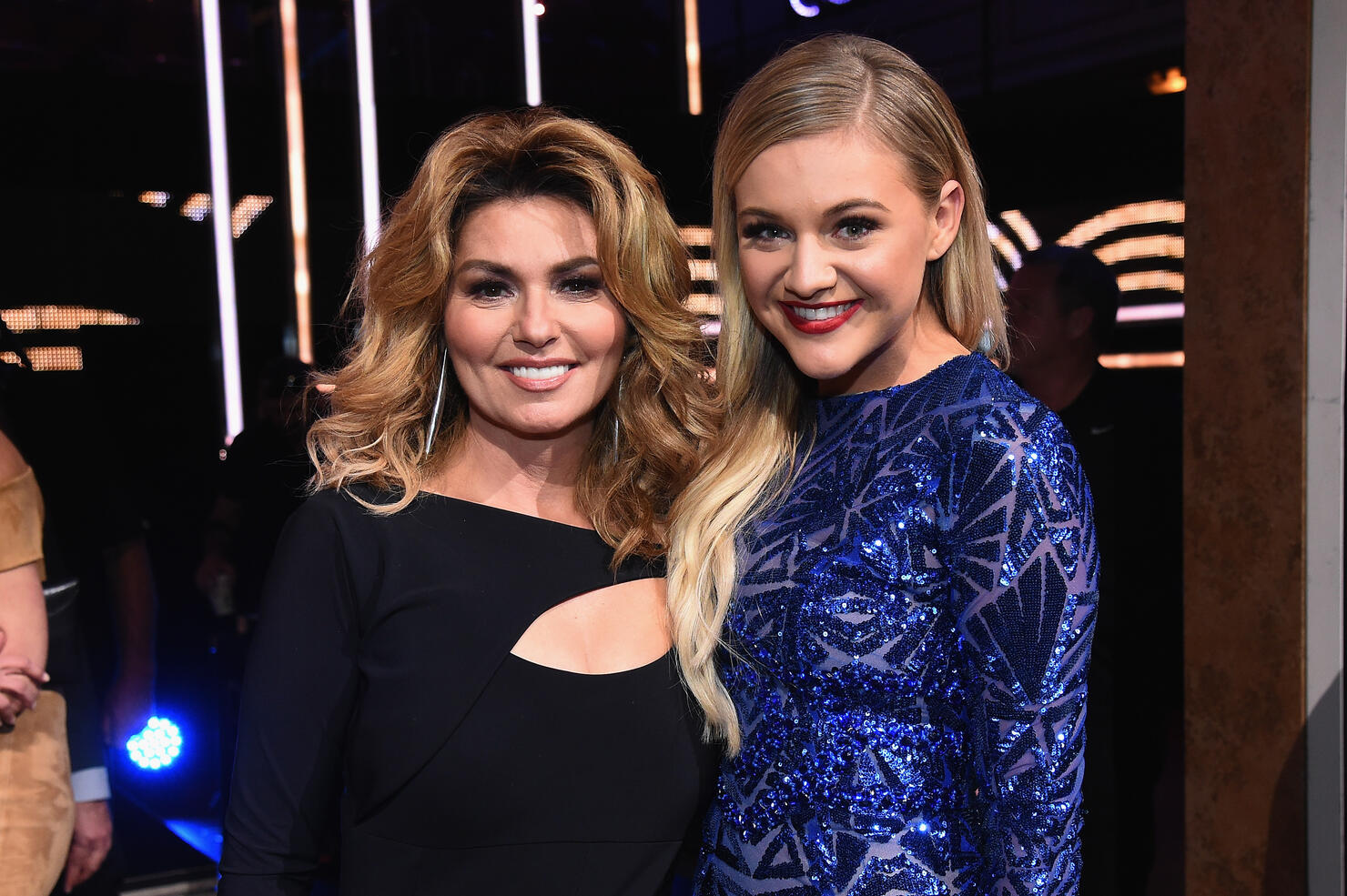 Country music icon Shania Twain celebrated another trip around the sun on Saturday (August 28). In honor of the singer's special day, Kelsea Ballerini took to Instagram Story to pay tribute to Twain, as well as reveal how the pair came to work together on 'Hole in the Bottle' back in 2020.
On her Instagram Story, Ballerini shared a screenshot of a text exchange between herself and Twain. The 'Party For Two' singer invited Ballerini to join her for dinner and wine in Nashville, which was an invitation Ballerini eagerly accepted. Following their get-together, the pair decided to put out a song together.
"Happy birthday to the queen herself," Ballerini captioned the screenshot. "This is the coolest text exchange in my phone and I'm so glad we enjoyed that wine enough to do a song together. I just adore you."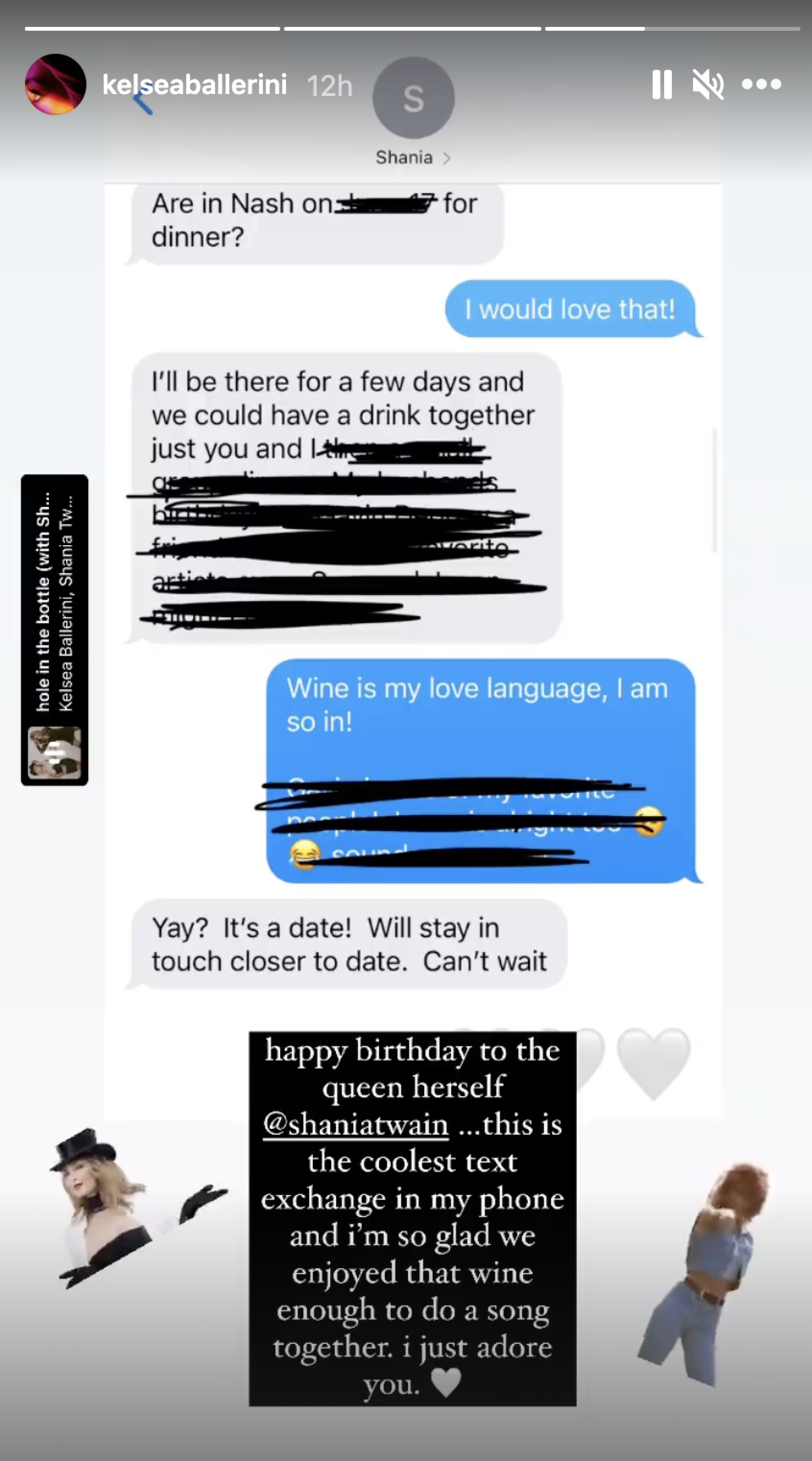 Photo: Kelsea Ballerini Instaram
During an interview with the Bobby Bones Show earlier this year, Ballerini opened up about why she and Twain decided to rework her song 'Hole in the Bottle' rather than put out something completely new together.
"Early in quarantine, [Shania] emailed me like, 'Hey, I'm working on a project. I want to do something together, let's send stuff back and forth until we find something.' So for like three or four months, she would send me a chorus, or I would send her a chorus that I wrote, and we would be like, 'That's not quite it,' like let's keep digging until we find something." she recalled.
"It wasn't until we shot the video for 'Hole in the Bottle'— a lot of the outfits I tried to kind of tip my hat to Shania like her 'Man, I Feel Like A Woman' and all that kind of stuff," Ballerini continued. "So I watched the video back and I was like, 'Wait a second, this song, it's her vibe anyway. I emailed her and I was like, 'What about this? It's already out and I tribute you in the video. Are you down?' And she was like, 'Yeah.'
"And we've had lots of wine together, Shania and I, so it made sense," Ballerini added with a laugh.
While Ballerini is currently touring the country with the Jonas Brothers, Twain is getting ready for her upcoming Las Vegas residency. Twain announced The Let's Go, Vegas show earlier this year, revealing she will return to Zappos Theater at Planet Hollywood on December 2, 2021. She'll return once more in February 2022, as well, for another run of shows. The February residency will include a special Valentine's Day show.