Brett Eldredge Previews New Song & Fans Might Get To Hear It On Tour
By Kelly Fisher
September 2, 2021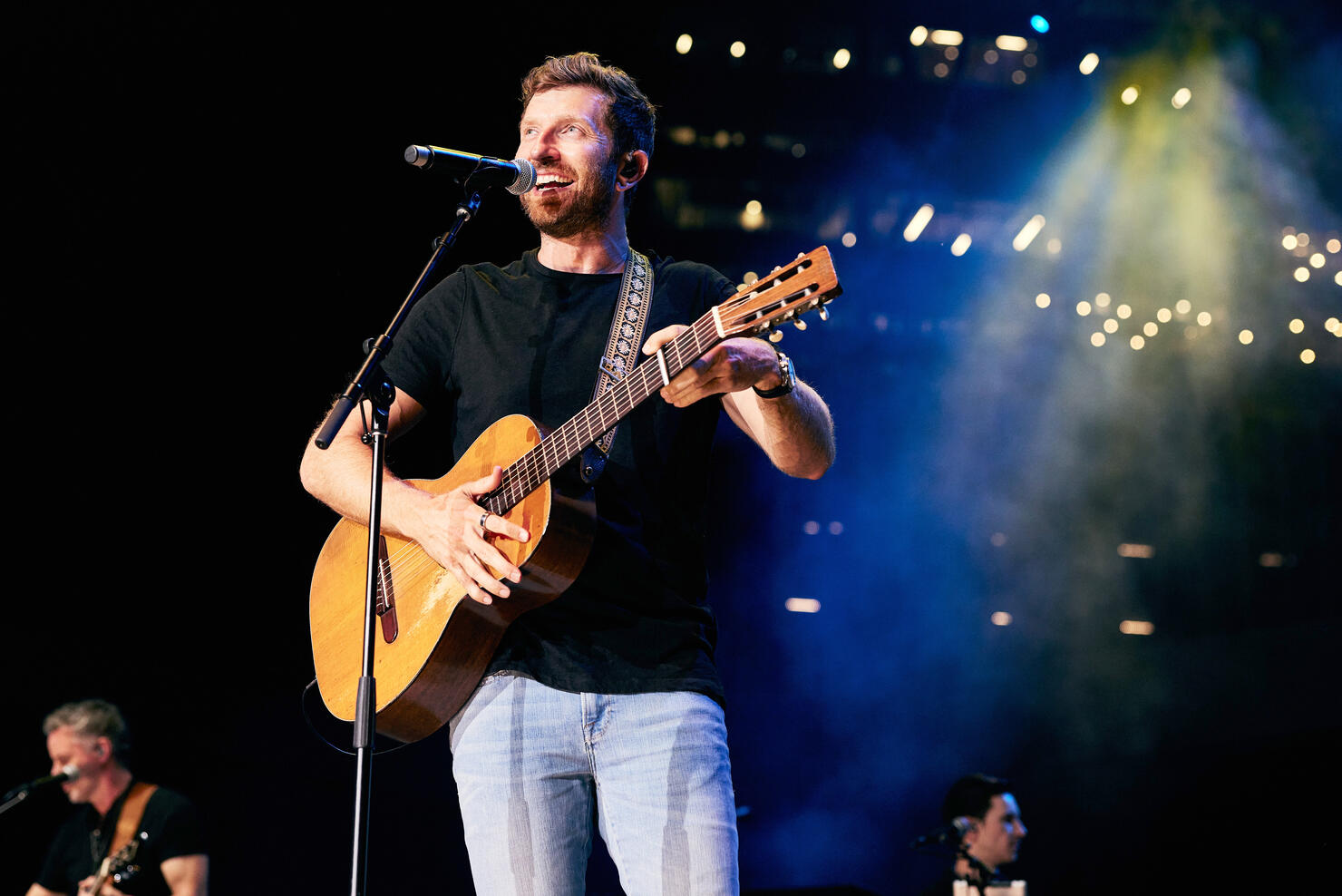 Brett Eldredge previewed a new song, and fans might be able to hear it on his "Good Day" Tour.
Eldregde, 35, posted a clip of his latest song "Cinnamon" on his social media channels, serenading: "Oh, you make me wanna go floatin' down a river / Drinkin' summer wine / Chasin' down the sun til it sinks into the night / Lay out in the grass / Whisper in the wind / Count all of the freckles on your cinnamon skin."
The "Beat of the Music" singer shared the new track with a key question for fans: "Should we put it in the set for The Good Day Tour?!" Eldregde previously asked fans "what songs do ya wanna hear" as he organizes the "Good Day" Tour set list. That question came as he rehearsed "Drunk On Your Love," a beloved hit from the album Illinois, which released in 2015.
Eldredge is kicking off the "Good Day" Tour with Morgan Evans later this month, starting in Cleveland, Ohio. After playing the Windy City Smokeout festival in July, Eldredge marked "the first time we all experienced live music after nearly 2 years…I can't begin to explain the feeling, but I can show you…I will never forget your smiles and the joy on your faces." Find the list of 2021-22 "Good Day" Tour dates here.
Listen to Eldredge's latest song "Cinnamon" here: