Loose Bull Leads North Carolina Firefighters On A Chase
By Sarah Tate
September 8, 2021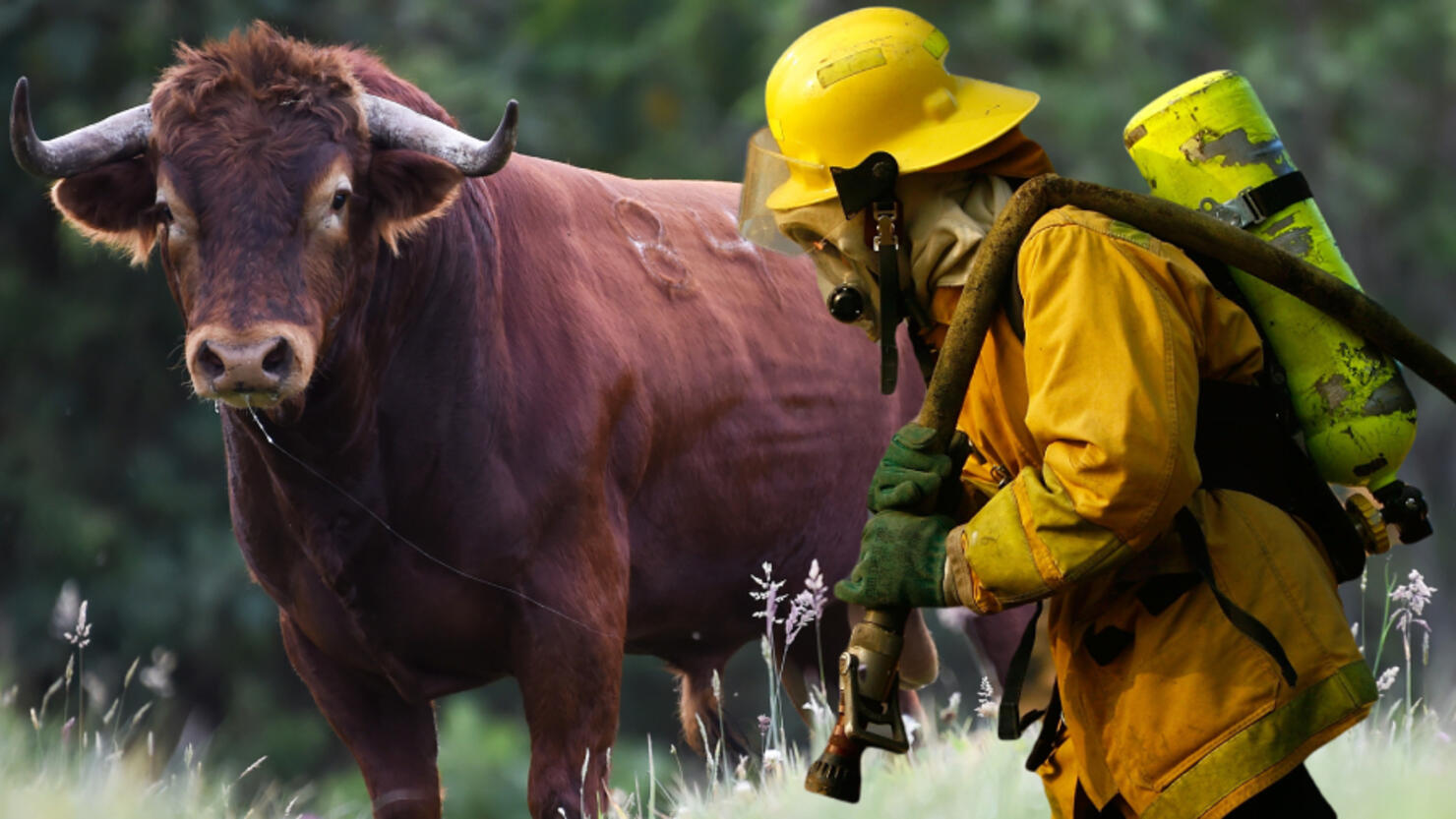 Firefighters in one North Carolina town can now call themselves bull wranglers after receiving reports of a loose bull spotted on a roadway Wednesday morning (September 8).
Rather than dousing flames, Winston-Salem firefighters spent their morning leading a bull away from drivers, per WFMY. Given the unexpected encounter was a different report than they're used to answering, the firefighters had a difficult time getting the bull to cooperate. Whenever they would get close, the bull would start walking away. Keeping their distance as not to spook the animal, one worker followed along in a department vehicle while others walked alongside to steer it out of the roadway.
The department shared video of workers attempting to corral the escaped animal, jokingly saying, "Don't tell Chief [William] Mayo we were out playing tag with a bull this morning."
As of noon, it is unclear where the bull came from or if firefighters were successful in wrangling the bull. Check out firefighters' attempts to lead the bull in the video below.
This isn't the first time first responders have had to chase down an escaped animal. Earlier this year, a zebra managed to escape from a wild animal auction in Tennessee, sending police on an hours-long pursuit before they were eventually able to capture it. Their attempts to wrangle the zebra were even captured on officers' body camera.