Lorde Strips Back Britney Spears' 'Break The Ice' In New Cover
By Ariel King
September 8, 2021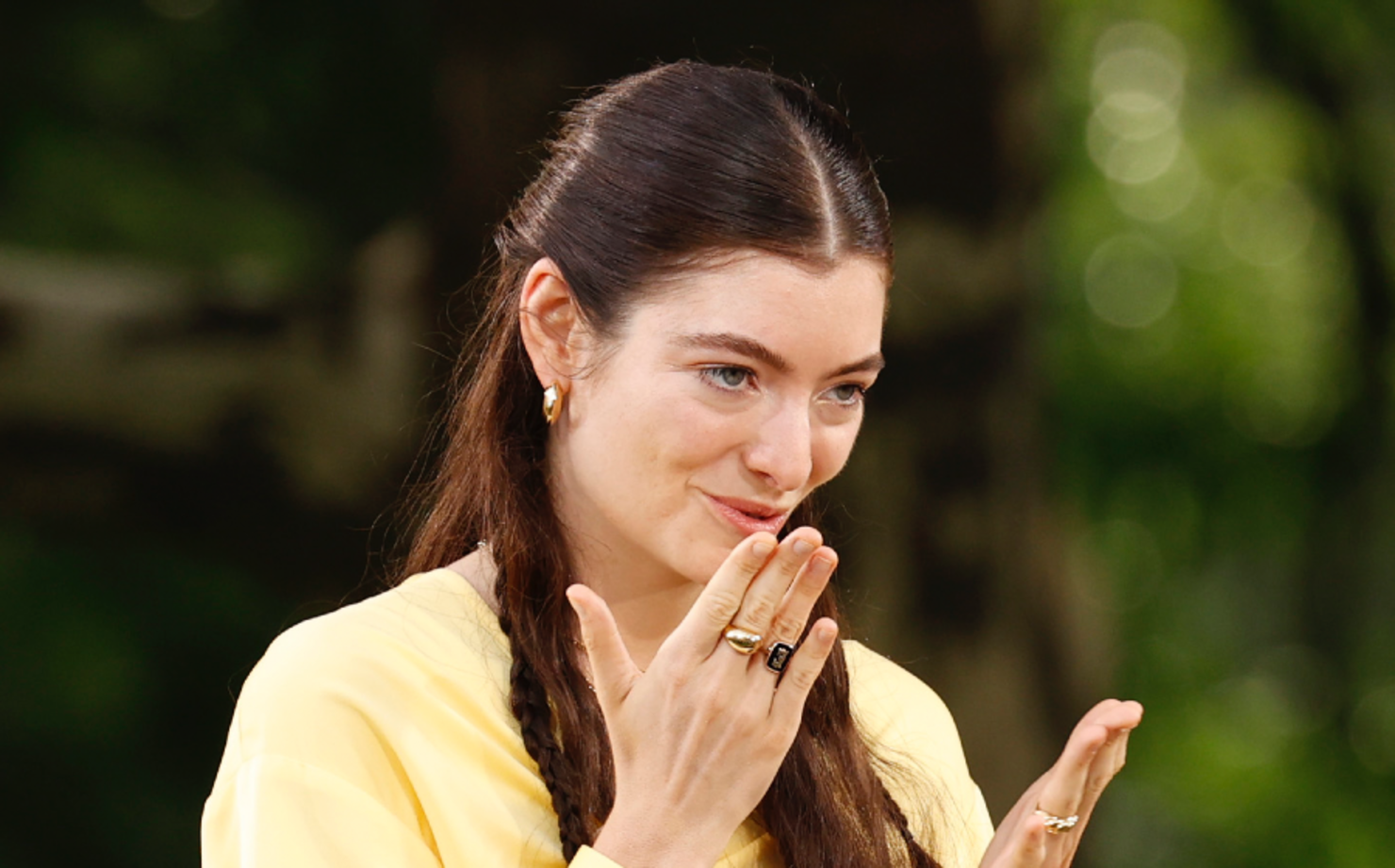 Lorde is gracing the cover of Vogue's October issue, and she has shared a stripped-back performance of Britney Spears' "Break The Ice" along with it. The track falls into Lorde's own single, "Fallen Fruit," and features the singer dancing around the grounds of the New York Botanical Garden in the Bronx.
Lorde's cover of "Break The Ice" features an eclectic blend of her own musical style and Spears' energy. She manages to keep true to the track while making it her own, appearing to enjoy herself as she struts around the stunning scenery. Her transition into "Fallen Fruit" is seamless, highlighting the 24-year-old's awe-inspiring talent.
Lorde's cover of "Break The Ice" serves as a fitting celebration for the end of Spears' conservatorship. The pop icon's father, Jamie Spears, has filed a petition to end the 13-year arrangement on Tuesday (7 September), citing his daughter's court appearance for the influence. To gain a better understanding of Spears' conservatorship, read our timeline here.
Lorde released her most mellow album to date, Solar Power, just last month. The release finds Lorde growing into her own, and was largely influenced by a digital hiatus she opted to take as she explored herself. The album was created as Lorde returned to her home country of New Zealand, and takes on a peaceful existence that almost completely contrasts what has been occurring in the news over the past few years. While conflicting with the ongoing state of the world, Solar Power also displays that it is necessary to unwind.