Kenny Omega Criticizes Tribalism Mentality Among Some Wrestling Fans
By Jason Hall
September 9, 2021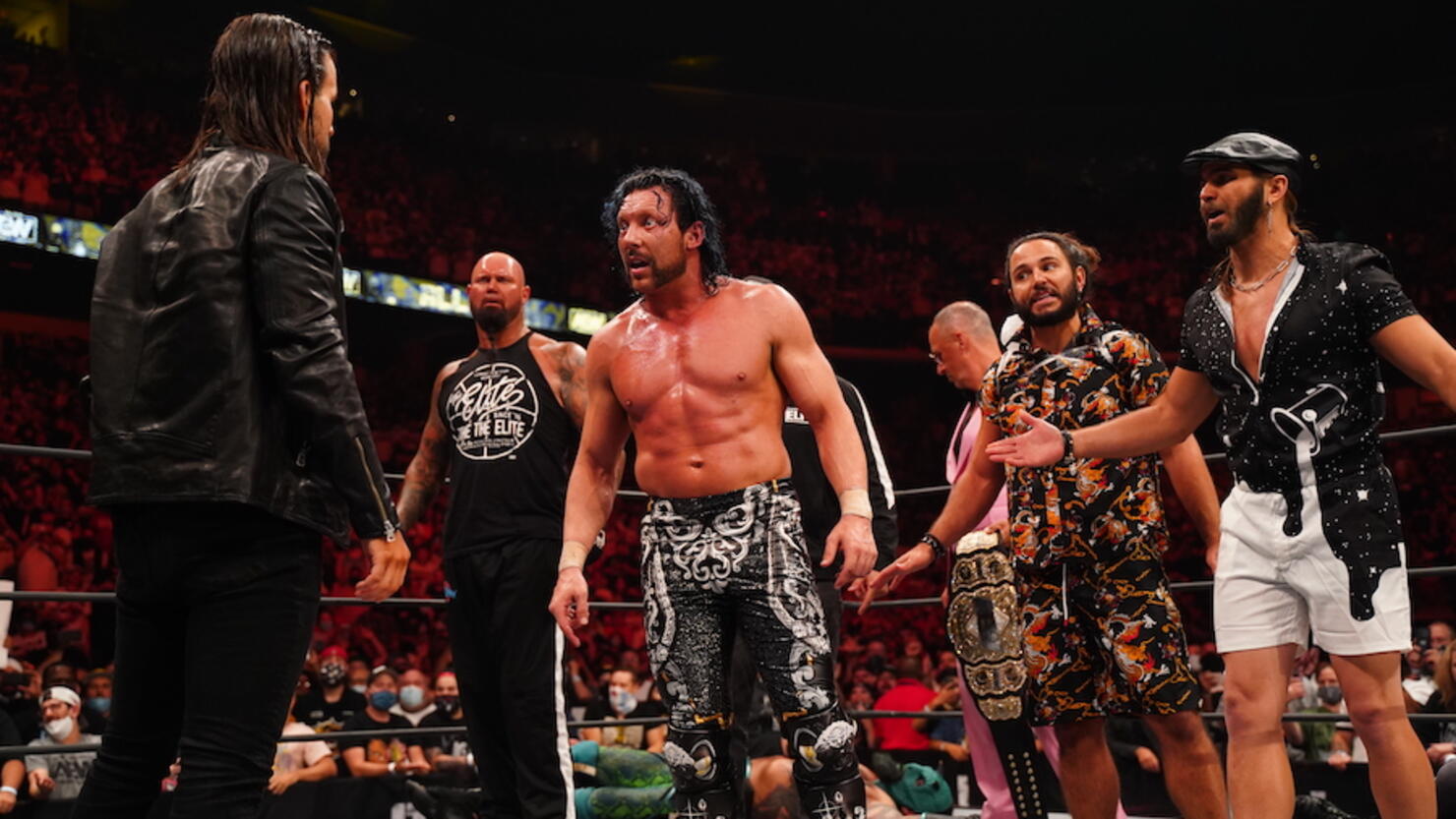 Photo: Courtesy of All Elite Wrestling
All Elite Wrestling World Champion and executive vice president Kenny Omega believes there's an issue with a tribalism mentality among some wrestling fans.
While discussing being ranked No. 1 on this year's 'Pro Wrestling Illustrated 500' list on the PWI Podcast, Omega addressed fans taking sides between AEW and other wrestling promotions -- including WWE and New Japan Pro Wrestling -- which has led to "toxic" division.
"The wrestling community can sometimes be toxic, and I hate seeing it in sports. I hate seeing it in video games, and music and movies, where you have fans divided so passionately. People feel like they have to choose a side, and they feel that once they choose that side, they have to defend that side with every fiber of their being. This isn't the NHL. This isn't the NBA. This isn't the NFL. We aren't teams playing in the same league.
"We're all wrestlers, and a lot of us are, regardless of who we represent or who are working for, a lot of us still feel like we're family. I have friends not only in AEW, but I have friends in New Japan. I have friends in Impact. I have friends in WWE. I know it sounds crazy. I have friends there, and guess what, I want them to succeed. I still keep in touch with them. I don't want you to wish ill, or wish harm or wish death upon them, as my fans, and I don't think that the opposite is true either."
On Wednesday (September 8), Omega was once again named as the No. 1 ranked wrestler by Pro Wrestling Illustrated as part of its annual 'PWI 500' list.
Omega topped the list for the second time in 2021 after simultaneously holding world championships in All Elite Wrestling, IMPACT Wrestling and Lucha Libre AAA, PWI announced on its official website.
The Winnipeg native had previously ranked No. 1 on the 'PWI 500' list in 2018 after winning the IWGP World Heavyweight Championship while competing primarily for New Japan Pro Wrestling.
Omega joined AEW shortly after its official announcement as both an in-ring competitor and executive vice president in 2019.
The 37-year-old initially won the AEW World Championship against Jon Moxley at Dynamite: Winter is Coming in December 2020 and retained the title in numerous defenses while simultaneously winning the IMPACT and Lucha Libre AAA world titles in 2021.
PWI released its full top 10 ranking for this year's '500' list, which will be released at a later date:
Kenny Omega (AEW)
Roman Reigns (WWE)
Bobby Lashley (WWE)
Drew McIntyre (WWE)
Kota Ibushi (NJPW)
Jon Moxley (AEW)
Will Ospreay (NJPW)
Finn Balor (WWE)
Shingo Takagi (NJPW)
Rich Swann (IMPACT Wrestling)
PWI launched in 1979 and introduced its annual '500' list in 1991. The magazine has since added an annual women's wrestling ranking (Women's 150) and tag team ranking (Tag Team 50) lists.