Jennifer Aniston Reacts To 'Bizarre' David Schwimmer Dating Rumors
By Emily Lee
September 13, 2021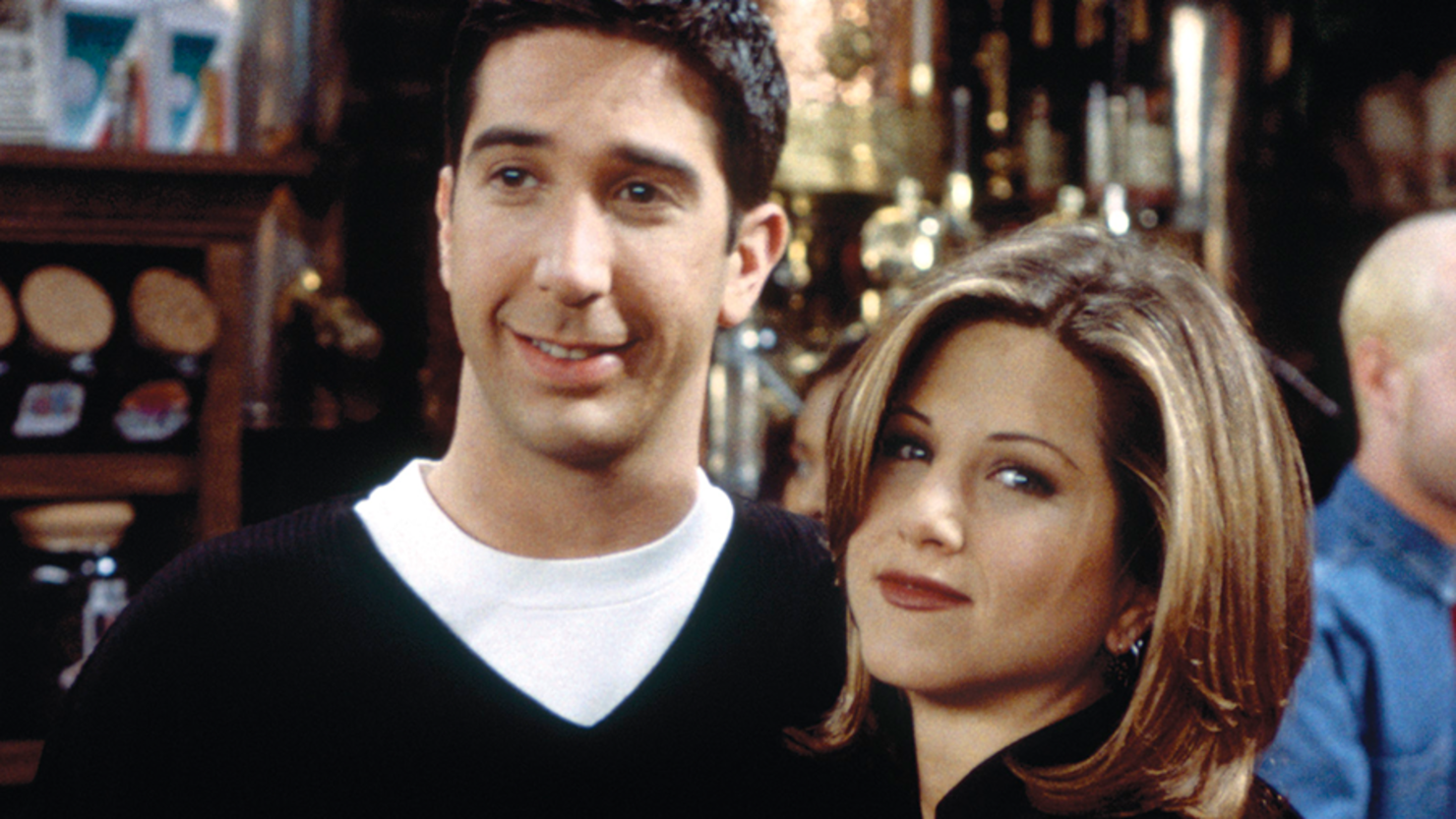 Back in August, rumors started swirling that Jennifer Aniston and David Schwimmer had struck up a romance while filming the HBO Max Friends reunion earlier this year. Fans will recall, of course, that the on-screen love interests both admitted to having "major crushes" on each other during the early days of filming Friends.
"The first season I had a major crush on Jen," Schwimmer admitted during the reunion special. "And I think we both, at some point, were crushing hard on each other, but it was like two ships passing because one of us was always in a relationship and we never crossed that boundary."
Not long after the reports began circulating, Schwimmer denied there was anything romantic between him and his former co-star via his publicist. Though he shut down the speculation, he didn't add any other comment about the situation.
While chatting with Entertainment Tonight on Monday (September 13) to promote the second season of The Morning Show, Aniston was asked about the rumors, as well. The actress admitted she found the situation, including the enthusiastic response from fans, to be "bizarre."
"I could not believe that, actually. Like, really? That's my brother! But I understand it, though," she told the outlet. "It just shows you how hopeful people are for fantasies for dreams to come true."
Aniston is no stranger to intense speculation about her love life. The 52-year-old actress still has to deal with people reading into her relationship with ex-husband Brad Pitt nearly two decades after their split. She was even asked whether it was weird to participate in a virtual table read of the cult classic film Fast Times at Ridgemont High last year. "No, it was absolutely fun," Aniston said. "You know, Brad and I are buddies. Like, we're friends and we speak. And there's no oddness at all, except for everyone that probably watched it and was wanting there to be or assumed it to be."
While fans may still hold out hope for Aniston to end up with either Pitt or Schwimmer, the Friends star recently told People she isn't looking to get married again. "I'm interested in finding a fantastic partner and just living an enjoyable life and having fun with one another," she said. "That's all we should hope for. It doesn't have to be etched in stone in legal documents."