Prince Harry & Meghan Markle Reveal Their Next Public Appearance
By Emily Lee
September 21, 2021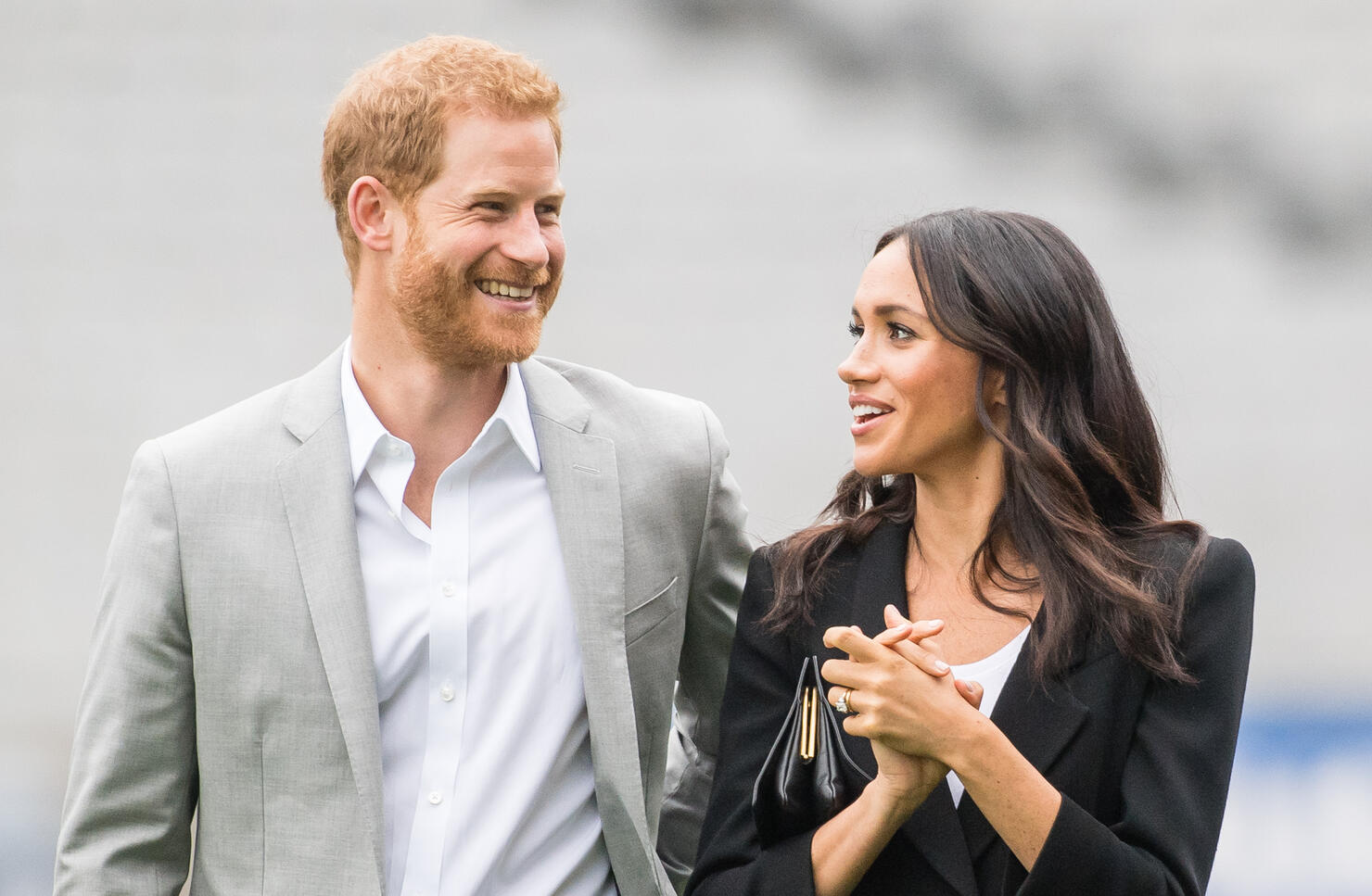 Since welcoming their second child together, a daughter named Lilibet Diana, back in June, Prince Harry and Meghan Markle have been enjoying private family time out of the spotlight. After a quiet summer, however, the Duke and Duchess of Sussex are ready to get back to work.
Prince Harry and Duchess Meghan will make a joint public appearance at Global Citizen Live on Saturday (September 25). They will discuss vaccine equity during the event and implore G7 countries, as well as the European Union, to distribute one billion COVID-19 vaccine doses to those in need.
This isn't the first time Harry and Meghan have teamed up with Global Citizen, either. Back in May, the couple served as co-chairs for Global Citizen's Vax Live event. While Harry was able to attend, Meghan made a virtual appearance.
"We are at a defining moment in the global fight against COVID-19," Harry said during his speech. "Tonight is a celebration of each of you here, the vaccinated frontline workers in the audience and the millions of frontline heroes around the world."
"You spent the last year battling courageously and selflessly to protect us all. You served and sacrificed, put yourselves in harm's way and with bravery knowing the costs. We owe you an incredible depth of gratitude, thank you," he continued. "But we're also coming together because this pandemic cannot end unless we act collectively with an unprecedented commitment to our shared humanity. The vaccine must be distributed to everyone everywhere. We cannot rest or truly recover until there is fair distribution to every corner of the world."
"The mission in front of us is one we cannot afford to fail out and that's what tonight is about. The virus does not respect borders and access to the vaccine cannot be determined by geography. It must be accepted as a basic right for all and that is our starting point," he said.
It's likely Harry and Meghan will echo these sentiments at Global Citizen Live.
Global Citizen Live has taken place in New York City's Central Park annually since 2012. In addition to the show in New York City this year, Global Citizen will also put on live events in Paris and Lagos. The New York City lineup consists of Coldplay, Billie Eilish, Camila Cabello, Jennifer Lopez, Lizzo, Meek Mill, and Shawn Mendes. There will also be special guest performances from Alessia Cara, Burna Boy, Cyndi Lauper, Jon Batiste, and Lang Lang.