Kelsea Ballerini Is A 'Fangirl For Life' On Tour With The Jonas Brothers
By Kelly Fisher
September 22, 2021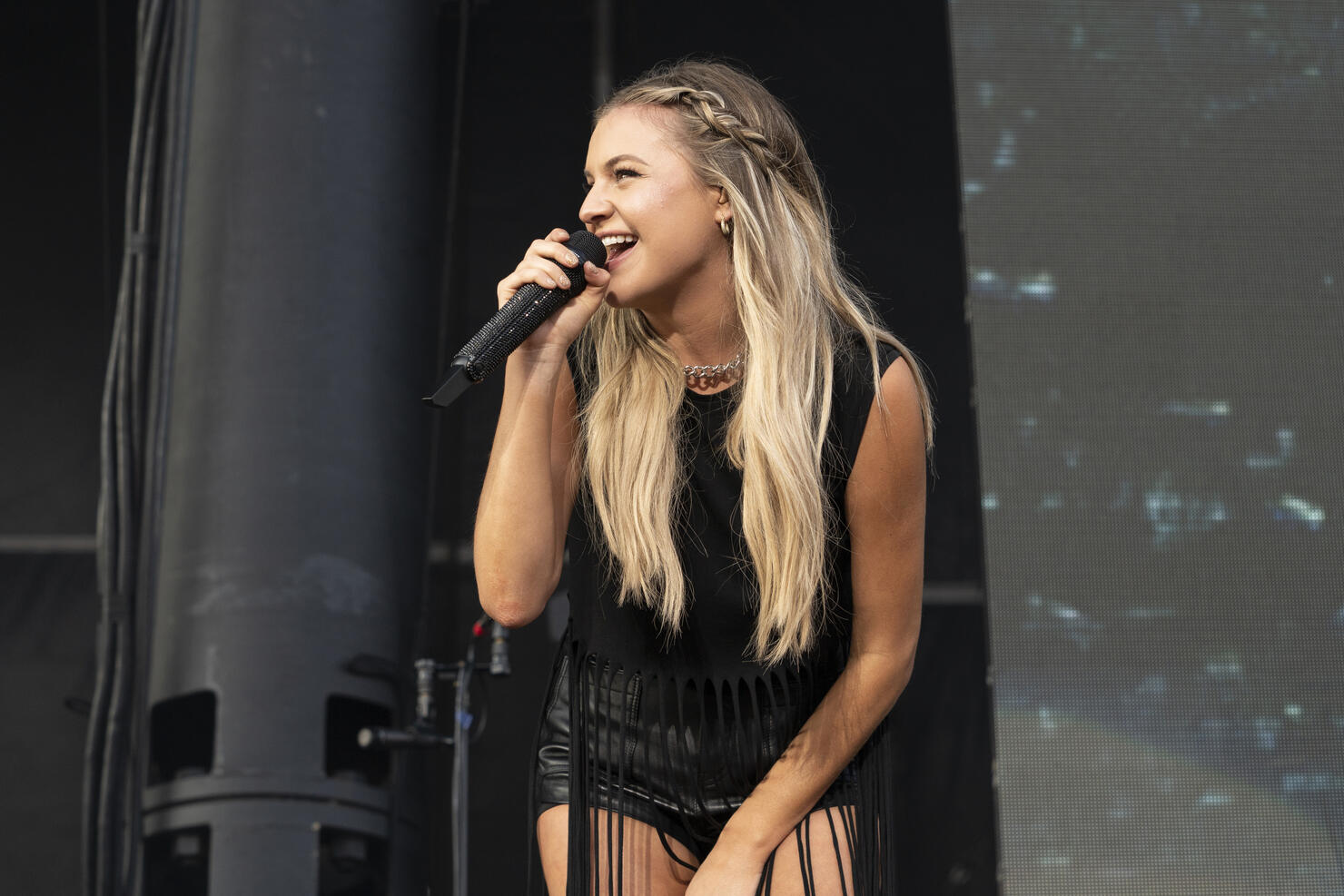 Kelsea Ballerini is a fangirl of the Jonas Brothers for life.
The "Hole in the Bottle" songbird joined the trio on their "Remember This" Tour, and she took to TikTok on Tuesday (September 21) — after playing an "awesome" set in Cincinnati, Ohio — to reveal the best part about touring with another artist. Ballerini said in the video:
"We played a show in Cincinnati tonight, it was awesome.
"People are always like, 'what do you love about being on tour with someone else?' I'm like, 'that I get to walk off stage, get ready to go back on stage with the headliner, and listen to the show while I do it.'"
That's when Ballerini listens — and sings along — to the Jonas Brothers' "Leave Before You Love Me." Nick, Joe and Kevin debuted that song in May, marking their latest release since Happiness Begins dropped in 2019. Most recently, the brothers introduced an upbeat single called "Who's In Your Head."
Her latest TikTok isn't the first time Ballerini has had a "fangirl" moment with the Jonas Brothers. Last month, she posted another video documenting her performance of Nick's song "Close" with the trio in Las Vegas.
Check out Ballerini's latest TikTok here: