WATCH: Conor McGregor Butchers First Pitch, 'Take Me Out To The Ballgame'
By Jason Hall
September 22, 2021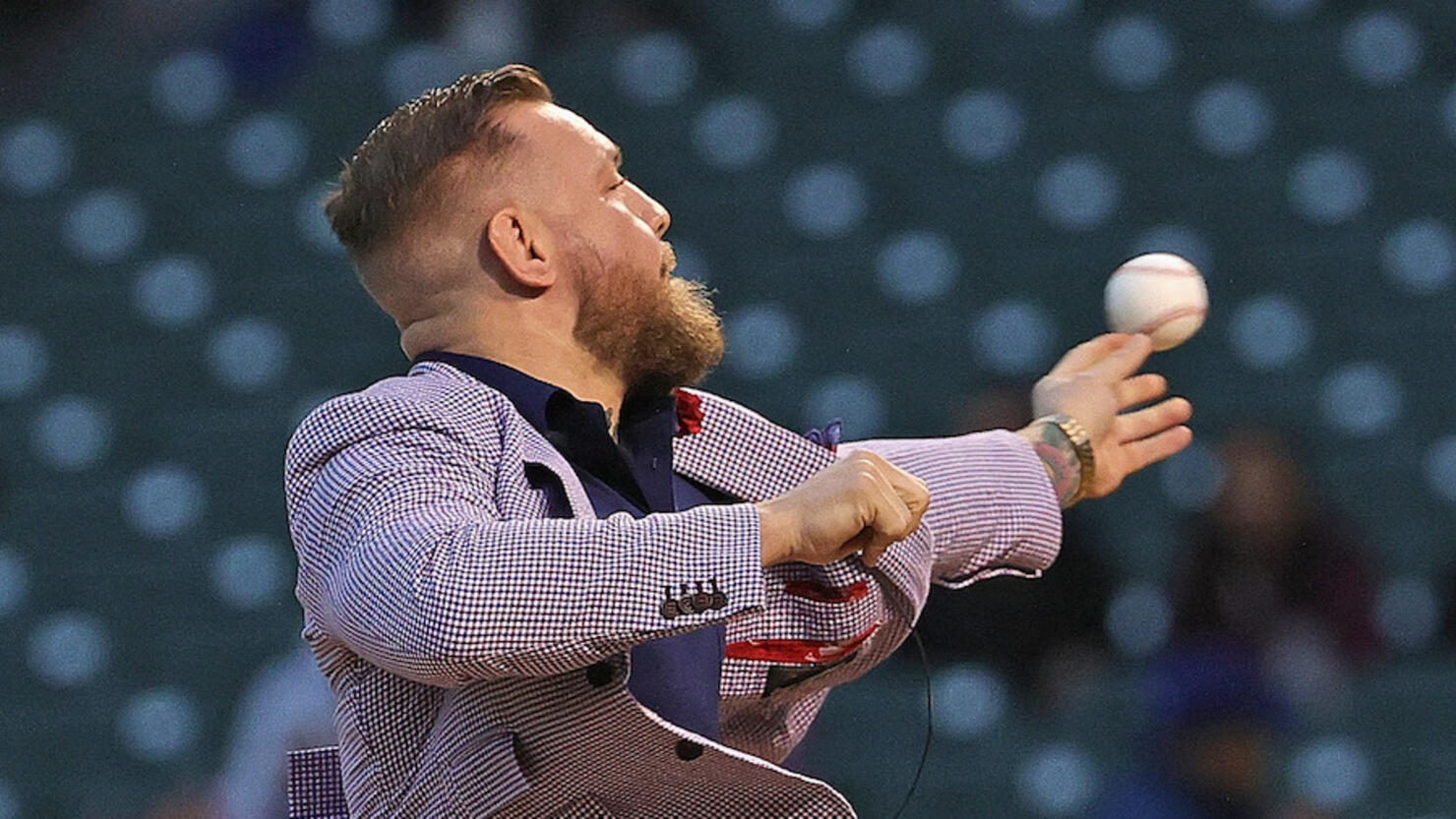 Conor McGregor's strange year took another turn during an appearance at Wrigley Field on Tuesday (September 21) night.
The former UFC champion threw out the first pitch and sang 'Take Me Out to the Ballgame' prior to and during the Chicago Cubs' 9-5 loss to the Minnesota Twins, with both appearances having since gone viral for the wrong reasons.
The left-handed fighter, wearing a tight suit, airmailed the ceremonial first pitch -- in the iconic words of Bob Uecker's Major League character Harry Doyle -- "just a bit outside" as it sailed into the brick wall surrounding the infield, nearly hitting a fan in the stands.
McGregor later went into the press box during the "seventh inning stretch" to sing 'Take Me Out to the Ballgame,' a Wrigley Field tradition made famous by beloved late radio announcer Harry Caray and continued by famous attending guests over recent decades.
And, like many other celebrities before him, McGregor's strange, off-key rendition of the famous song went viral as he appeared to be reading the lyrics while singing in the wrong melody.
The Irish fighter has lived up to his moniker of "Notorious" in 2021, but not in the way he'd likely hoped for.
Earlier this month, McGregor was involved in a brawl on the VMAs red carpet with musical artist Machine Gun Kelly, which allegedly stemmed from McGregor throwing his drink at Kelly.
A representative for the former UFC champion told Page Six that "Conor only fights fighters," in response to the incident.
That hasn't gone well for McGregor either as he lost both of his two fights against Dustin Poirer -- who he initially defeated in 2014 -- in 2021.