Shawn Mendes And Camila Cabello Perform Duet & Kiss At Global Citizen Live
By Ariel King
September 26, 2021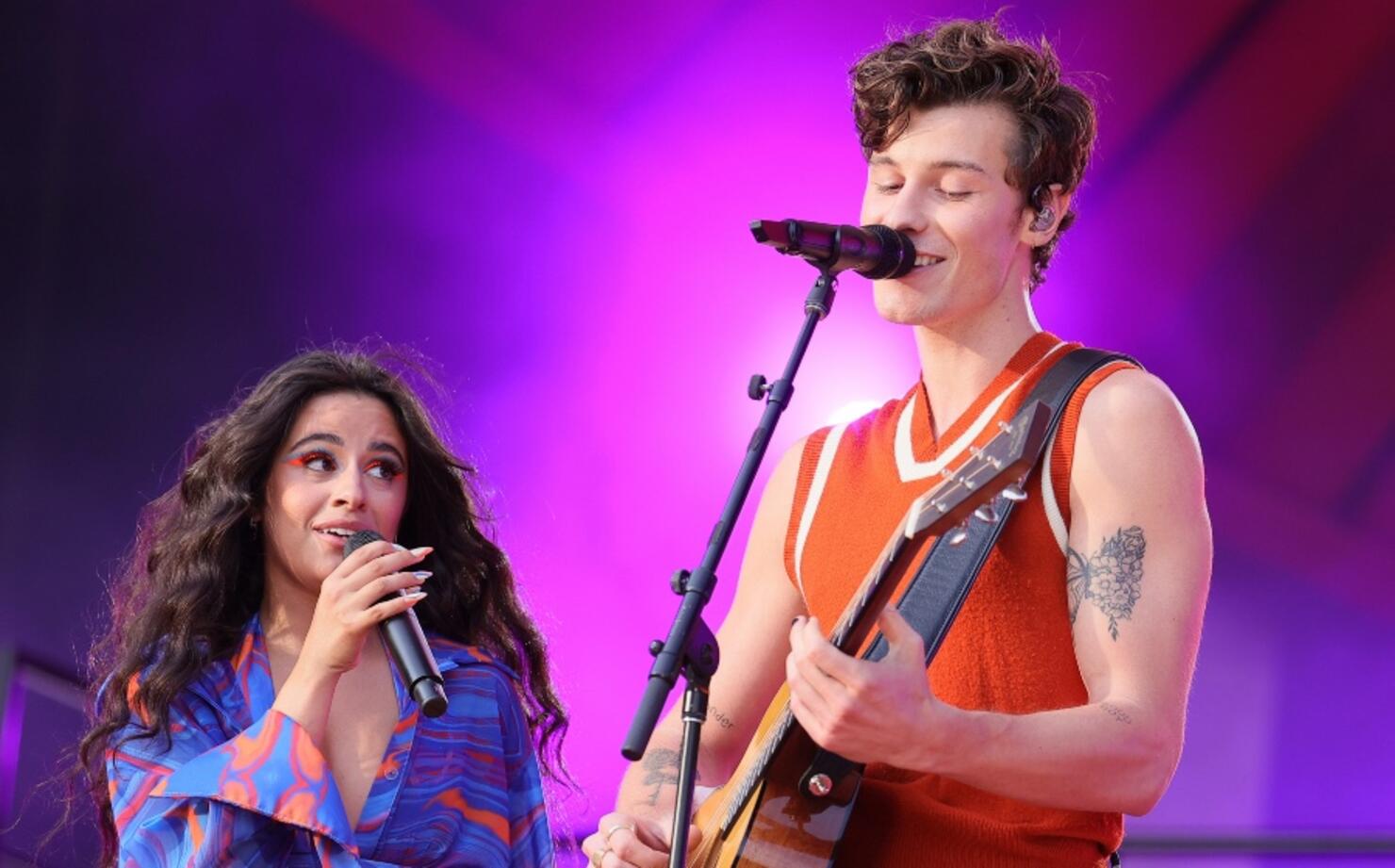 Camila Cabello surprised fans at Global Citizen Live when she brought out her boyfriend, Shawn Mendes, to the stage. The two performed a duet for their collaborative single "Señorita" before stealing a kiss, and the moment was captured on camera. While this is far from the first time that the two have performed the song together, it's one of the few times the couple has shared a passionate moment on stage.
Wearing color-coordinated outfits, with Mendes' shirt matching the pattern found in Cabello's outfit, the song started and ended with a shared kiss between the couple. Cabello joked when first bringing Mendes on stage that it was odd to introduce him in a formal way. "That's kinda weird 'cause we know each other pretty well, and I think you guys know we know each other pretty well," she said.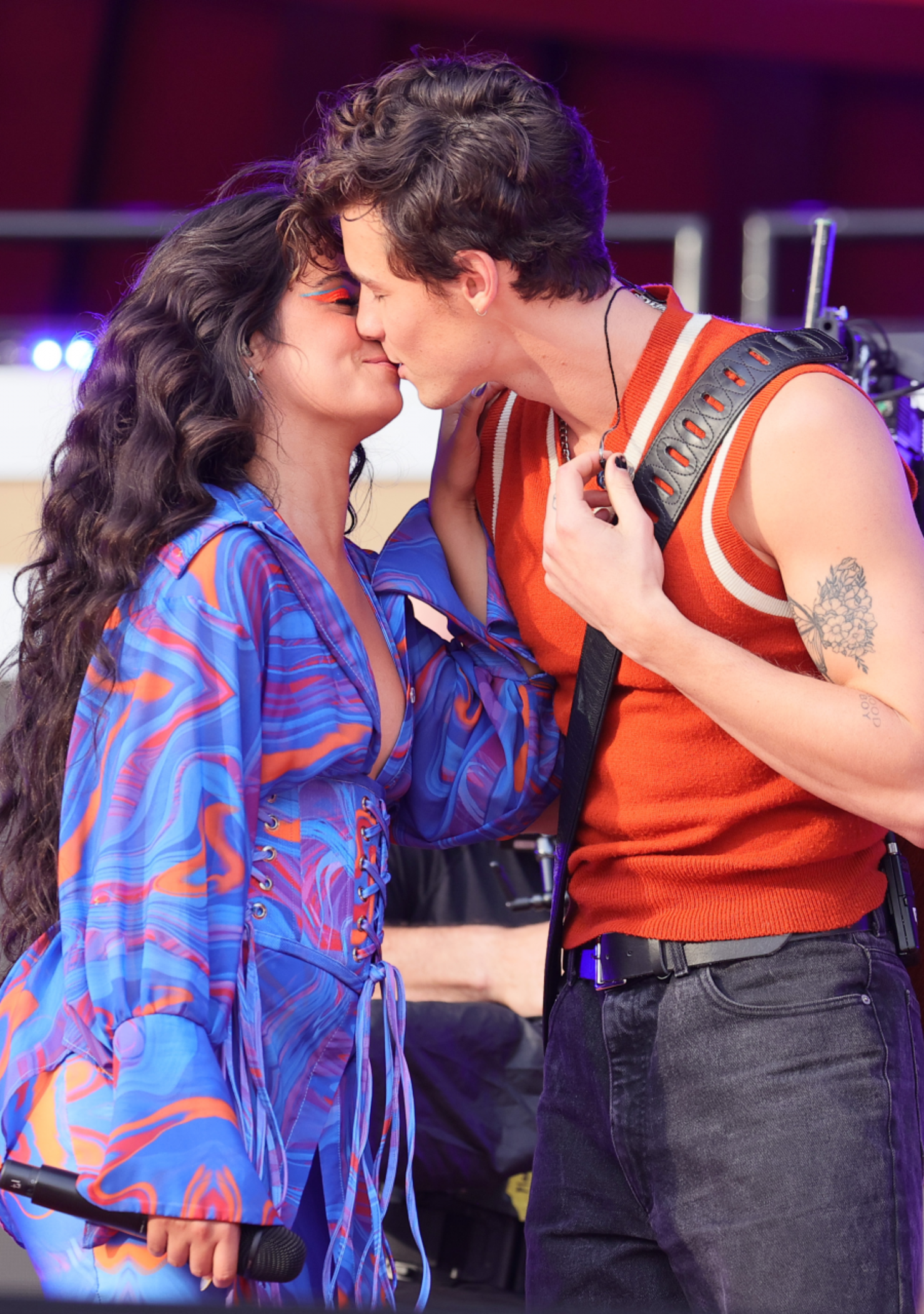 Cabello and Mendes also joined Coldplay on stage for a performance of "Yellow" during Global Citizen Live. The show, which was in support of a variety of causes from helping to end hunger, combat climate change, and deliver vaccines across the globe, took place in Central Park on Saturday (September 25).
Cabello and Mendes have both been taking action against climate change over recent weeks. The couple joined Billie Eilish, Lady Gaga, and many more artists in a letter demanding climate action from entertainment CEOs. Teaming up with the NRDC Action Fund, Cabello helped to initiate the effort. Meanwhile, Mendes sat down with Stephen Colbert to discuss why he was so passionate about climate action. The singer shared that "we've basically grown up, my generation, going to school since we were like five being told that the earth is dying."
Mendes also joined Vanity Fair for their infamous lie detector test, the singer opening up about spending quarantine with Cabello and her family in Miami. He explained that he felt as though he may have overstayed his welcome, but he did not believe that she and her family seemed to mind.