Thomas Rhett Hints That New Music Is On The Way In New TikTok
By Kelly Fisher
September 28, 2021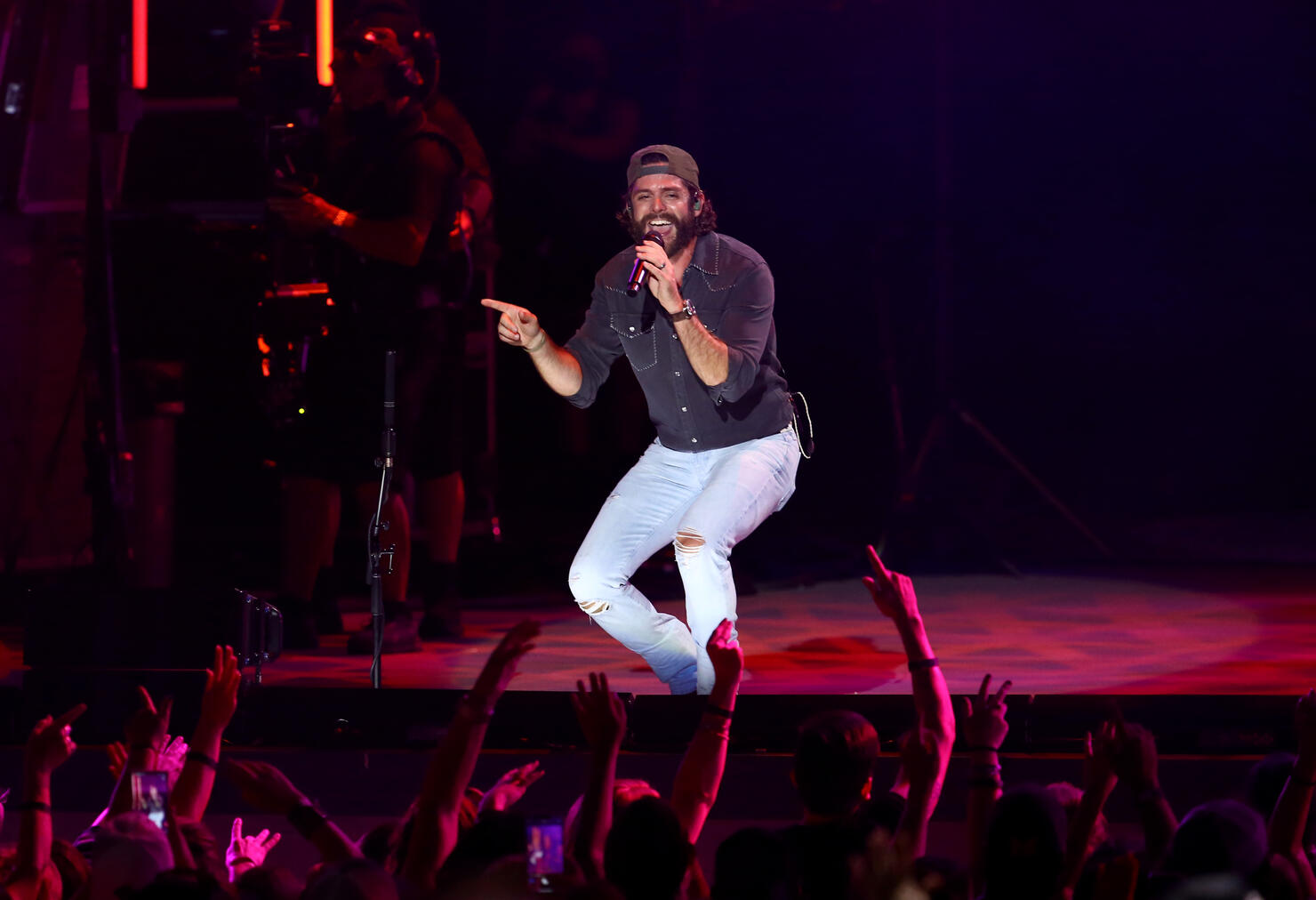 New music is on the way from Thomas Rhett.
The "What's Your Country Song" artist took to his social media channels on Tuesday afternoon (September 28) to hint at fans that something new is on the way. Rhett shared a short video of himself playing the piano, eagerly captioned "Y'all ready for some new music???" Though there's apparently something new on the way, Rhett hasn't revealed a release date yet. He only used the hashtag #ComingSoon on TikTok.
Earlier this year, Rhett released a fun new song "Redneck Be Like," and he even posted a TikTok dance to go with it. Rhett said at the time that he "should probably stick to singing," but garnered support from loyal fans and fellow country artist Kane Brown, who commented on Instagram: "Dude dance all u want 🔥 your fans love to see ya having fun 🙌"
Rhett, who's currently on his "Center Point Road" Tour, lso crashed the Jonas Brothers show to perform a duet with fellow country singer Kelsea Ballerini, who's opening for the trio. She marked her 28th birthday by surprising fans, bringing Rhett on stage to sing "Half of My Hometown" with her.
Rhett also took to social media this month to declare that one day, he would release an album called Parenting. The track list included "Eat Your Breakfast," "Where'd You Learn That Word?," "What Was The Name Of The Kid That Was Mean To You?," "Please Don't Draw On The Walls," and more.
Check out Rhett's latest teaser here: