Ariana Grande Cries As Her Contestants Battle Each Other On 'The Voice'
By Ariel King
October 12, 2021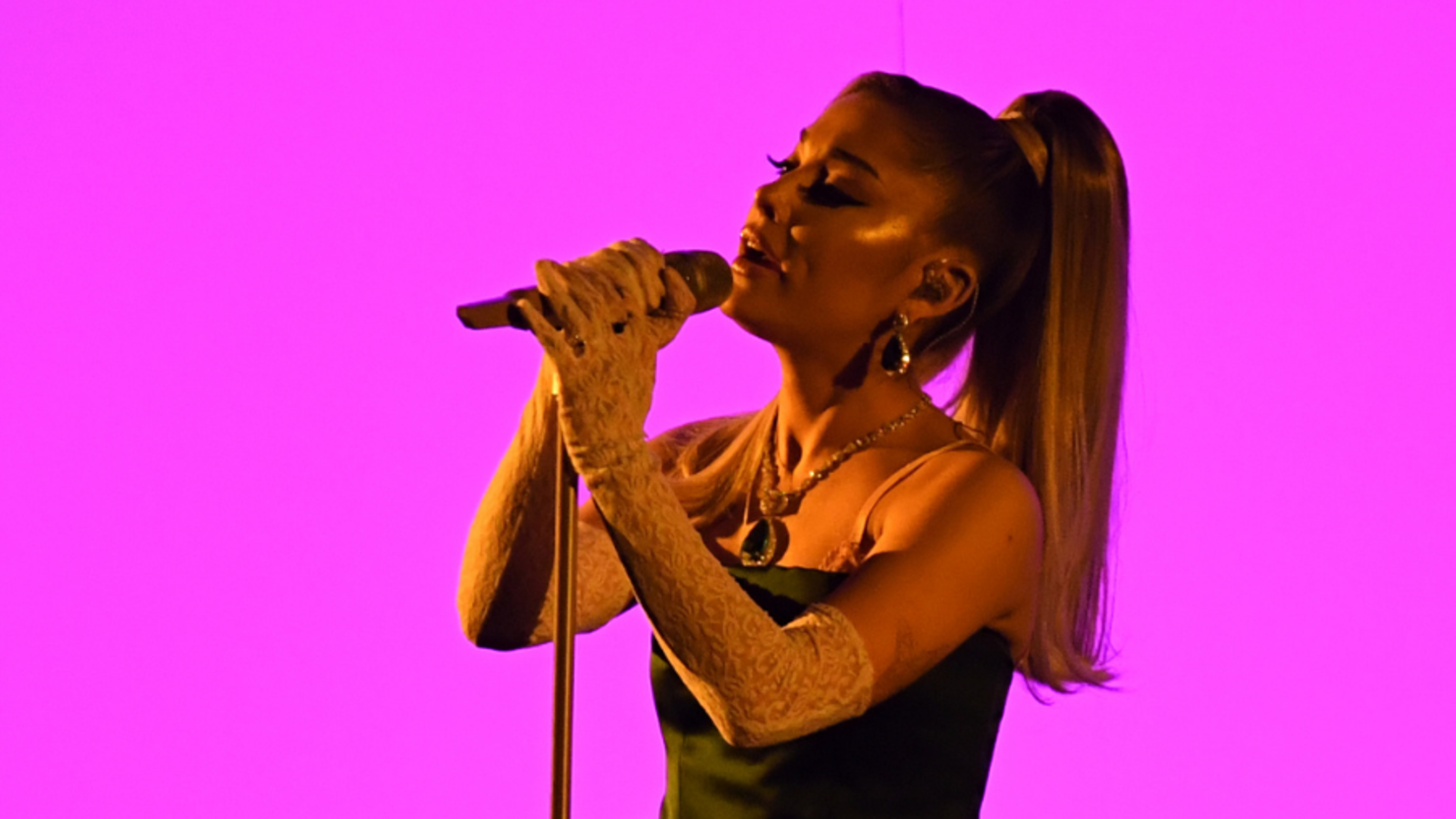 After carefully selecting her team and growing attached to each and every one of them, Ariana Grande is now experiencing the most difficult process of The Voice – elimination. On Monday (October 11)'s episode, Bella DeNapoli and Katie Rae went head-to-head performing Barbra Streisand and Donna Summer's "No More Tears (Enough Is Enough)."
Both DeNapoli and Rae delivered a strong performance, with Rae providing a sultry feel as DeNapoli displayed her full range. When the time came to decide on a winner, Rae managed to win over the attention of Kelly Clarkson and John Legend, while Blake Shelton put his vote toward DeNapoli. It came down to Ariana Grande to decide on the winning vote, and the singer began crying because she didn't know how to say goodbye to one of her contestants. See the full performance (and Grande's admiration for both singers) below.
Ariana Grande is the newest judge on The Voice and has already been making her mark on the show. Working well with Clarkson, Shelton, and Legend, the singer will be teaming up with Clarkson to make an appearance on Clarkson's upcoming Christmas album, When Christmas Comes Around. A number of Arianators also delivered covers of her songs during their auditions for the show, with Gymani performing "POV" and the sister group KCK3 performing "No Tears Left To Cry."
While Grande may be busy with the show, she's also preparing to launch her own beauty line, r.e.m. Beauty. Speaking in an interview with Allure last month, Grande revealed that she's been testing the products over the past two years, but keeping things under wraps until they were ready to be launched. She told the magazine that fans can expect limited releases, or "drops" similar to streetwear clothing lines, as products roll out, with her first focus being on the eyes.