Carly Pearce Gushes Over Another Long-Awaited Grand Ole Opry Moment
By Kelly Fisher
October 18, 2021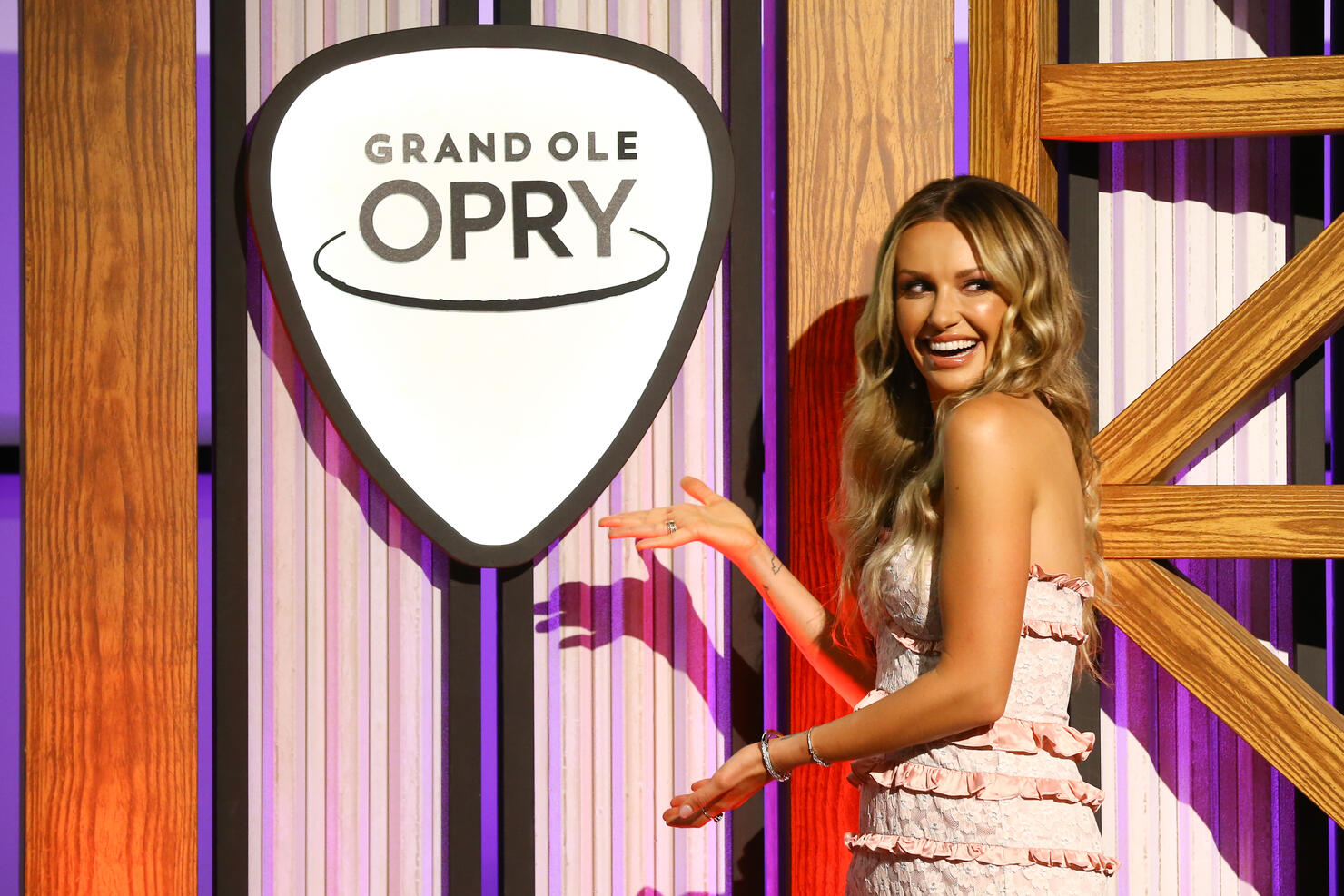 Carly Pearce is gushing over her new photo at the Grand Ole Opry.
Pearce, who was inducted earlier this year, burst with excitement in front of her photo outside the Opry alongside fellow country artists Darius Rucker and Dierks Bentley. Pearce gushed on Instagram: "For years, I've dreamt of my photo being one of the artists outside of the @opry as you walk in…. Now, it is 🥲♥️"
The "What He Didn't Do" artist reflected on her August induction with a clip from the ceremony, recalling that "when I was a little girl, I dreamt of country music and I dreamt of singing on this stage." She assured that "this isn't just another feather in my cap, this isn't another accolade (and) this isn't another thing to add to my wall." Pearce pledged to do her due diligence as a Grand Ole Opry member and thanked the crowd as she marked her long-awaited milestone.
Trisha Yearwood inducted Pearce, and another iconic country artist, Dolly Parton, delivered the news to Pearce that she would be inducted into the Grand Ole Opry. She did it by calling her backstage under the guise of filming a Dollywood promotional video. Pearce described herself as "hysterical" to learn that she'd become an official Opry member, and admitted in June that she already had her dress picked out for the August 3 induction.
"What makes this family something special to be a part of is you can have hit records and sell out shows, but all of that can fade and this is something I will have forever," Pearce said after composing herself. "It's a stage to sing on, a circle to stand in and a forever family. This is super special to me. All I ever wanted to do was sing country music. This isn't another accolade or feather in my cap but a promise that I will do my due diligence to make sure the circle is never broken."