Gwen Stefani Shares Never-Before-Seen Reaction To Blake Shelton's Proposal
By Emily Lee
October 18, 2021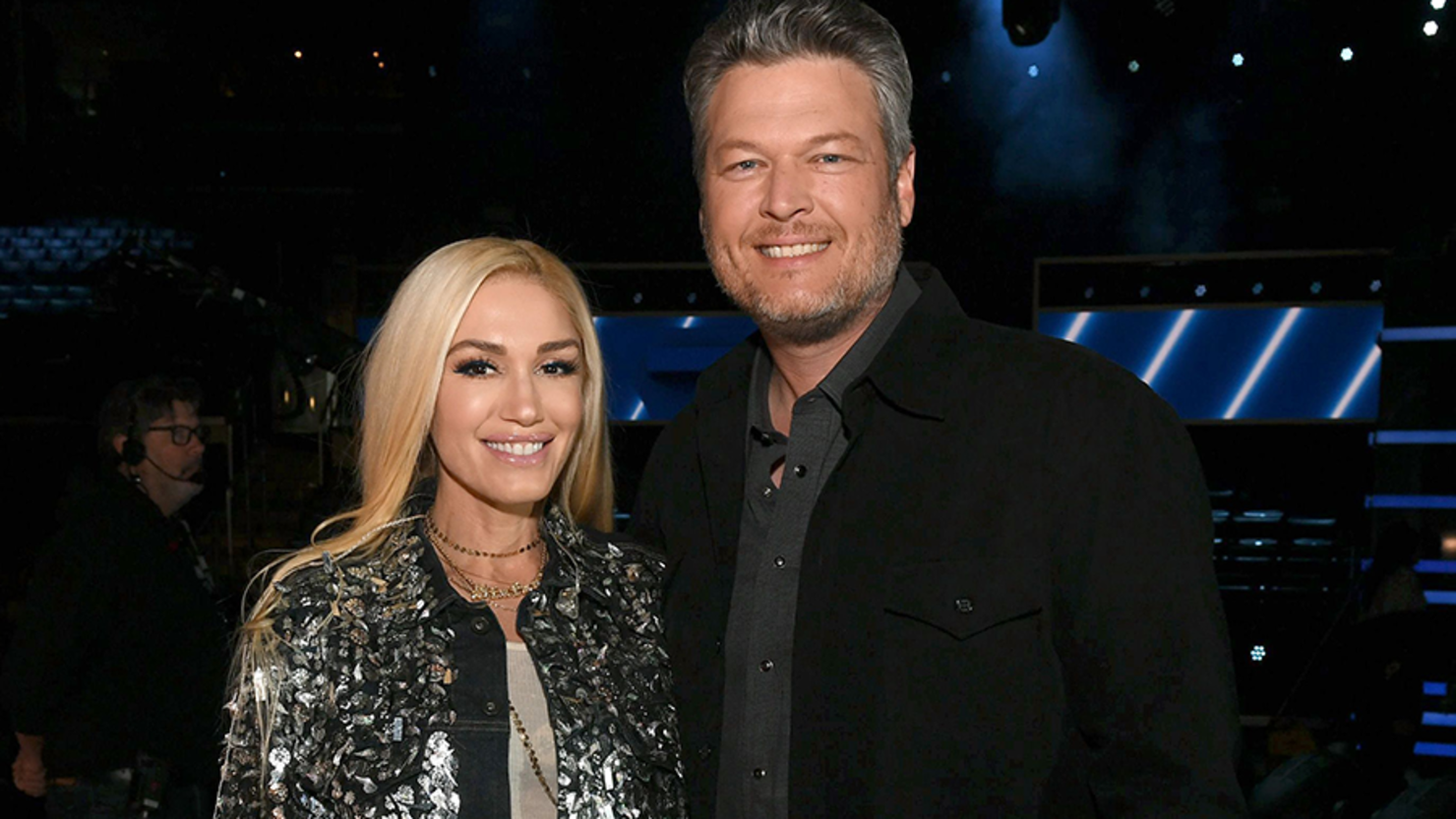 One year after Blake Shelton popped the question, Gwen Stefani posted never-before-seen photos and videos from their engagement. The 'Cool' singer took to Instagram on Sunday (October 17) to share these special memories with her fans.
Stefani shared two videos and one photo from her engagement day. The first video shows her excited, emotional reaction to Blake's proposal. "Look we just got engaged!" Stefani exclaims while flashing her gorgeous ring to the camera, as 'Celebration' by Kool & The Gang plays in the background. Shelton can also be seen dancing around, as well, before planting a kiss on his fiance's cheek.
Following the adorable video, Stefani posted a photo depicting the moment Shelton popped the question. Stefani's sons, who she shares with ex-husband Gavin Rossdale, can be seen in the sweet image, too. Lastly, Stefani shared one last video showing of her engagement ring.
"One year ago today?!" she captioned the post. "October 17th, 2020 we got engaged! [Blake Shelton] I love you!"
Stefani and Shelton kept their happy news private from fans for a whole week after getting engaged. Eventually, they shared the news on Instagram with matching posts. "Thanks for saving my 2020... And the rest of my life.. I love you. I heard a YES!" Shelton captioned his announcement.
During an appearance on the Today show last year, Stefani reflected on the emotional journey she and Shelton went on together before deciding to tie the knot. "I think there was a lot to consider when you have so many people involved. Children, and their hearts, and everybody in my family [and] his family, we all went through a lot together," she explained.
"So I think in a romantic way, when you fall in love so hard and so unexpectedly — and so late in your life — you think 'I want to marry you!' That's the first romantic reaction, like, 'Let's get married,'" Stefani continued. "So we always talked about it, of course, and I think that as the years were going by, it didn't need to happen. There was a lot of healing to do."
Stefani continued on to detail their relationship and Shelton's proposal which she said, "was just natural." She added, "It's funny because he basically had the ring and it was right around my birthday. I was getting a little bit anxious ... cause I started having a little insecurity and so it was right on time."
Stefani and Shelton said their vows on July 3, 2021, in an intimate wedding ceremony held at their ranch in Tishomingo, Oklahoma.