Ariana Grande Shares On The Voice What She's Learned From Kristin Chenoweth
By Ariel King
October 19, 2021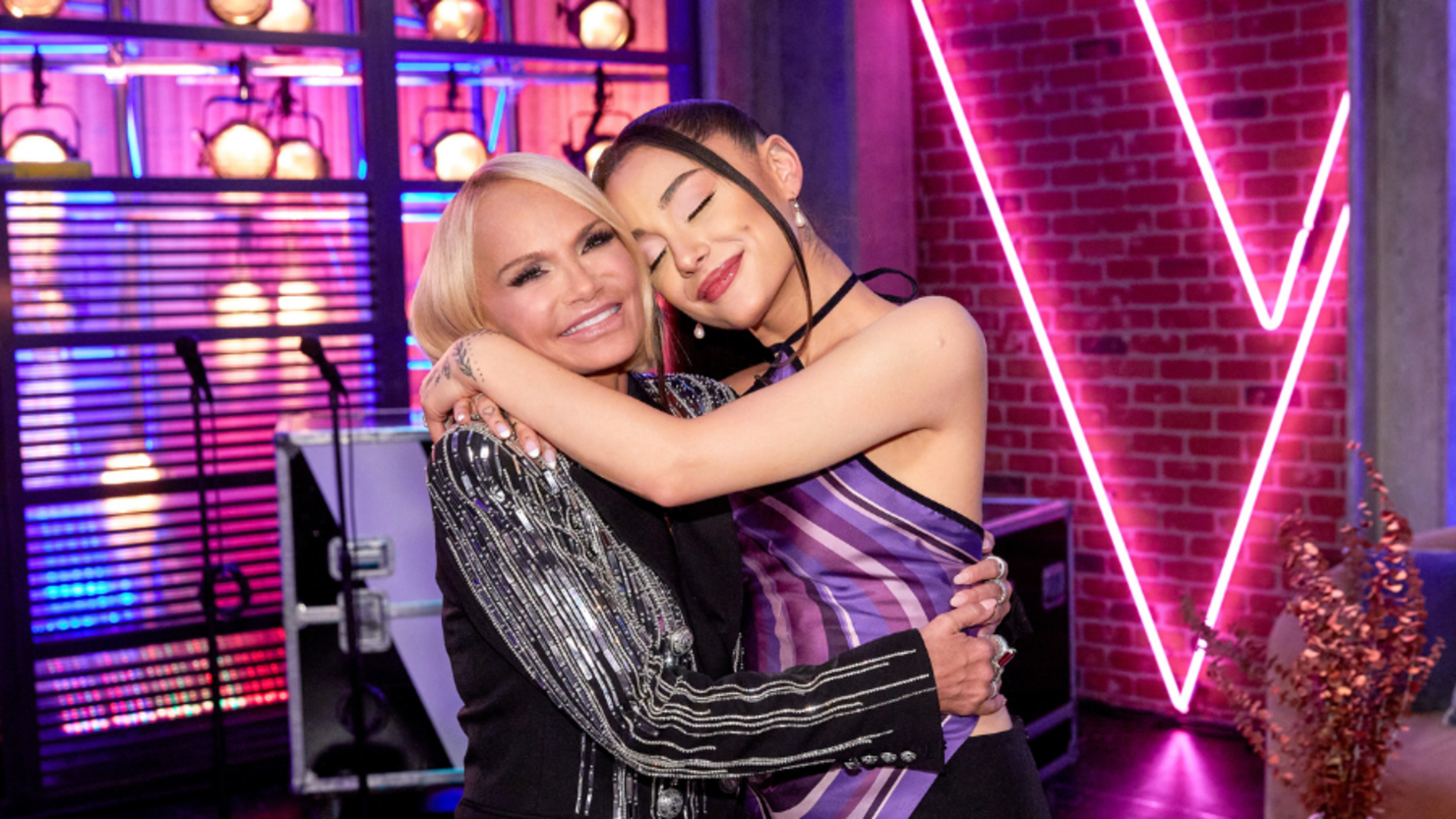 Ariana Grande's team on The Voice is getting some assistance from Broadway alum Kristin Chenoweth, and Grande could not be more excited.
"I learned everything I know from watching this woman, Grande said in Monday (October 18)'s episode of The Voice. "When we were doing Hairspray Live, you would pitch a joke, or like, a melody change here and there, and ask 'Does this add value?' As a performer, to me, that changed my life entirely."
Grande went on to share with her team just how much Chenoweth's advice has influenced her life, from songwriting to breakfast, saying, "I want to make sure that it adds value and that it has intention."
Chenoweth shared the moment to Twitter, captioning her post by expressing that she "didn't even know @ArianaGrande remembered me saying this!!"
Chenoweth's appearance on The Voice as an advisor adds to the list of exciting moments that have happened this season since Grande joined the show's cast. The past few weeks have been filled with Grande frequently trolling fellow coach Blake Shelton, with the pop superstar most recently cropping out the country singer of a post shared to her Instagram.
Grande also teamed up with her fellow co-star on The Voice, Kelly Clarkson, for a new Christmas single, "Santa Can't You Hear Me." Clarkson decided to start ramping up the holidays early with her new Christmas album, When Christmas Comes Around.... Clarkson and Grande have been enjoying their time on The Voice together, with the former sharing a throwback post to Twitter of her and Grande's first-ever interaction back in 2013.
Meanwhile, as a judge, Grande has become extraordinarily attached to her team, and cried as two of her contestants battled each other last week. With a split vote made by Shelton, Clarkson, and John Legend, Grande needed to make the deciding vote on which of her contestants would stay or leave. However, the singer wound up being able to save both of her contestants for the time being.