Ed Sheeran Releases '=': 'This Is My Favorite Album I've Made'
By Emily Lee
October 29, 2021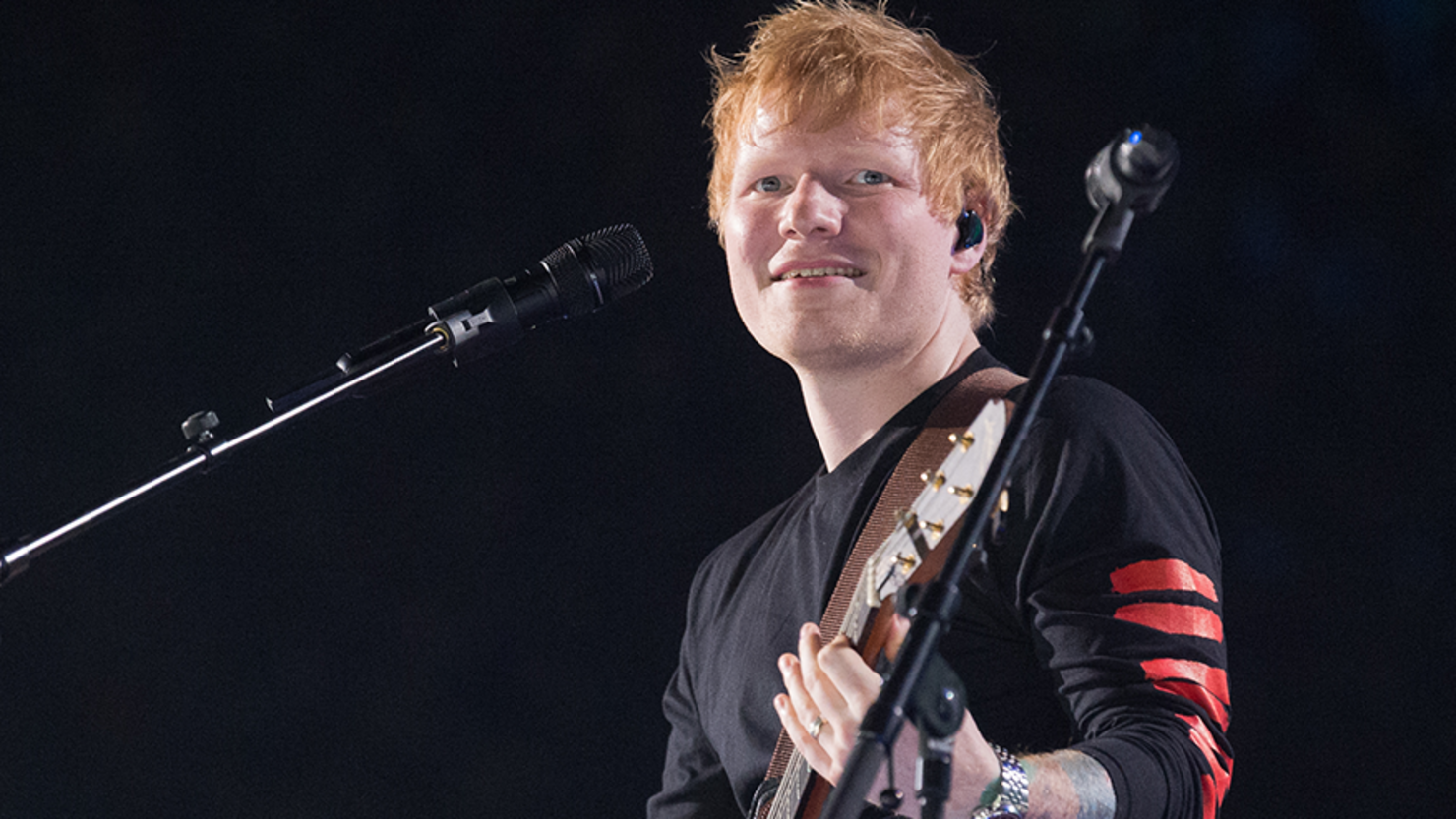 Though he shared he, unfortunately, tested positive for COVID-19 earlier this week, Ed Sheeran still managed to celebrate the release of his fourth studio album, called = (equals), virtually on Friday (October 29). The 30-year-old artist took to Instagram to gush about the project, as well as thank all who had a hand in making it.
"This is my favorite album I've made, I'm so proud of it," Sheeran wrote. "Thank you to all the wonderful people who worked on it with me. To the fans, I hope you love it as much I do, it's been a long journey to this point. Have a fantastic weekend."
The album includes fourteen tracks, including lead singles 'Bad Habits' and 'Shivers.' While Sheeran has given his fans a taste of the more radio-friendly bops ahead of ='s release, longtime fans will be delighted by deep cuts 'Collide' and '2Step.'
"It's an amalgamation of all the records I've done," Sheeran said of =. "Sonically, there are elements that all the fans will like and there are elements that are new ground that I'm covering. There's something for everyone on there."
Sheeran also reflected on how he's changed over the course of his decade in the music industry and how that's affected the process of crafting songs. "When I was nineteen or twenty, I used to have a night pad and jot down rhyming couplets. When I did 'The A Team,' I just wrote down "a team, daydream, face seems" and I would just have that," Sheeran recalled of his early career. Now, Sheeran immediately hops on the mic when he has an idea. "It's a different process of writing. I think it's because I didn't have access to a studio 24/7 [when I was younger]. That's probably the big difference now."
Here's the full tracklist for =:
Tides
Shivers
First Times
Bad Habits
Overpass Graffiti
The Joker And The Queen
Leave Your Life
Collide
2step
Stop The Rain
Love In Slow Motion
Visiting Hours
Sandman
Be Right No
Sheeran was set to perform songs off = as a musical guest on Saturday Night Live, however, it's unclear whether that will happen now due to his COVID-19 diagnosis. The 'Overpass Graffiti' singer has reportedly offered to perform via video link.
Stream = by Ed Sheeran now.