Dolly Parton 'Still Trying To Get Those Dance Moves Down' On 'Jolene' Remix
By Kelly Fisher
December 3, 2021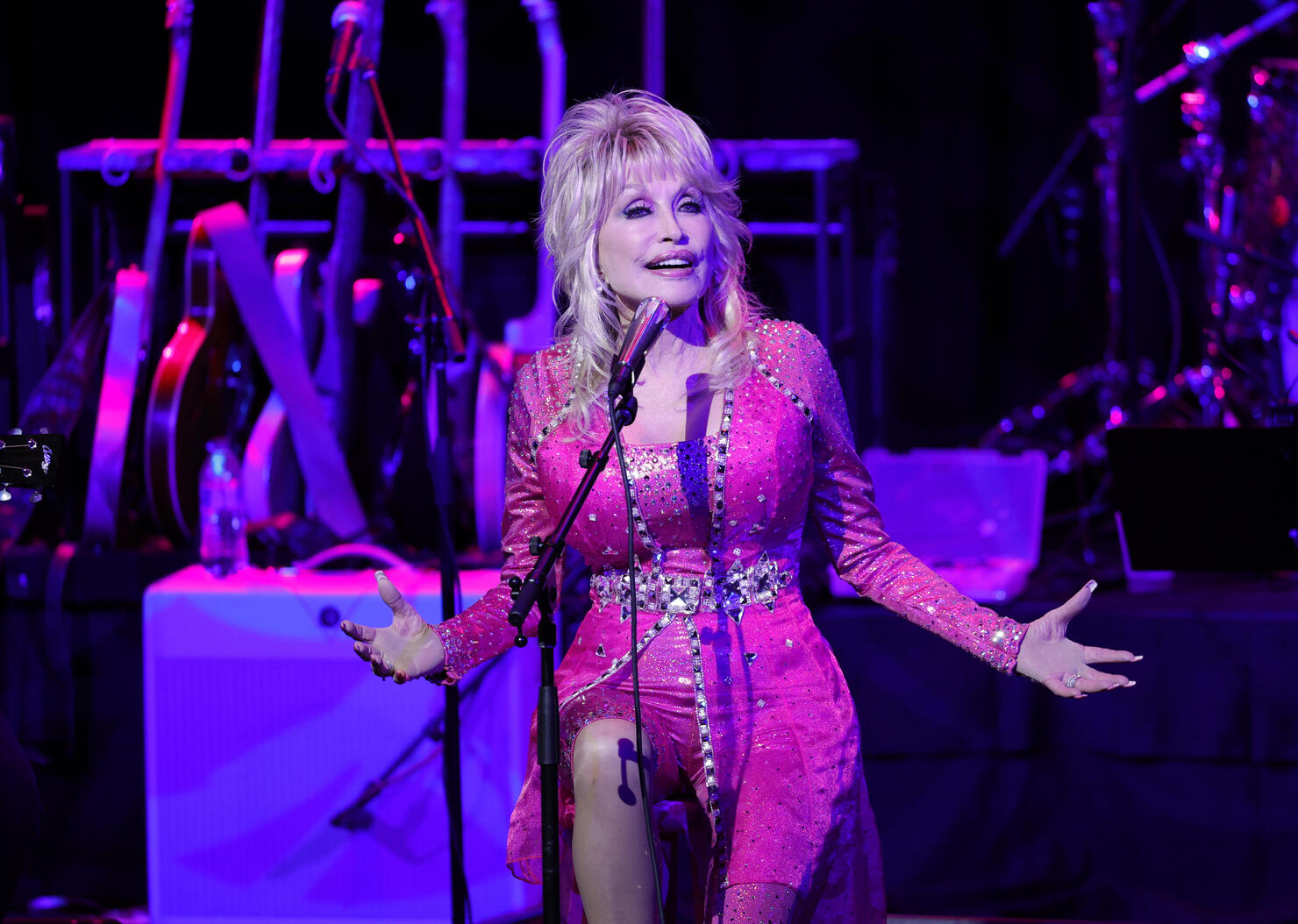 The latest version of "Jolene" just got a new music video, and the iconic country artist herself hopes listeners are ready to dance to this remix.
Dolly Parton recently said that the new remix by Destructo is her "favorite." She and the DJ (whose real name is Gary Richards) dropped the music video on Thursday (December 2). It brings "Jolene" to life with neon lights and a dance party in a country bar. "Did you ever think Jolene could shuffle?" Destructo wondered. Parton shared on Instagram: "I'm still trying to get those dance moves down - hashtag #Jolene on TikTok if you figure it out!" Watch the music video here:
The song sees Parton begging a beautiful woman with auburn hair not to steal her man: "Jolene, Jolene, Jolene, Jolene/ I'm begging of you please don't take my man/ Jolene, Jolene, Jolene, Jolene/ Please don't take him just because you can. " Now, "Jolene" has taken on many new forms as it's been covered tons of times over the years, including by pop artist Miley Cyrus, a cappella group Pentatonix, rock duo The White Stripes, and singer-rapper Lil Nas X, to name a few. Some — including Parton herself — even reworked the lyrics to "Jolene" as a nod to the "vaccine" during the COVID-19 pandemic. Still, the remix by Destructo catches her attention the most.