T.J. Watt's Latest Honor Puts Him In Elite Company With Troy Polamalu
By Jason Hall
December 8, 2021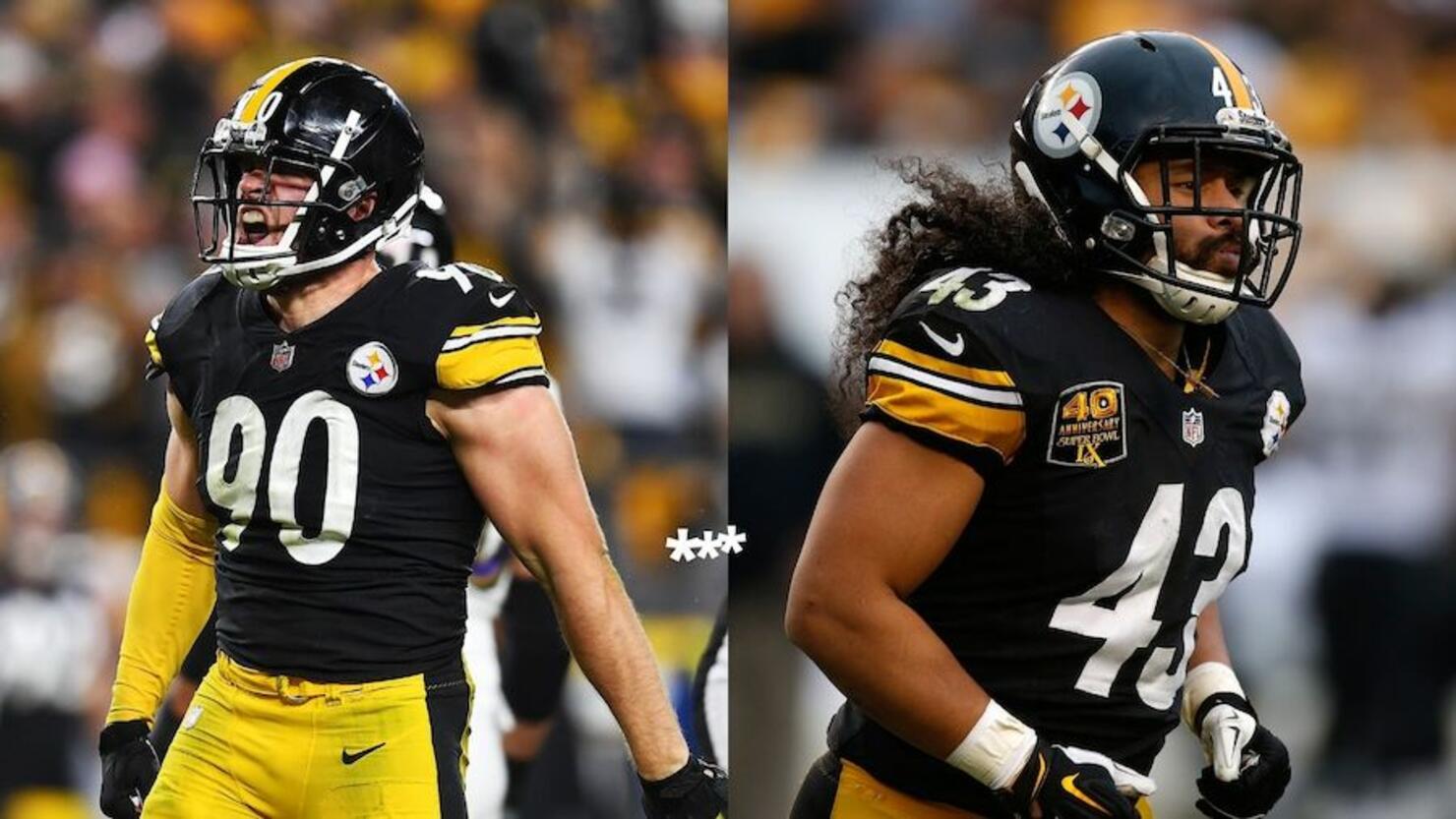 Pittsburgh Steelers linebacker T.J. Watt has been named as the AFC Defensive Player of the Week for the fifth time in his NFL career, according to Steelers.com, which puts him in elite company with recent Pro Football Hall of Fame inductee Troy Polamalu.
Watt has now joined Polamalu -- who earned the honor seven times -- as the only Steelers players to have been named AFC Defensive Player of the Week five times.
The three-time Pro Bowl linebacker recorded 3.5 sacks, six tackles, six quarterback hits and a forced fumble during the Steelers' 20-19 win against the Baltimore Ravens at Heinz Field last Sunday (December 5).
Watt also rushed Ravens quarterback Lamar Jackson on Baltimore's failed two-point conversion attempt, forcing the former NFL MVP to miss his pass to Mark Andrews, which secured the Steelers' first win since November 9.
The former first-round draft pick tied James Harrison's franchise single-season sack record of 16 and currently leads the NFL, once again making him a favorite for the NFL Defensive Player of the Year award, which he finished as a runner-up behind Pittsburgh native and Los Angeles Rams defensive end Aaron Donald last season.
"This is such a day-to-day business," Watt said. "And especially the older that I get, it's more day-to-day. The more that I want to win games more than anything. This season has been so up and down with how I've been performing, how we've been performing, that I just want to continue to put together good performance, after good performance."