25 Country Heartbreak Anthems To Help You Survive Your Split
By Kelly Fisher
February 2, 2023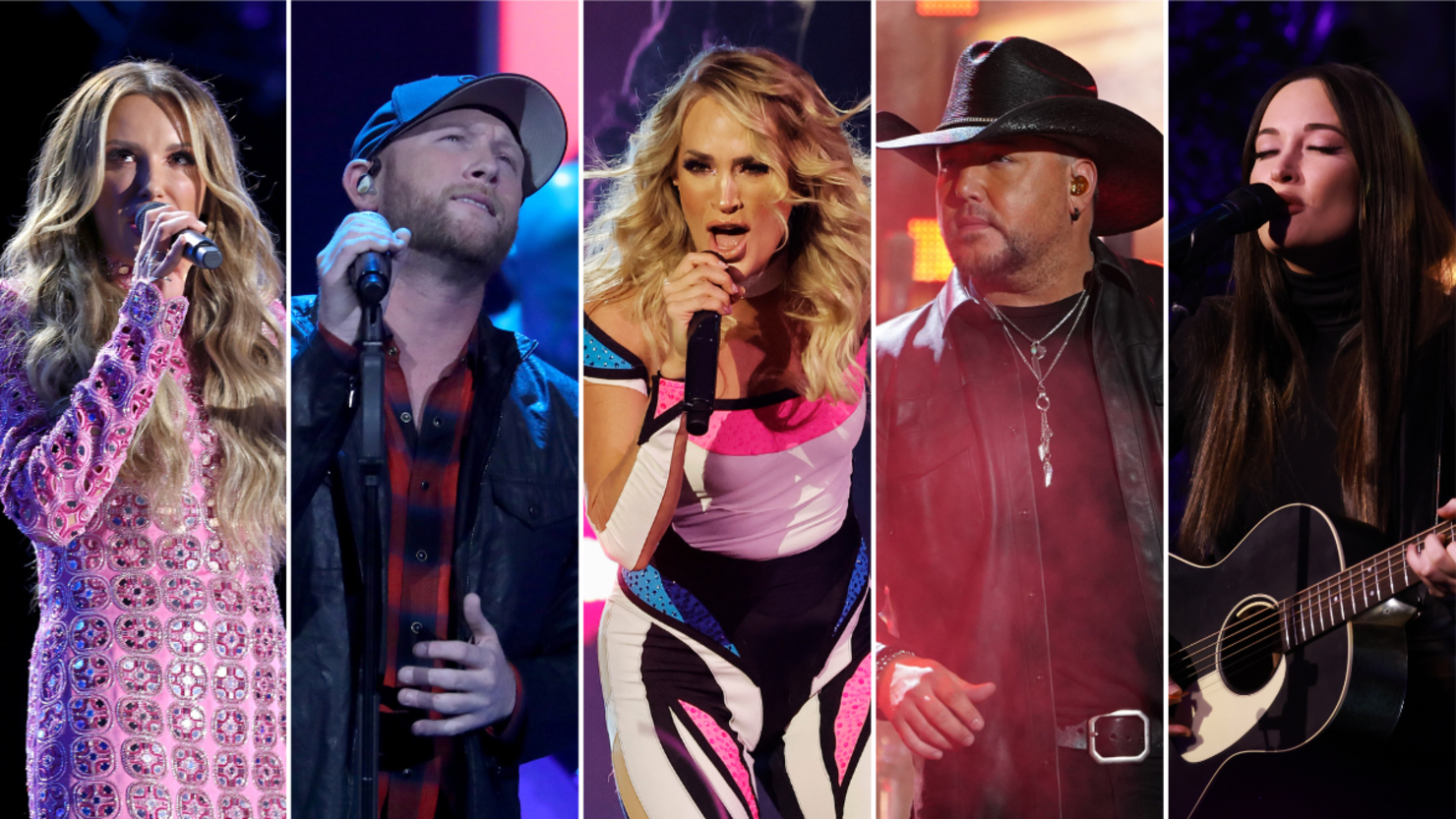 Country music is packed with breakup songs, and the genre's singer-songwriters seem to hit home with their heartache hits in a unique way.
Whether you're trying to get a red wine stain out of your favorite dress or taking a Louisville slugger to both headlights, there's a song out there for you. Some heartbreak anthems even take on a fun vibe as the singer ditches a relationship that wasn't good for them in the long run.
Many artists take a deep dive into tough emotions following a split. Carly Pearce candidly reflects on 29 as "the year that I got married and divorced," and delved into her heartache in several other tracks included on her smash album, 29: Written In Stone. Similarly, Kacey Musgraves — who has explained that her latest project is more than "a post-divorce album" — dropped the highly-anticipated Star-Crossed in 2021. Morgan Evans opened up about his divorce when he debuted "Over For You," the ballad he wrote following his split from fellow singer-songwriter Kelsea Ballerini. One of Jason Aldean's latest singles is "Trouble With A Heartbreak," examining the struggles fresh off a breakup (though the country giant is happily married to wife Brittany Aldean). Ironically, Cole Swindell dropped a heartbreak track that doubles as a party anthem, marking the first track from the extended version of his fourth studio album.
Looking for a relatable song to get you through a split? Here are 25 country breakup anthems: