Jack Harlow Recruits City Girls' Yung Miami For 'Nail Tech' Video
By Tony M. Centeno
February 18, 2022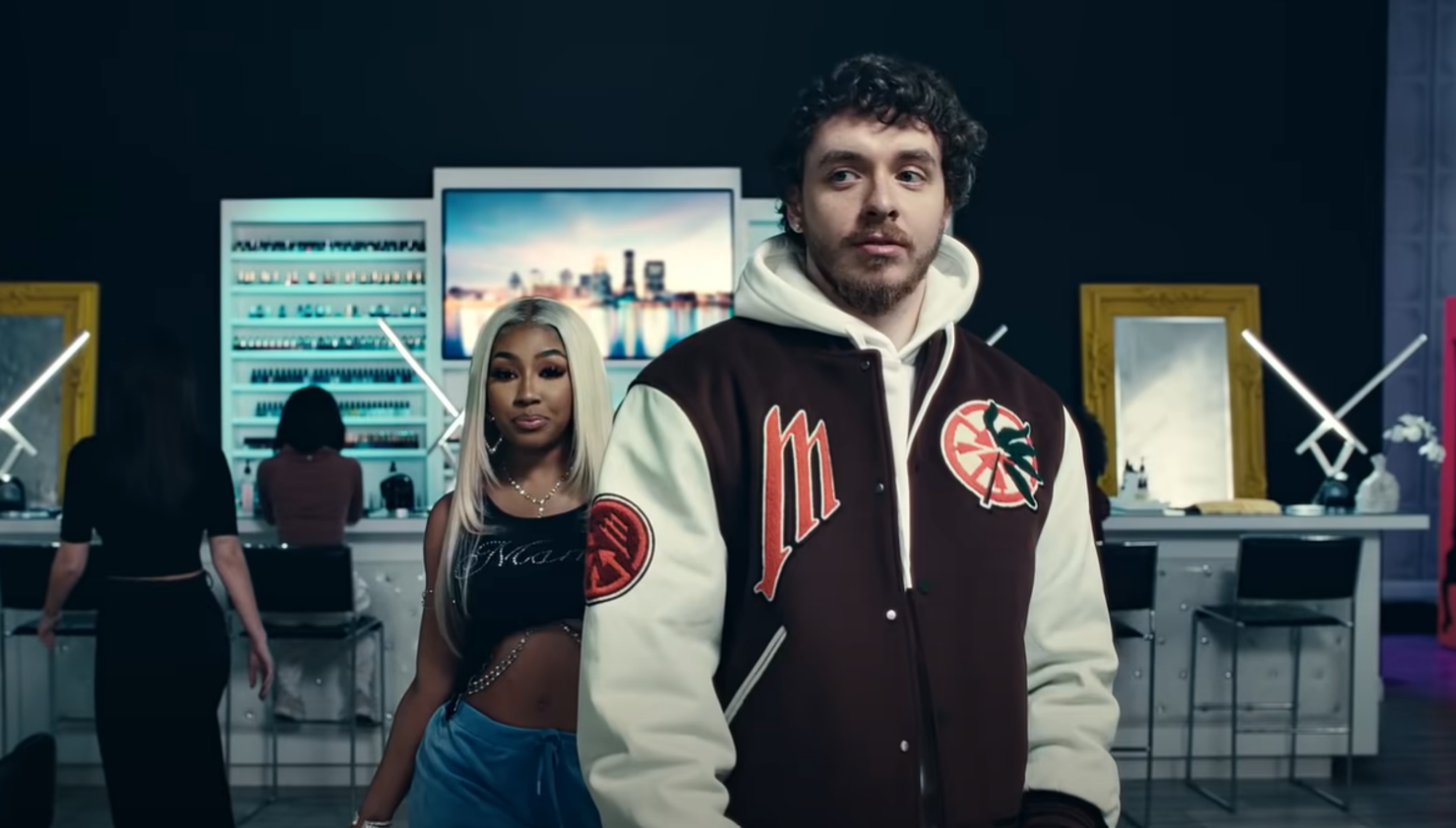 Jack Harlow is back with a new banger, and the music video for it has so much going on.
On Friday, February 18, the Generation Now rapper released his new single "Nail Tech." Given the song's title, you would think that the video would simply take place in a nail salon. Wrong. Harlow's video only starts and ends at the salon with special guest Yung Miami of City Girls joining the Kentucky native for a quick manicure. The rest of the visuals take us everywhere from the boxing ring to a backyard BBQ.
The video for the Boi-1da-produced "Nail Tech" also contains several homages to the late DMX and the old Kanye West. We can see scenes of Harlow posted up in a white tank top and jeans with three doberman pinschers in a similar stance as DMX in Jonathan Mannion's famous photo of the revered rapper. Harlow also hits up an airport and goes through the security checkpoint as if he was Ye in the Chicago rapper's "All Falls Down" video. There's also a part where he portrays the late Steve Jobs and hilariously debuts a pink vibrator, which gets a standing ovation from the ladies in the audience.
Harlow's new song comes months after he collaborated with Pooh Shiesty for "SUV's (Black on Black)" and hopped on Lil Nas X's hit "INDUSTRY BABY." He also contributed to two songs from the F9 soundtrack and joined Eminem for the "Killers (Remix)." Based on the past two singles he's dropped, it's possible Harlow is preparing to drop the follow-up to his 2020 album Thats What They All Say. However, there's no confirmation on the status of his sophomore release off Generation Now/Atlantic Records.
We're sure that there are other Easter eggs found within Jack Harlow's new video. Watch the rapper's new visuals for "Nail Tech" below.