Tom Brady's Surprising First Post-Retirement Gig Revealed
By Jason Hall
February 23, 2022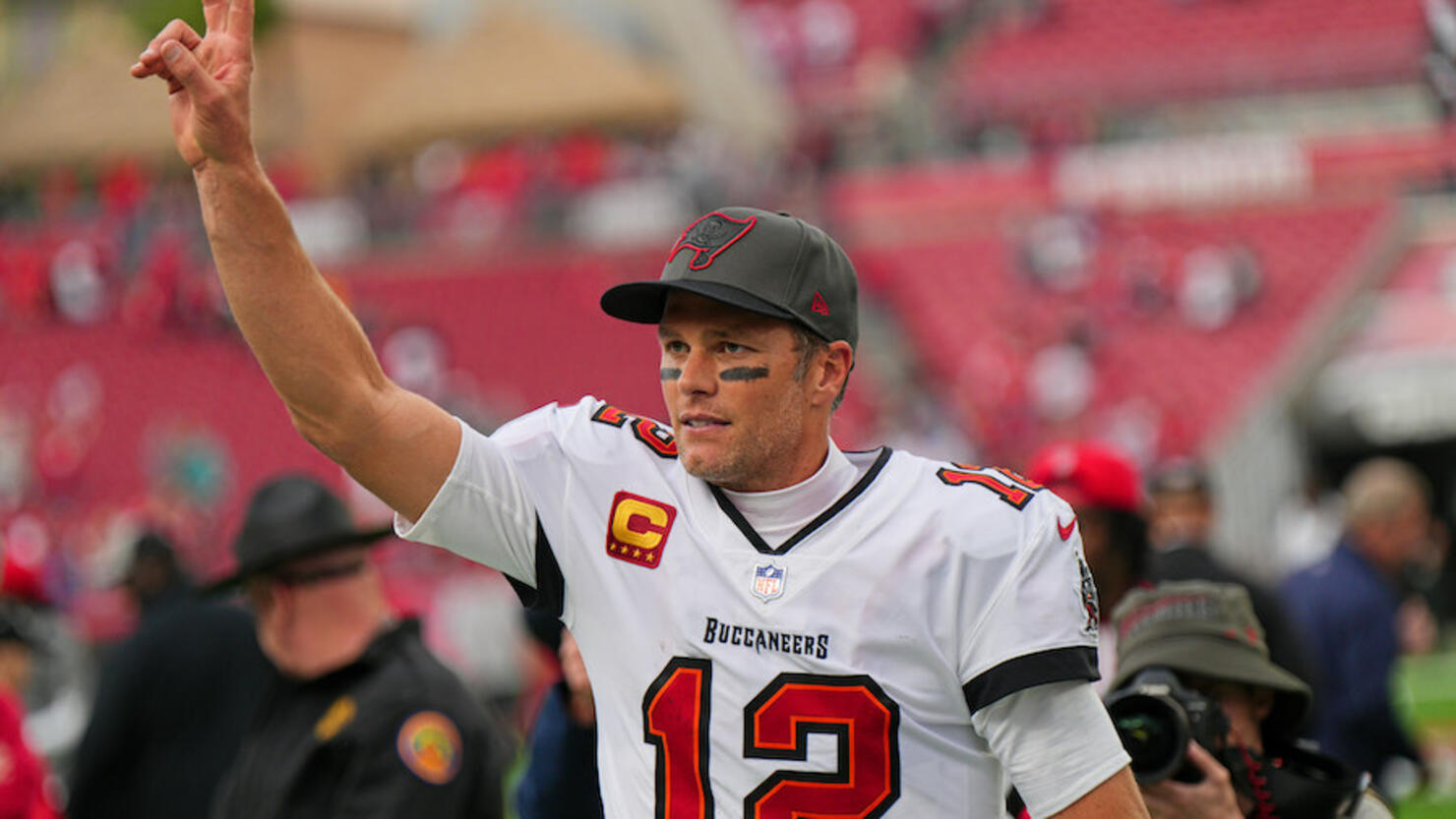 Tom Brady's first post-retirement gig has officially been revealed and it's a surprising one.
Deadline.com reports Brady will produce and act in 80 for Brady, a film starring Lily Tomlin, Jane Fonda, Rita Moreno and Sally Field, which has been purchased from Endeavor Content by Paramount Pictures for production is co-written and directed by Kyle Marvin.
The four legendary actresses will play a group of best-friends and New England Patriots fans who travel across the country to watch Brady play in Super Bowl LI.
The film's latest script is based off a draft by Emily Halpern and Sarah Haskins.
Brady officially announced his retirement on February 1, confirming his decision in a lengthy post shared on his verified Instagram account.
"This is difficult for me to write, but here it goes: I am not going to make that competitive commitment anymore," Brady wrote. "I have loved my NFL career, and now it is time to focus my time and energy on other things that require my attention."
Brady's confirmation came hours after hIs appearance on his Let's Go! podcast on January 31 in which he addressed conflicting reports regarding his retirement decision over the previous weekend and said he was still contemplating his decision at the time, as he'd said during his previous appearance on the show one week prior.
Brady, 44, who confirmed he was out of the country over the weekend, also said he understood the people wanting "to be in front of the news often," but reiterated that he was taking his decision "day to day" and planned to "make a great decision for me and my family" during his Let's Go! appearance prior to his official announcement.
ESPN's Adam Schefter reported "Brady is retiring from football after 22 extraordinary seasons, multiple sources tell @JeffDarlington and me" on January 29.
Brady is the NFL's all-time passing leader for yards (84,520) and touchdowns (624), as well as quarterback wins (243), among numerous other records.
The San Mateo native spent his first 20 seasons with the New England Patriots, leading the franchise to an NFL record six Super Bowl championships (tied with the Steelers), before joining the Tampa Bay Buccaneers as a free agent in March 2020, which resulted in Tampa Bay winning its second Super Bowl in franchise history, becoming the first NFL team to win a Super Bowl in its home stadium, last February.