Justin Bieber Makes Hailey Bieber 'Blush' With Song Dedication During Show
By Dani Medina
March 8, 2022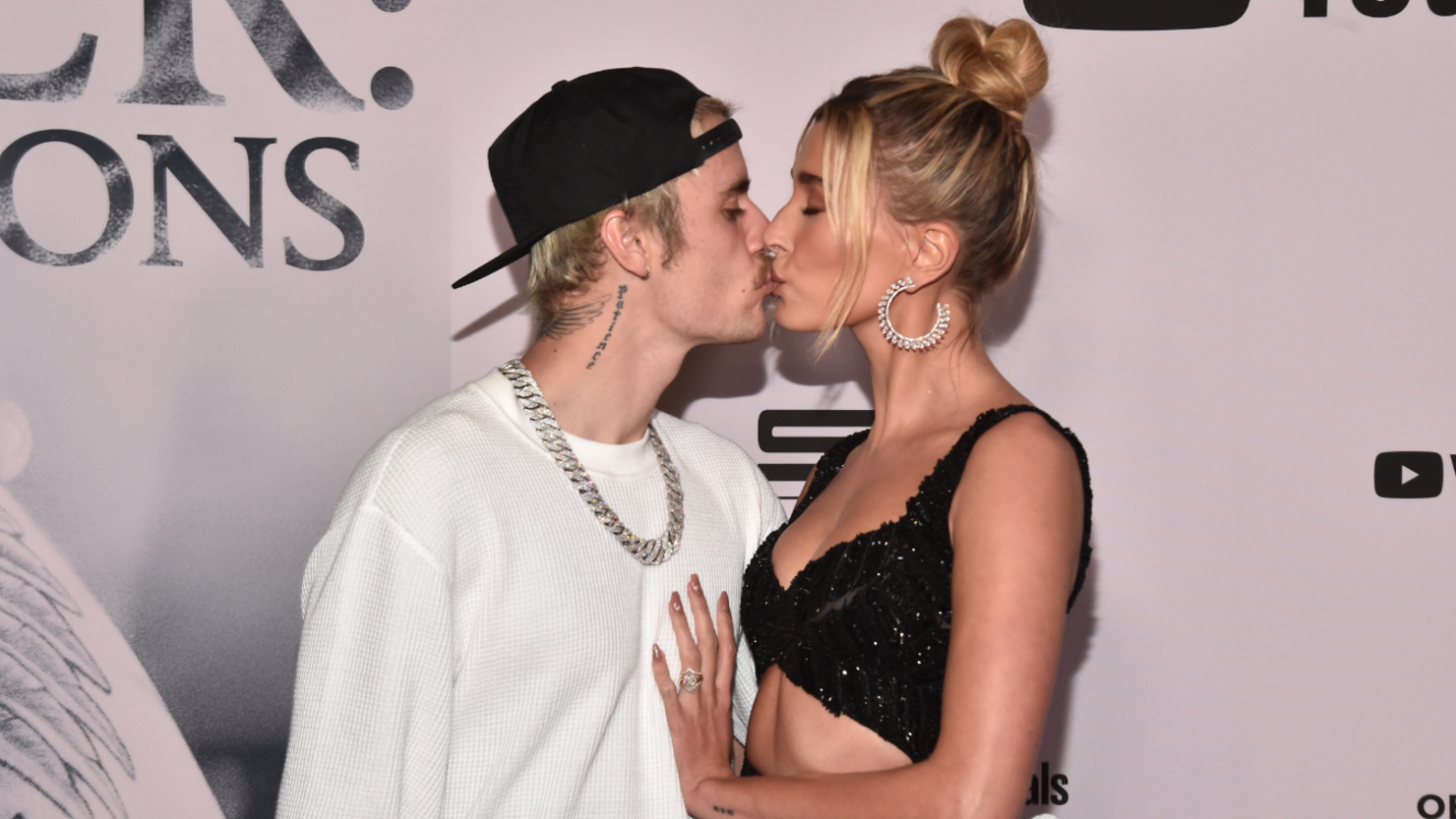 Hailey Bieber got a special shout-out from her superstar husband during one of his concerts this week. And it's a moment you'll definitely swoon over.
Justin Bieber paused mid-concert during his show in Los Angeles on Monday (March 7) at the Crypto.com Arena to dedicate a song to his wife, according to Us Weekly. Before he started to sing "Anyone," he addressed Hailey, who was in the crowd somewhere:
"She's out there somewhere. She hates me when I put her on the spot. She's probably over there blushing. She probably hates me right now, but I love her. I love you so much, baby. Let's do the damn thing," he said in a clip that went viral on Twitter.
Hailey Bieber, Scooter Braun and producer Andrew Watt posted videos throughout the night on their Instagram stories. In one video Braun posted, Hailey and Watt are seen embracing each other and singing to "Anyone," the song dedicated to the model.
The stage backdrop was a gallery of photos of Justin and Hailey. So cute!
Hailey Bieber has always been a fan of her hubby — especially when he's on stage and she's in the crowd. Multiple videos have gone viral of her in the crowds singing to his hit songs while on tour.
Justin Bieber has another Los Angeles show Monday (March 8), before heading to Portland later this week.