Rick Ross Introduces The Newest Addition To His Farm
By Tony M. Centeno
March 18, 2022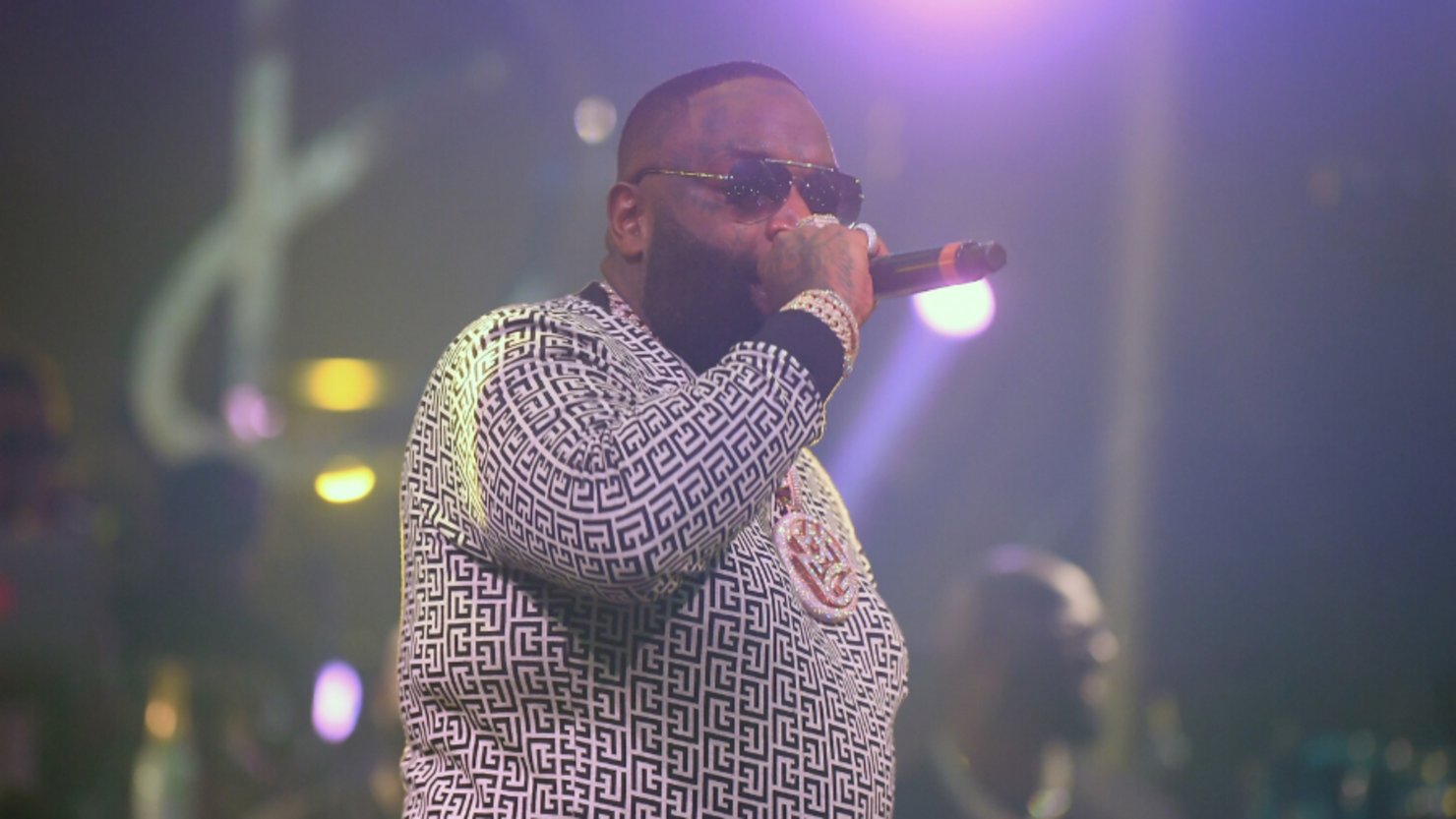 Rick Ross' farm is growing bigger as the days go by. After bringing a bull on to his Promise Land, Rozay has added two new animals to his farm. 
In an Instagram Story posted Friday, March 18, Ross tells his fans that he was gifted a pair of buffalo. According to TMZ, the animals, which were a gift from clothing and underwear company Ethika, were born at Bar M Farms in Arkansas and raised by the McDonald family. While he was on his way to meet the new animal, the MMG bawse talked about his growing population of cattle and expressed his excitement about the new latest addition. 
"Man this is big for me," Ross said in his video. "Once again, we at the Promise Land. We got us horses. We got us a bull, Thor. Now we gotta welcome the buffalos to the family."
In the next video, Ross welcomes the new buffalo to its new home. You can tell how hype he is to have the buffalo on his property. At one point, the Port Of Miami 2 rapper points the camera into its eyes and professes his love for them. Later on, he reveals the name of one of the new animals, Tim Buk Two, and shows off an additional heifer. 
The new buffalos come not long after Rozay added a bull to his roster of farm animals. Based on the way he boasted about his farm, it's probable that he'll add more animals in the near future. 
Over the years, Ross has established himself as a prominent entrepreneur in addition to his status as a successful rapper. Even with businesses like Wingstop, Belaire and Checkers under his belt, it seems as though he's immensely proud of his farm more than anything else.