Mariah Carey Hops On Latto's 'Big Energy' Remix
By Dani Medina
March 26, 2022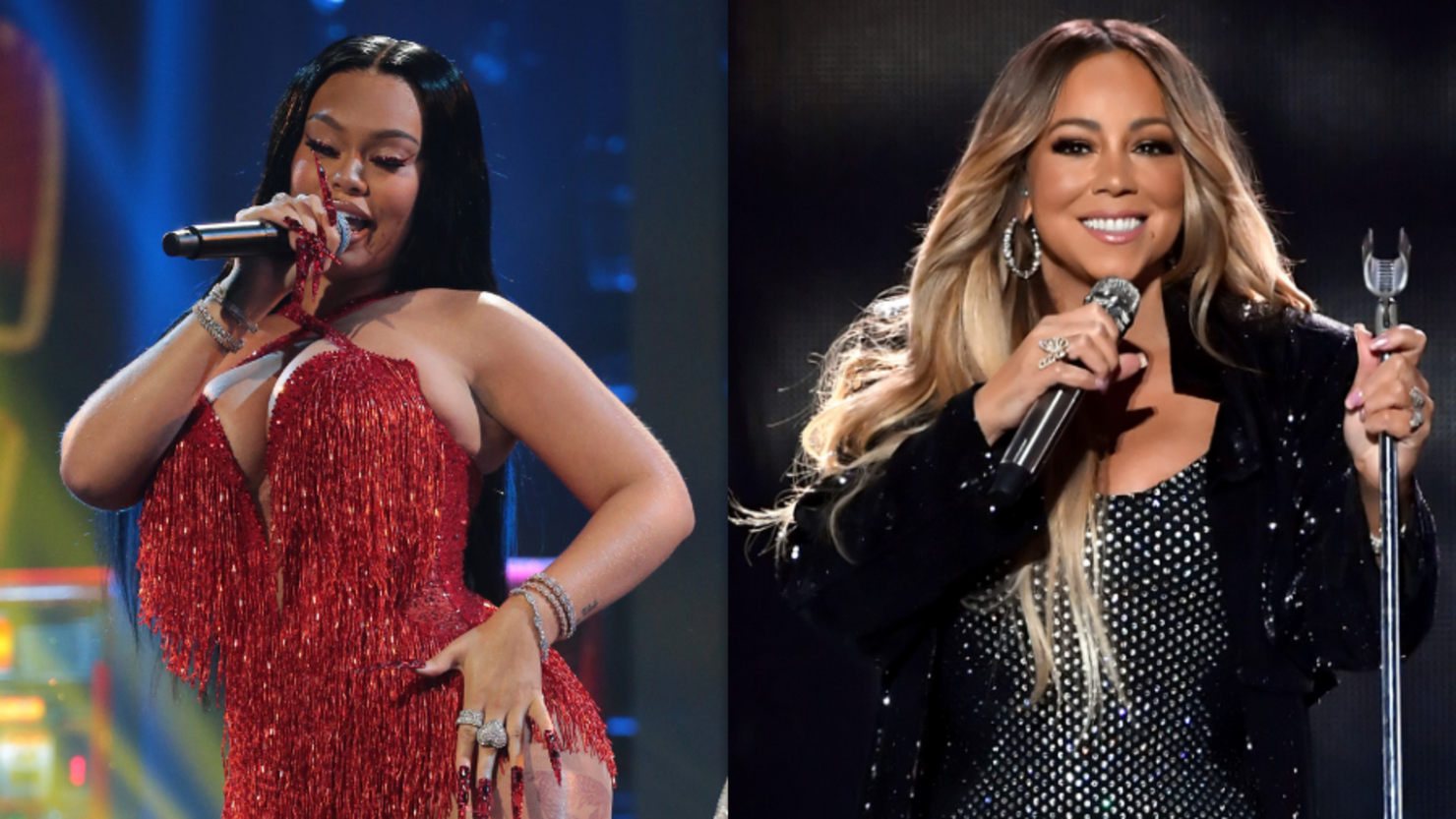 Mariah Carey is hopping on a track that might seem a little familiar to the '90s diva.
Latto's "Big Energy" is getting a remix and Carey and DJ Khaled will be featured on it, the rapper announced on social media. Latto initially tweeted a slot machine emoji 🎰 and a butterfly emoji 🦋 to tease her collaboration with Carey before sharing the song's cover art on Instagram, in which the two stars are dressed in fabulous hot pink dresses. Carey responded to Latto's tweet with "👀".
DJ Khaled commented "🔥" on Latto's post and shared it to his Instagram story.
The remix to Latto's hit song comes after the 23-year-old rapper from Atlanta released her album, 777, on Friday (March 26). Carey and DJ Khaled are just two more names to add to the rapper's roster of features — 777 features artists including Lil Wayne, Childish Gambino, 21 Savage, Lil Durk and Kodak Black.
If "Big Energy" sounds familiar to you, it definitely feels familiar to Carey. "Big Energy" and Carey's 1995 hit "Fantasy" were sampled from the same '80s song, Tom Tom Club's "Genius Of Love."
Latto, 23, released "Big Energy" in September 2021. Here's what she previously told Billboard about the song:
"I basically took this masculine, trendy 'big d*** energy' quote from Twitter and made it a thing where all genders can have 'big energy' and take it deeper than just (something) sexual. I wanted it to be empowering. It's an aura that you carry and a confidence. It's just an overall vibe and when you walk in the room, you have 'big energy' and no one can tell you otherwise. It's an uplifting thing and turning a funny quote into something positive."