Video Of Taylor Hawkins Meeting Young Fan Went Viral Days Before His Death
By Dani Medina
March 26, 2022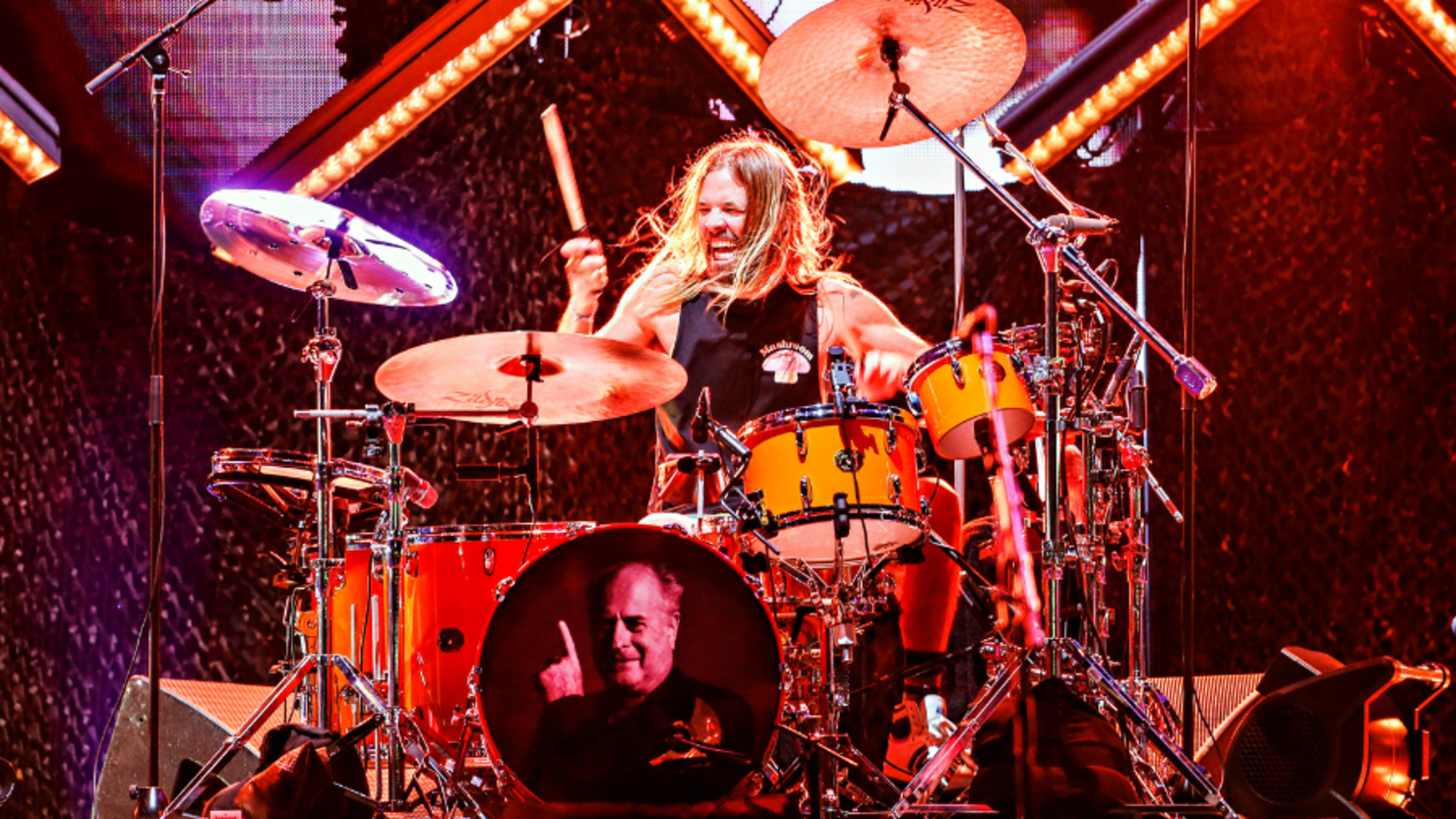 Just three days before the death of Taylor Hawkins, he went viral on social media for a sweet interaction with a young fan.
The Foo Fighters drummer died Friday before a show in Colombia, the band announced. He was 50.
While in South America, Hawkins changed the life of a 9-year-old fan in Paraguay, who also happens to be a talented drummer, Emma Sofia Peralta, according to Newsweek.
In a now-viral tweet, Emma's father tweeted, "Since my daughter found out that the Foo Fighters were coming, she started a campaign to meet them. Today we take his drums to play in front of the Sheraton and look who came out at his call. 😍 Dreams come true." Emma set up her drums in front of the Sheraton Asunción in Paraguay.
Mi hija desde que se enteró que venían los Foo Fighters empezó una campaña para conocerlos. Hoy llevamos su batería a tocar frente al Sheraton y miren quien salió ante su llamado. 😍 Dreams come true. pic.twitter.com/VpE8dTDY5g

— Julius (@Julius_GPC) March 23, 2022
Her father detailed every moment in a Twitter thread, including videos of Emma playing drums to "In Bloom" by Nirvana and "The Pretender" by the Foo Fighters. Then there's a special video — the moment Hawkins came out from his hotel room to find Emma. The video shows him scanning the massive crowd with an even bigger smile on his face.
The two snapped a photo together, as seen on Emma's Instagram and her father's Twitter.
Following the announcement of Hawkins' death, Emma's parents took to Instagram to tell her followers that the 9-year-old doesn't know about it yet:
"Emma still doesn't know, when the news reached us she had just given her first show and we didn't have the courage to break the magic of that unforgettable moment. We will find the best way to talk about it with her tomorrow, we will try to remind her of her charisma with the beautiful gesture she had with her. We'll try to remind you that Taylor gave us something to believe in."
Her parents added that Emma does not have access to her social media accounts.