Demi Lovato Says New Album Is A 'Masterpiece'
By Yashira C.
April 8, 2022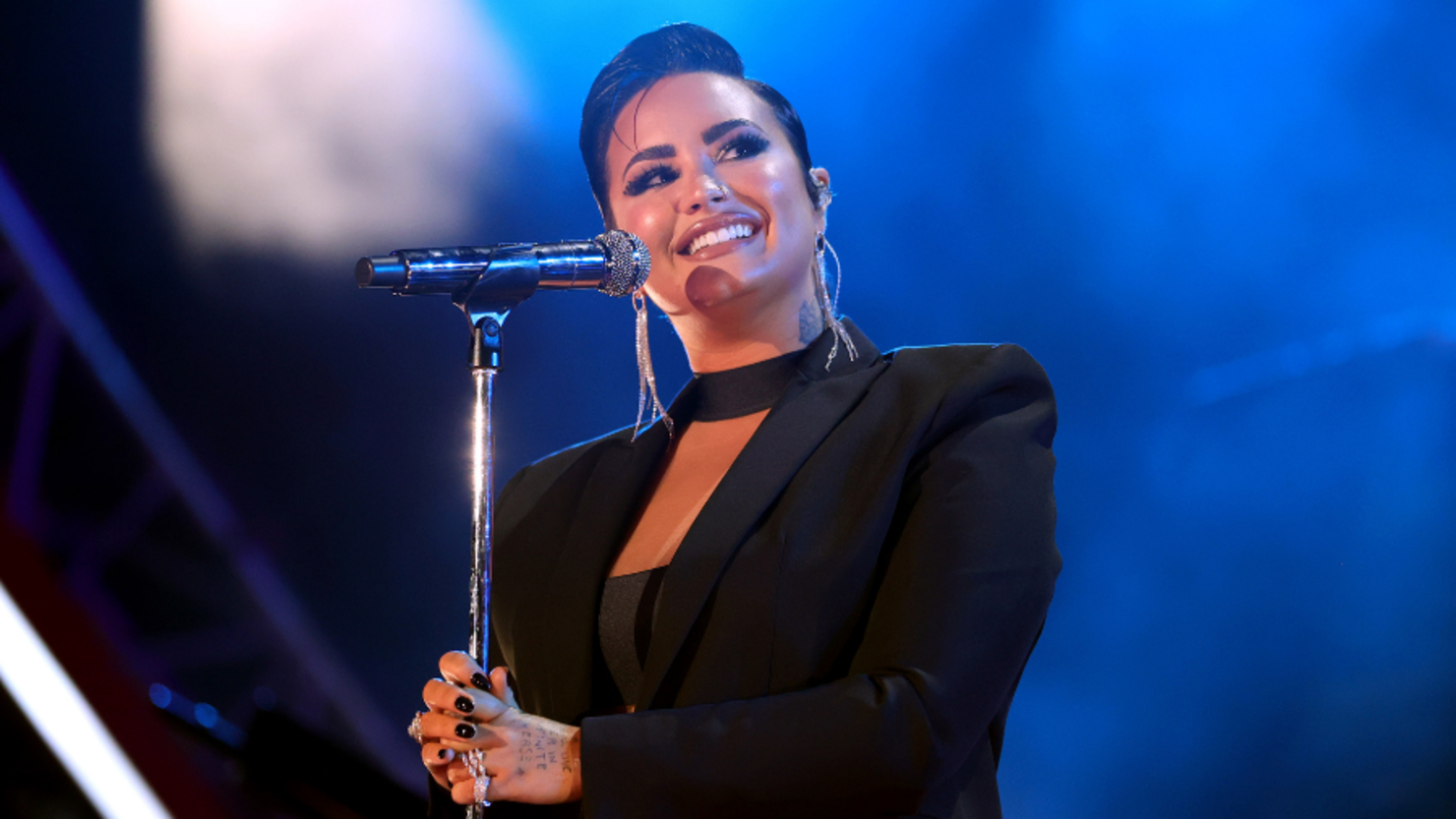 Demi Lovato took to TikTok today (April 7) to share their thoughts when fans ask about the highly anticipated new album they've been teasing in the last few months.
The "Cool For The Summer" singer shared a clip mouthing the words to a Julia Fox audio saying, "I'm very superstitious so I don't like to speak of things before they're finished. But it's so far a masterpiece if I do say so myself." Demi smiles as they call the album a masterpiece and the text on the video reads, "when people ask about the new album. "I'm so supertichous", Demi wrote in the caption, poking fun at the popular Julia Fox audio.
Watch the video below.
Fans begged for Demi to release the lead single of the album in the comments:
ANNOUNCE THE LEAD AT LEAST, WE NEED IT
WE NEED THE NEW SINGLE
BESTIE JUST DROP A SONG AND PERFORM PLEASE
Excitement has been building for Demi's "rock era," due to posts on their Instagram stories teasing new music with behind-the-scenes studio sessions. The lyrics heard in one of the snippets were:
I know the minute I met you that I had to have you or I'd die / Hold back, I had to hold back, no way to hold me back tonight / Don't rush I love a slow touch and you're doing everything just right / Hold back, you gotta hold back, you better hold back 'til it's time