Kim Kardashian Geeks Out After Being Gifted A Lock Of Marilyn Monroe's Hair
By Rebekah Gonzalez
May 5, 2022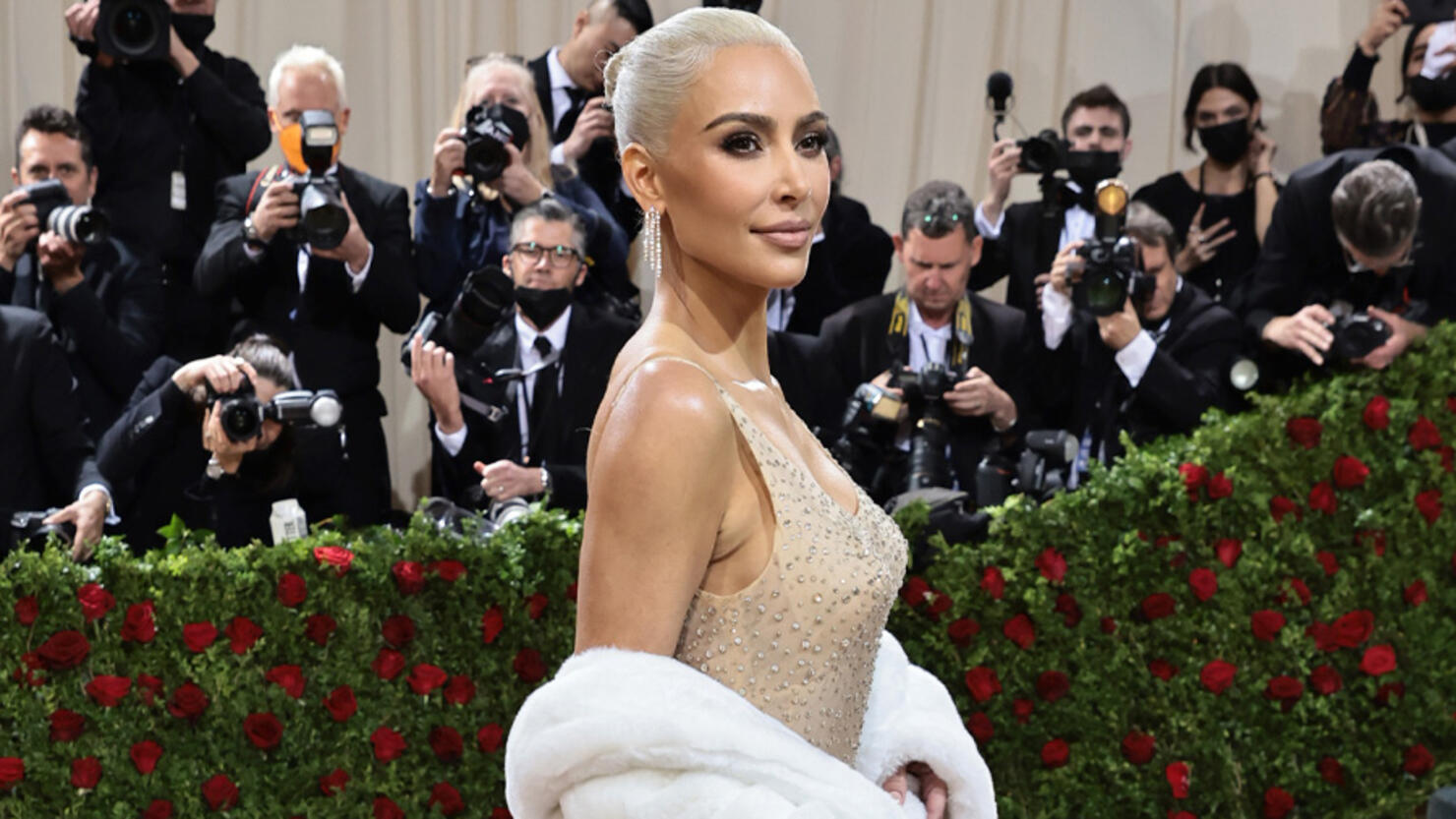 Kim Kardashian received a very special gift from the people over at Ripley's Believe It Or Not! The museum revealed during her Met Gala fitting for Marilyn Monroe's iconic dress, they surprised her with "an actual lock of Marilyn's iconic platinum hair."
Footage of the sweet moment was posted to the Ripley's Believe It Or Not Instagram account. "Okay this is either really cool or a little strange, but that's who you're doing business with, right?" said one of the museum's workers as Kim excitedly opens up a small silver box. Kim lets out a genuine gasp when she realizes what she's holding.
"Oh my God! I'm literally going to do some crazy voodoo *hit [to] channel her," she laughed as she began hugging the Ripley's staff. "Wow, this is sleeping with me every night," she joked before looking offscreen at boyfriend Pete Davidson and adding," Sorry babe."
On Monday, May 2, Kim wore Hollywood legend Marilyn Monroe's iconic bejeweled gown from her "Happy Birthday, Mr. Presdient" performance in 1962. The museum didn't stop at the dress and the lock of hair, though. "The Ripley's team also filled her Met Gala dressing room with a trove of Marilyn Monroe and JFK memorabilia to help inspire her look," they continued on Instagram. To see Kim's turn on the 2022 Met Gala, click here.