Kim Kardashian Mentions Pete Davidson Romance In 'The Kardashians' Episode
By Rebekah Gonzalez
May 12, 2022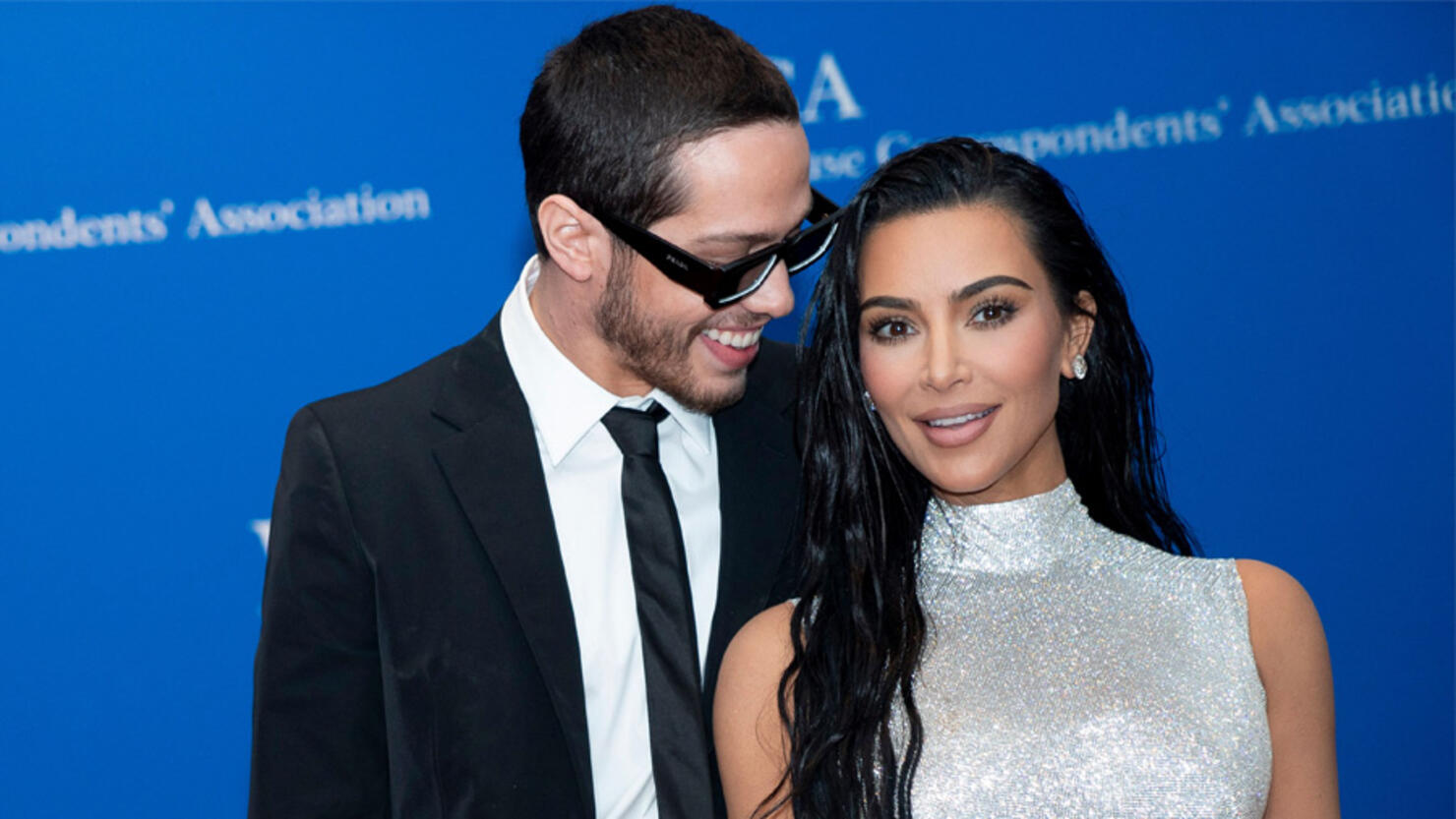 Kim Kardashian is finally talking about her romance with Pete Davidson in Hulu's The Kardashians. In the latest episode of the reality show, Kim gushes over her comedian boyfriend with family and friends just days after they were seen holding hands at Knott's Scary Farm in 2021.
The discussion took place during Kris Jenners' intimate birthday dinner with guests like Ellen DeGeneres, Portia de Rossi, and Scott Disick. It all started when Scott asked Kim, "How was last night? I FaceTimed you." Kim coyly replied, "I was probably busy" and they both begin to laugh. Scott then says that everyone he knows says "the guy is f---king nice."
Kim then gushes on about Pete, "Truly the sweetest, nicest human being on the planet" and tells the group that she would give them more details later off-camera. While his name is never actually mentioned in the episode, it's obvious who they're talking about. At one point, Page Six notes, a producer sees Kim texting with a smile and asks if she's talking to someone whose name "rhymes with feet."