Newlyweds Kourtney Kardashian & Travis Barker Crash His Daughter's TikTok
By Rebekah Gonzalez
May 16, 2022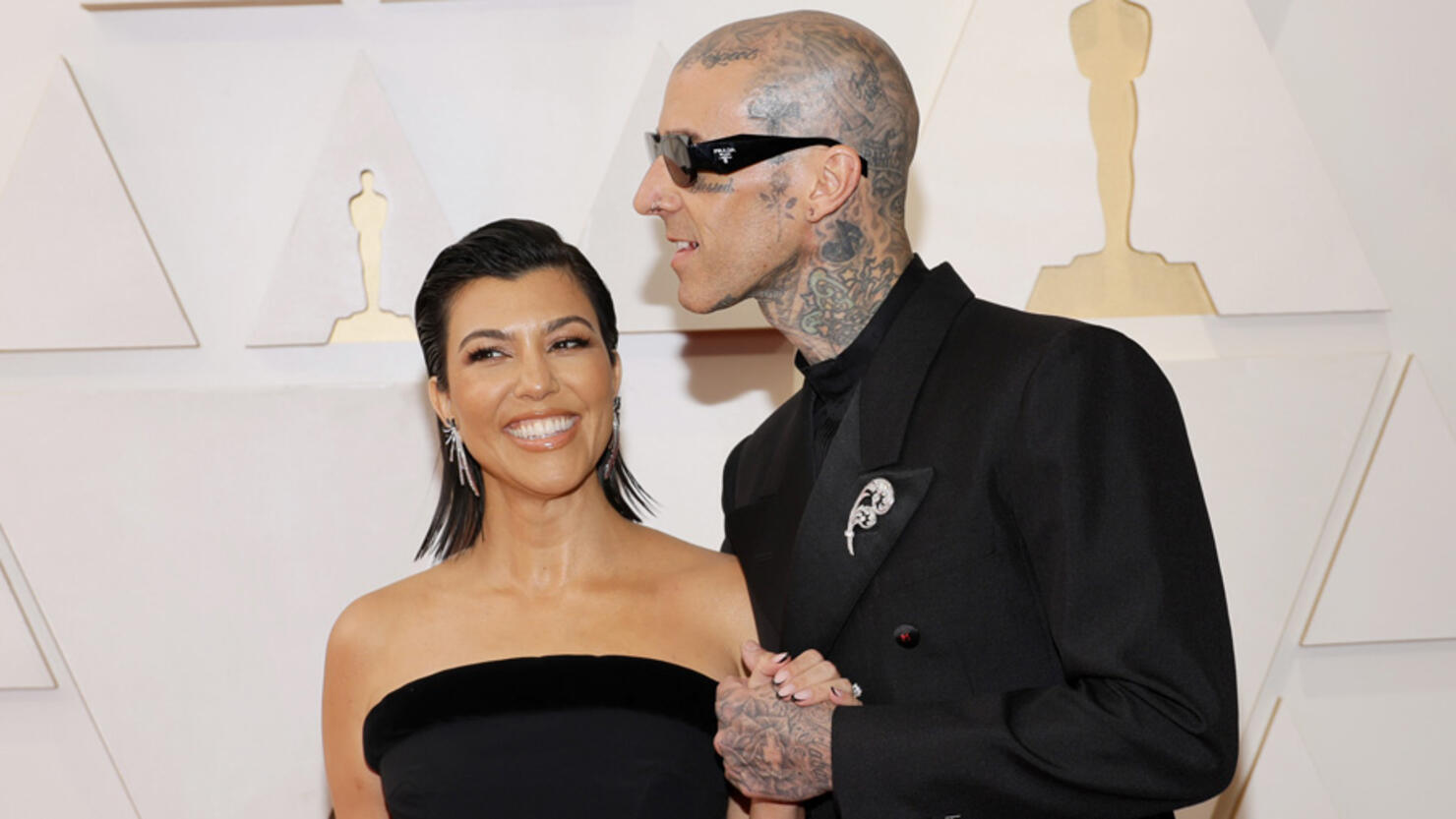 After officially tying the knot, newlyweds Kourtney Kardashian and Travis Barker made an unexpected appearance in Alabama Barker's TikTok Live. The two legally wed in a courthouse in Santa Barbara, California on May 15. As Barker's daughter was in the middle of a live makeup tutorial, her father and his new wife made their way into the frame in their wedding attire, looking blissfully happy. "Wow, you guys are really dressed up!" Alabama said in response to Kourtney's white minidress and Travis' dapper suit.
The cameo was quick as The Kardashians star and the Blink-182 drummer stepped out of frame but they stayed in the room to watch the 16-year-old "I literally couldn't find makeup today," Kourtney said. "And I was almost like, 'Should Alabama do my makeup?'"  finish her tutorial.
It seems like Alabama and several others from the couple's family were not present at the courthouse but E! News reports Kourtney's grandma Mary Jo "MJ" Campbell was there to be a witness. The same source also told the outlet the couple has plans for a more formal wedding with close family and friends but "wanted to make it legal" first.
Kardashian and Barker previously got married at the One Love Wedding Chapel in Las Vegas after the Grammy Awards in the early morning hours of April 4. TMZ first reported the news and Kourtney later confirmed it with an Instagram post featuring photos from the wedding. She shared that the ceremony, complete with an Elvis impersonator, wasn't legally binding. We can't wait to see what they have planned for their formal wedding.